Research summary:
This research report is focused on Orchid which operates in the VPN space. We will focus on what VPN is, how Orchid works, and review its pros and cons.
The CMP is $0.376 as of 13th August 2021.
What is a VPN?
When you interact with a website on the internet, there are many hidden processes that take place. For example when a user wants to view the price of Bitcoin on a cryptocurrency related website, your device sends this data request along with a variety of your data (this includes your device information and your IP address.) to the website via an internet service provider such as BSNL, MTNL and Bharti Airtel. The requested data is sent back to the user. The transfer of the data that occurs is however not encrypted and hackers can easily view your data.
Here is where a virtual private network or a VPN comes in. When a VPN is introduced in this process, the data transfer is encrypted and passes through a VPN server. The server makes your data anonymous, shares the bare minimum information to the website, and changes the IP address data to the server's IP address.
A VPN has the following advantages: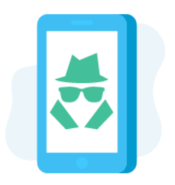 Anonymity online: A VPN hides your IP address and location. When you use a VPN, your internet traffic is rerouted through an external server and your online activities can only be traced back to the IP address of the VPN server, but no longer to your IP address and you.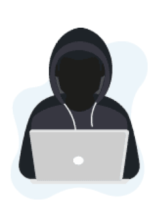 Protection against hackers and government: A VPN encrypts your data traffic through strong encryption protocols, which make intercepting and reading your data almost impossible. Why is this important? Well, in this day and age there are a lot of parties that want to listen in or take a look at what you are doing online.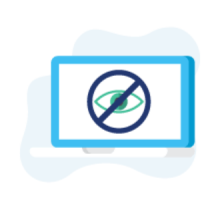 Online Censorship: Many countries (like China, Turkey, Russia, Iran) have heavily censored internet access. These countries block access to certain internet services and websites. Moreover news websites and journalist platforms are often blocked because they are seen as a threat to the sitting government. This censorship heavily impacts the freedom of speech of their citizens. A VPN can help you bypass censorship and restrictions by allowing you to connect to a server in a different country.
What is Orchid?
Orchid is an operational blockchain-based VPN service that solves issues arising from traditional VPN solutions. It aims to make the internet more accessible and open to the public.
Their app is available on android and IOS and has 50,000+ downloads. It is currently ranked #165 (based on mcap) in the cryptocurrency market. There is a maximum supply of 1 billion tokens out of which 0.69 billion tokens (69%) are in circulation. It is currently listed on Binance, Coinbase, and Huobi Global.
What problems does it solve?
Although current VPN solutions solve the issues of privacy, security, and online censorship, these systems work on a centralized trust-based model. You need to make sure that the VPN service provider does not log your data and sell it to 3rd party buyers, which defeats the purpose of the VPN.
Some VPN service providers have admitted to giving data to the US government.
Current peer-to-peer systems such as Tor or I2P construct multi-hop circuits to hide route information from any single party. However, these systems are free and suffer in terms of both performance and security.
What are Orchid's goals and what does it do?
The goal of Orchid is to give every user complete control and insight into the network connection of their devices. Users gain privacy simply by creating an Orchid account and funding it with OXT. This allows them to connect to the Orchid network and select a node to act as their VPN connection. As long as they remain connected their bandwidth usage is paid for via a continuous stream of OXT nanopayments.
Orchid is set up as a single-hop circuit configuration, which provides users with:
Protection from websites accessing a user's IP address and physical location
Protection from an ISP accessing what websites are being visited by the user and when
Access to the open internet without ISP level firewalls restricting access.
Important Components in the Orchid network
App: The app is consumer facing with similarities to major VPN service providers.
Orchid protocol: This is the protocol that users use to connect to the Orchid network. The Orchid protocol allows users to access remote network resources and pay for them with OXT using a new probabilistic nanopayment system, which will allow Orchid to scale its payment throughout.
Node operators offer users their bandwidth for the OXT within the network.
What is the utility of the token?
OXT is the native token to the orchid network. It has been integrated into the ecosystem in an excellent way. It has 2 main utilities
Staking: OXT is used by the service providers. There is a direct correlation between the number of tokens staked and the potential rewards.
Mode of payment: Orchid's VPN is a pay-to-go service, where you need to keep paying OXT to keep using the Orchid's VPN service.
The tokenomics also has a deflationary mechanism as tokens are burnt as a penalty to the service providers.
Industry and competitive analysis.
With the world understanding the importance of privacy, the market potential for the VPN industry is increasing.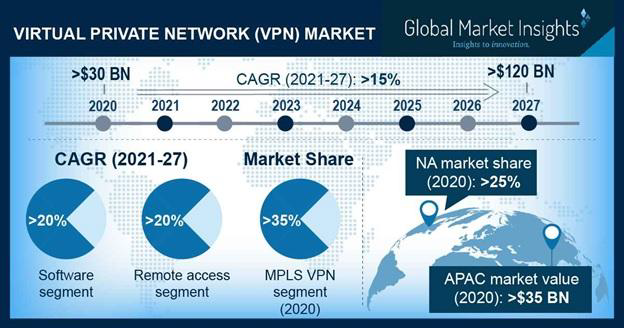 Although there are not a lot of blockchain based VPN service providers, there are a lot of players in the traditional space.
Team, Media, and community strength.
They have a star-studded set of founders. The CEO and co-founder of Orchid is Dr. Seven Waterhouse. Seven was a partner at Pantera Capital, focused on blockchain investments with a Ph.D. in Engineering from Cambridge. The co-founder is Jay Freeman, who is most known for developing Cedia, the application that jailbreaks IOS devices.
They also have strong investor backing, from investors such Andreessen Horowitz, Sequoia Capital, and Threshold.
Their community strength is strong and is still growing, with over 68,000 Twitter followers & 8000 telegram followers.
Conclusion.
Pros
Orchid is solving an ever growing problem in the world that is going digital. It has strong investor backing from big players such as Sequoia Capital. It has also been audited by Consensys and Centora.
Cons
Their app isn't user friendly compared to the traditional VPN service providers and could potentially impact it's adoption.
MintingM rating for Orchid is 3.8/5
| Criteria | Score |
| --- | --- |
| Industry | 3.75 |
| Opportunity Size | 3.50 |
| Competitive advantage | 3.16 |
| Tokenomics | 3.50 |
| Team | 5.00 |
| Overall Score | 3.80 |