Stellar (XLM) is a peer-to-peer (P2P) decentralized network created in 2014 by The Stellar Development Foundation or Stellar.org. Stellar links people, banks, payment processors and allows users to create, send and trade multiple types of crypto.

STELLAR(XLM) is ranked #21 with a market capitalization of nearly $3.8 billion. The current market price of the token is 0.14 USDT.

The XLM/USDT price has broken out of consolidation, it is taking support around the breakout zone and is expected to bounce back from this level. The next resistance is expected at 0.1472 USDT and an immediate support is expected at 0.1334 USDT.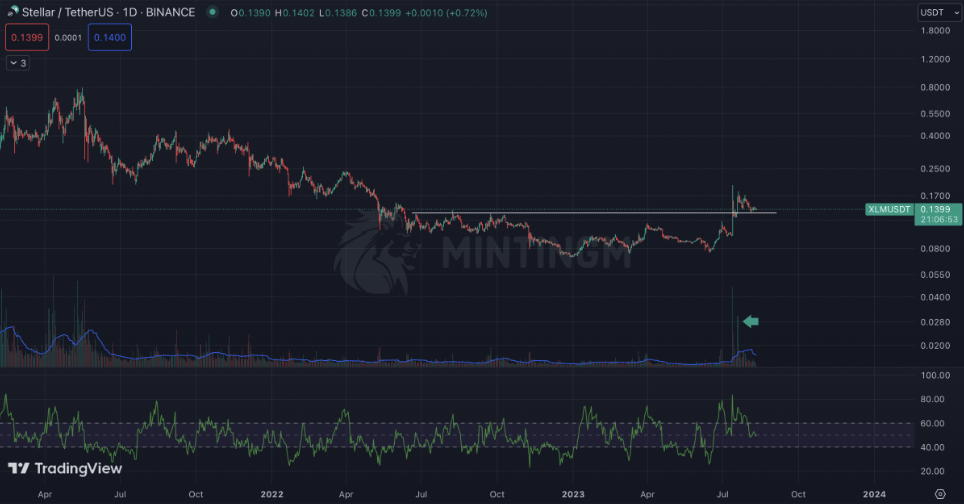 MintingM Rating – 4/5