Research summary:
This research report is focused on "Exeedme" which solves major issues in the gaming industry. We will focus on how the project works, what value it adds, and review its pros and cons.
The CMP is $0.192 as of 23th July 2021.

What is Exeedme?
Exeedme is a project that operates in the gaming industry (a multibillion-dollar industry). It enables players to monetize their skills and earn money while playing their favorite games.
Ranked #757 (based on Mcap) in the cryptocurrency market, total starting supply is 100 million tokens out of which 59.76 million tokens are in circulation. It is currently listed on Uniswap, Gate.io, and Hoo.

What problem does Exeedme aim to solve?
The gaming industry, which is worth more than $300 billion dollars, which is more than the music and movies industry combined (Accenture report) has approximately 2.7 billion gamers
Only a fraction of this gaming community which comprises professional gamers and streamers makes money via gaming. Professional gamers play for hours to hone their skills to participate in gaming tournaments for a chance to earn millions as rewards. Streamers are essentially people who livestream their gameplay on YouTube or Twitch and earn money via sponsorships, ads and donations.
Becoming a professional gamer or a streamer is not a simple task. There is immense competition and the barrier for entry is high. In simple terms, making money in the gaming space is extremely difficult.
Another problem is in-game purchases. An in-game purchase essentially means items that you can purchase within the game universe. These items (such as costume your avatar wears, the design of your car in a racing game, the design of your weapon is a shooting game) can be easily bought on the game store.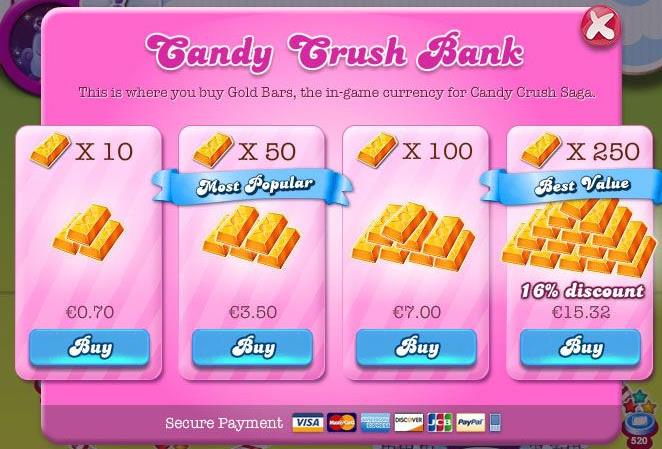 But the purchased items don't leave the game and with newer releases and versions, lose theirimportance and value over time deeming them redundant.

A good example of the cost of a knife in a popular game known as Counter Strike: Global offensive is worth $20,000.
What value does Exeedme bring to the table?
Exeedme plans to solve the problem of "limited earning in the gaming space" by adding a new stream of making money.
It's platform Winner Takes All, where players chip in a certain amount of crypto (BTC, ETH, USDC or XED) enables a winner to rake in the whole amount, encouraging participants to earn based on their gaming skill sets. This feature is currently in Beta mode and not yet operational.
It also resolves the problem of isolated game assets (in-game purchases) by creating a platform where players can monetize across different games with XED and NFTs. Items are transferable between game universes in different blockchains resulting in a digital multiverse.
Token utility

XED is the native token and has 3 primary utilities

Game Mining: XED and NFT rewards unlocked for each gamer will be based on the amount of XED they stake.
Access: Via staking XED, a gamer can get access to several exclusive opportunities such as access to tournaments, high stake games and more.
Governance: Via staking XED, the community can steer the future of the Exeedme platform.

Competition Analysis
This concept is quite unique with no immediate competition, with Chain games being their closest competitor. Their wider competition includes the game industry. The gaming industry is worth more than 300 billion dollars and Exeedme also operates in the NFT space as well making their potential huge.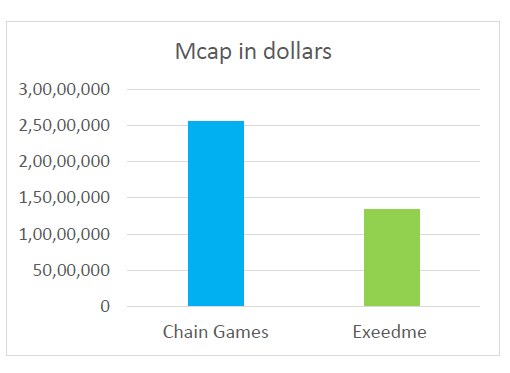 | Project | Mcap |
| --- | --- |
| Chain Games | $2,55,97,282 |
| Exeedme | $1,34,40,326 |
Team, Media, and Community Strength
The Exeedme team comprises expertise in the gaming industry and has a strong background in marketing. Fox, a well-loved, professional gamer is Exeedme's ambassador. They are also backed by several VC firms.

Their media presence isn't strong but their community strength is growing, with over 27,000 Twitter followers & 10,000 telegram followers.

Conclusion
Pros:
• Exeedme is focusing on adding revenue streams to 2.7 billion gamers and solving some of the major issues in the gaming space.
• The project was launched via Polkastarter which takes pride in listing quality projects and conducts due diligence.
• The project has a lot of VC backing compared to its peer and has a professional gamer as an ambassador.
Cons:
• The project isn't operational and is currently is in BETA mode while the competitors are already operational.
MintingM rating for Exeedme is 3.5/5
| Criteria | Score |
| --- | --- |
| Industry | 4.38 |
| Opportunity Size | 3.50 |
| Competitive advantage | 2.50 |
| Tokenomics | 2.88 |
| Team | 4.16 |
| Overall Score | 3.5 |