Research summary:
This research report is focused on the Ethernity chain which recently conducted its IDO at Polkastarter & operates in the NFT space. We will focus on how the project works, what problems it solves, and review its pros and cons.
The CMP is $11.16 as of 17th June 2021.

What is an NFT?
NFT stands for non-fungible token. Non-fungible basically means it is unique and can't be replaced by anything else. For instance, the US dollar is fungible, which means that USD isn't unique and can be traded for another USD. A simple example – I borrow 1 USD from my father. When I pay him back, I can send him any USD and not specifically the USD that he gave me. While on the other hand trading cards, art and collectibles are non-fungible. For instance, a Ronaldo Trading card is not the same as a Messi trading card.
An NFT's uniqueness is authenticated by the blockchain (Most NFTs are on the Ethereum network) it is on. People started to apply the technology to authenticate the uniqueness to digital art and thereby creating a whole new world of digital arts and collectibles.
The above digital art was bought by Metakovan, a south Indian Bitcoin Billionaire for approximately $70 million. Although we have attached a copy of the art above, he is the sole owner of the artwork and is confirmed on the blockchain.
What is the Ethernity chain?
Ethernity chain is a platform built & operational on the Ethereum network, where people can buy and sell rare Authenticated NFTs (aNFT). An Authenticated NFT is just a simple non-fungible token that has been endorsed by the subject of the NFT. For example, NFTs on Neil Armstrong which were endorsed by him are aNFT.
Its main objective is to build the biggest aNFT library, reward its artists, and raise funds for charitable causes forever.
It is currently ranked at #272 (based on Mcap) in the cryptocurrency market. There is a total supply of 30 Million tokens out of which 11.3 Million tokens (37.6%) are in circulation. It is currently listed on Uniswap and Gate.io.
What Problems does it aim to solve?
Whenever there is a boom in an industry, we must watch out for scams. For example, the cryptocurrency space is littered with scams. The NFT space recently went through a massive boom over the past few months (Quite similar to the Defi boom) and is suffering from issues such as people impersonating artists and selling the real artist's artwork as their own.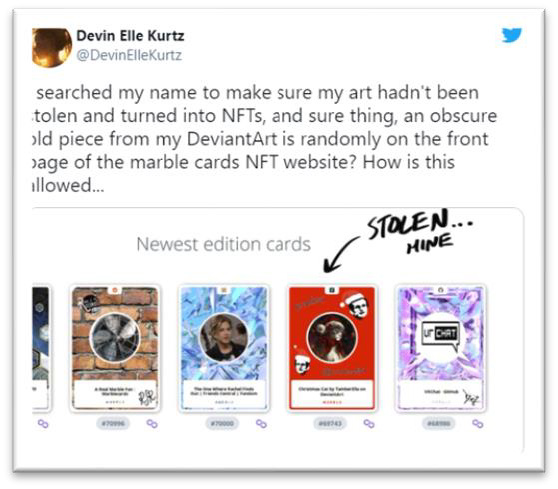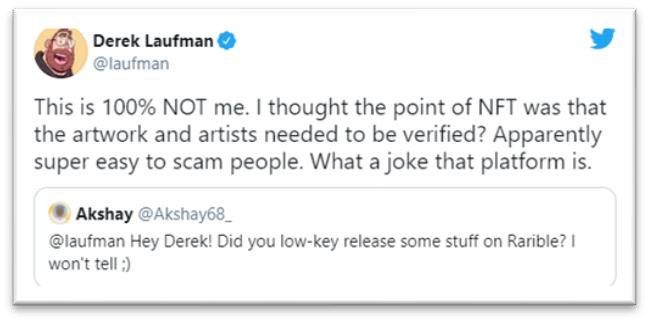 In simple terms, there is an overabundance of unauthenticated NFTs in the entire industry.

What does Ethernity do?
Ethernity has a simple solution to unauthenticated NFTs. They just authenticate it.
Ethernity establishes agreements with celebrities (Like Neil Armstrong, Muhammed Ali, Pele) to release an NFT on their platform. NFTs endorsed by Neil Armstrong and the US space force were released (16th June 2021) on the Ethernity platform.
This process eliminates the possibility of unauthenticated NFTs to enter the market as it is coming straight from the source. For instance, If Mike Tyson sells his gloves & some unknown guy on ebay sells Mike Tyson's gloves, I will go to Mike Tyson as the likelihood of the authenticity is comfortably high.
People can then bid on the Ethernity platform to purchase these aNFTs. Some portion of the purchase is then distributed to the ERN holders and charities.
The people who purchase these NFTs have the option to keep their purchased their aNFTs for sale.

What is the utility of the coin?
ERN is the native token for the Ethernity chain. It is used primarily for 3 purposes.
• As currency to bid on the aNFTs
• As a reward to the liquidity providers.
• To farm stones, which can be used to participate in exclusive NFTs auctions.
Competition analysis.
Even though the NFT space has boomed recently with many players, Ethernity Chain has great potential based on mcap comparison.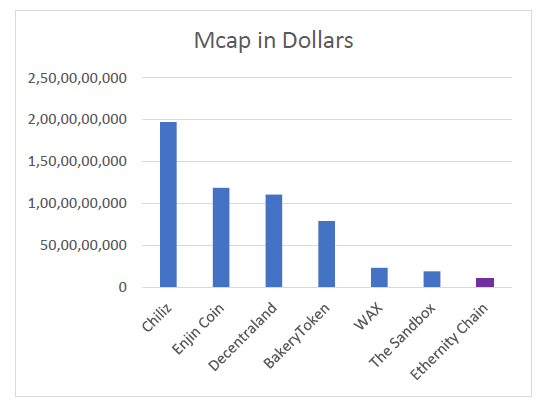 | Project | Mcap |
| --- | --- |
| Chiliz | 1,97,23,97,896 |
| Enjin Coin | 1,18,59,42,320 |
| Decentraland | 1,10,59,03,910 |
| BakeryToken | 79,13,89,048 |
| WAX | 23,45,55,031 |
| The Sandbox | 19,19,54,104 |
| Ethernity Chain | 10,67,53,291 |
Team, Media, and community strength.
Ethernity has a big team with a great mix of marketing consultants, blockchain developers & talent relationship managers. They also have several funds backing them, along with big celebrities such as Mr.Beast and Dimitri Vegas and Likemike.
Ethernity's media presence has consistently grown through strategic alliances with celebrities. Their community strength is excellent, with over 78,000 Twitter followers & 60,000 telegram followers.
Conclusion
Pros:
1) Ethernity solves the basic problems in the NFT industry and provides NFTs endorsed by Icons/Legends at the same time.
2) They have minted NFTs related to PELE, Muhammed Ali, Marilyn Monroe, Neil Armstrong, Fernando Tatis Jr & have many other celebrity NFTs in the pipeline.
Cons:
1) The NFT market, although a booming market, has a lot of competition and the space may soon become very crowded.
MintingM rating for Ethernity Chain is 3.5/5
| Criteria | Score |
| --- | --- |
| Industry | 4.4 |
| Opportunity Size for project | 5.0 |
| Competitive advantage | 2.5 |
| Tokenomics | 3.2 |
| Team | 2.5 |
| Overall Score | 3.5 |