Research summary:
DYDX is an open-source Defi protocol (live and operating) that allows anyone to trade on spot and margin without any aspect of KYC. We will focus on how the project works, what value it adds, and review its pros and cons.
The CMP is $1.51 as of 24th June 2022

What is DeFi?
All of the traditional financial services are centralized (controlled by a single authority or managed in one place) in nature. The Risks and problems that come with centralized financial services are Fraud, Mismanagement of funds, Theft, and restrictions to use your own money. DeFi stands for Decentralized Finance (DeFi is a category of Dapps. Dapps are decentralized applications that are launched on networks such as Ethereum). It is a financial service with no central authority. It eliminates these problems by allowing people to have complete custody and control of their money and to get more returns, by eliminating the 3rd party.
There are various categories of DeFi
Money Market: Such applications enable users to borrow assets against collateral and earn interest. Maker, Aave, and Compoundare the top DeFi applications in this category.
Decentralized exchange: These kinds of applications give users the ability to swap one crypto for another. Uniswap and Sushiswapare the top DeFi applications in this category.
Derivatives: A derivative contract derives its value from an underlying asset. With the help of smart contracts, DeFi projects like Synthetix allow people to get exposure to a wide variety of assets.
The DeFi space had seen an explosive growth during the bull market, however it has lost its momentum. It still has a massive $39 billion in total value locked.


What is DYDX?
dYdX is a non-custodian decentralized exchange that offers both margin and spot trading. It is primarily known for the following,

Excellent User Experience: Decentralized applications tend to awful when it comes to user experience and it has been a huge barrier when it comes to mass adoption. dYdX provides a user experience that is quite similar to web 2 applications.
Margin trading on a decentralized exchange: Most of the Decentralized exchanges has only been able to provide spot trading services however dYdX is one of the few that provides this service.
Orderbook system instead of a liquidity pool: Most of the decentralized exchanges have a liquidity pool, however this Dex follows the traditional orderbook system.
One can say that this Dapp can be a great for someone who is trying to use DeFi for the first time. It currently operates on the Ethereum network and plans to move to its own chain in the coming future. The total value locked (TVL) with dYdX is $702 million. It is currently ranked at #184 (based on Mcap) in the cryptocurrency market. There is a maximum supply of 1 billion dYdX tokens out of which only 65.5 million dYdX tokens are in circulation. dYdX is currently listed on Binance, Kucoin, and FTX.


What does DYDX do?
Dydx's services resembles quite similar to a lot of centralized cryptocurrency derivatives markets.
There are two types of markets for stocks and cryptocurrency. They are referred to as the spot market and the derivatives market. In a spot market, you can buy a crypto for the going rate and get it delivered in your account. This type of market is the most popular and most of the investors start their investing journey on these markets.
The derivatives market is slightly different in the cryptocurrency space. It allows you to magnify your small position into a large with position with the help of loan/leverage from the exchange. For example, if I have Rs.100, I can take a 1x leverage and increase my position size to Rs.200. If the market rises by 50%, I would make a profit of Rs.100 which is 100% of my original position (without any leverage). However, if the market falls to the downside by 50%, the exchange will liquidate your position to protect the loan it has provided to me. This will result in a 100% loss for me. It is safe to say that it is far riskier compared to the spot markets.
On dYdX, investors can access both the spot market and the derivatives market. You have an option of shorting or longing 37 cryptocurrencies with a maximum leverage of 20x. Although the platform only has 25,000 users on its platform and approximately 3500 actives users, the trading volume is quite significant. The 24hr trading volume at the time of writing this report is close to half a billion dollars.


What is the utility of the dYdX token?
dYdX is the native token to the exchange. The token name and the project name are one and the same and has multiple utilities. Token holders get access to fee discounts. The more you hold, the more discounts are available.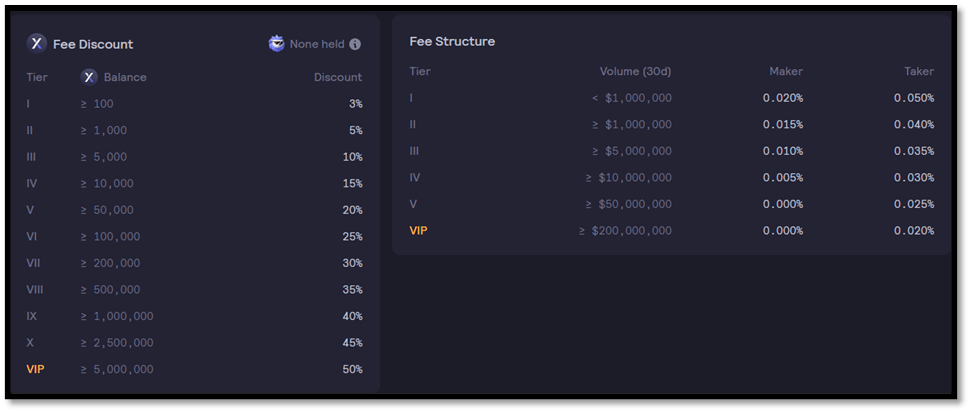 It also acts as a governance token. Token holders have the power to proposing powers and voting powers.
Based on the weekly actives user's data, we know that there are only 2,794 traders at the moment. This indicates that the token's value can be truly appreciated by only 2,794 people. This along with the fact that the bear market has begun indicates that the demand for a derivatives exchange (DeFi or not) is going to take a hit.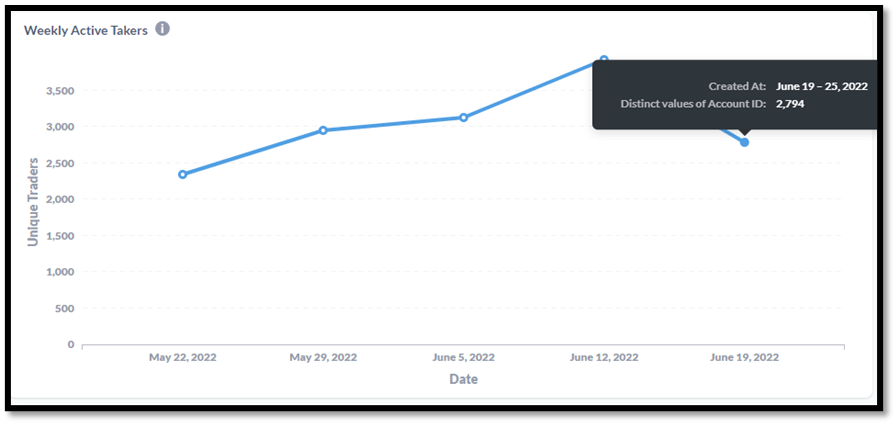 The holdings concentration is also quite heavy. The top 100 holders hold 97% of the supply.
Competition analysis.
When it comes to the Defi space, dYdX is the 11th largest Dapp based on total value locked.
It has competition in the traditional and crypto space. In the traditional space it completes with a series of crypto derivatives exchanges such as FTX and ByBit. On the other hand, Synthetix is the closest competitor.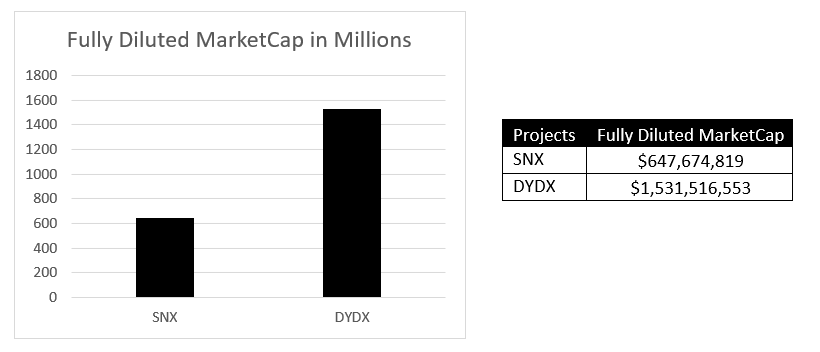 As mentioned above, the token's price depends on the growth of the exchange, which is not likely in the current market conditions.
Team, Media, and community strength.
Antonio Juliano is the founder and the CEO of dYdX. He started working as a software engineer at Coinbase, created a decentralized search engine and then created dYdX. He has also graduated from Princeton.
dYdX has mediocre community strength. They have 30k Twitter followers and 40k discord members. Their media strength is also quite strong.
Conclusion
Pros: dYdXis the 11th largest DeFi protocol based on TVL and has decided to leave Ethereum onto its own chain to eliminate gas fees. It has all the requirement when it comes mass adoption. It has an excellent user interface & it has a recognizable trading system in place (orderbooks). It is quite simple to use as well.
Cons: dYdX is primarily a derivatives exchange which often drops in demand during time of extreme uncertainty. It already has a small number of active investors and it is likely going to fall. The token holdings are also quite concentrated as the top 100 holders own 97% of the supply. As each token represents voting power, it indicates that the voting power is also quite concentrated.