DOW JONES
The Bulls took back control as Dow Jones broke out of the trendline. A close above 35,100
would ensure that continuation of the uptrend is intact.
GOLD
From the month of April, Gold started making lower lows. This could be a potential reversal from
the downtrend which will be confirmed once it breaks the lower high of $1920 as highlighted on
the chart.
BITCOIN
Bitcoin is taking support on this long term trendline. Daily close above $41300 could result in trend
reversal and close below $28989 could take Bitcoin towards 20-25K levels.
ETHEREUM
Ethereum is appearing strong against Bitcoin and may resume the uptrend this month. Ethereum is yet to break its previous high of 2017 bull run against Bitcoin.
In conclusion…
The Stock market is being dominated by bulls, Gold is able to sustain the current levels and the
early sign of trend reversal can be seen. Bitcoin is consolidating between 29 to 41k and breach of
these levels would confirm the further trend on the Bitcoin price chart. We expect revival in the
crypto markets and Alt coins gaining buying momentum.

Fundamentals getting stronger
Talking about adoption, Turkey's crypto user base has grown more than 11 times over the last
year, a new survey from Turkish crypto exchange Paribu shows.
Visa also confirmed that over the past six months, cryptocurrency-linked card usage on the
payment network has surpassed the $1 billion mark.
Overall the cryptocurrency's fundamentals just keep getting stronger and stronger and the
on-chain analysis indicates that someone is following the "Buy low, Sell high" Rule.
As price grinds sideways-bearish, Bitcoins are being scooped off the exchanges at a very bullish
rate. The latest sizing of withdrawals vs deposits are at local highs at levels that signal a bottom,
whales are scooping. Revival is imminent.
This shall be one of the best risk-reward to deploy fresh capital OR to add on to existing
positions in crypto markets.

As mentioned in our last report, the DEFI and NFT space outperformed the markets where SNX
and SAND gained 30% and 90% respectively within a week.
EOSUSD, TRXUSD and LINKUSD looks very attractive with respect to the risk:reward for the
coming week.
XMINT token by MintingM looks very attractive, It retested the support levels around $300 and is
consolidating between 300-450 levels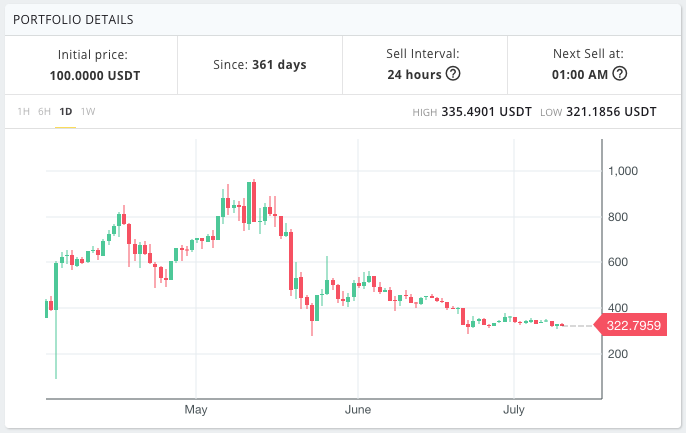 STF token – XMINT listed on Wazirx has consistently outperformed other financial assets and
delivered extraordinary returns for its investors.

Join our Telegram channel https://t.me/MintingM for all the latest updates and information on
Crypto assets.
You can write to us at info@mintingm.com in case of any queries