Overview:
Illuvium is an open world narrative driven exploration game. It combines elements of traditional RPGs collection games with fight mechanics seen in the popular Auto Battler genre.
The CMP is $1269 as of 5th November 2021.
What is Illuvium ?
Illuvium is an Ethereum-based, decentralised NFT collecting and auto battler game. Illuvium participants benefit from zero gas fees for minting or trading assets, as well as sub-second transaction speeds and user-controlled custody, thanks to its integration with the hyper-scalable Immutable-X L2 solution.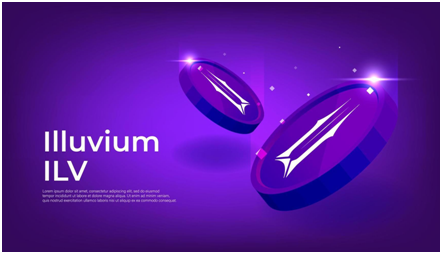 Why Illuvium matters and its problem solving capabilities
Illuvium, unlike most other blockchain-powered games, has a fully 3D landscape with over 100 distinct Illuvials strewn over its many areas. Each Illuvial is created by a team of world-class artists to appeal to gamers who are accustomed to high-end retail games.
Beyond this, it boasts a number of features that help it stand out from both other blockchain- enabled games and AAA titles. These include :-
Layer 2 integration:- Despite the fact that Illuvium is protected by Ethereum, it is built on Immutable X (IMX), a layer-2 solution for scaling applications with NFT capability. Illuvium assures that participants may mint and trade their NFTs with zero gas fees and near-instant transaction finality by exploiting Immutable X's capabilities. While using IMX, players are always in control of their assets.
The IlluviDEX:- Illuvium has an integrated decentralised exchange (DEX) platform called the IlluviDEX. This may be used to exchange Illuvium assets, such as Illuvial NFTs, in a secure manner. Each sale is subject to a 5% charge, which is channelled into the ILV staker rewards pool.
Yield Farming:- The Illuvium yield farming programme will get 3 million ILV, which is comparable to 30% of the maximum supply (10 million). These will be awarded over a three-year period to users who provide liquidity as well as through other partner incentive schemes.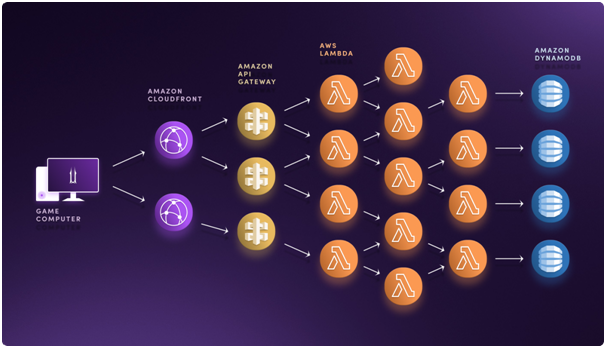 Fundamentals of Illuvium
Illuvium is more comparable to a full-fledged video game than a blockchain-based project. It's accessible via a downloaded desktop client, but it's surrounded by a number of DeFi apps, including a produce farm and a decentralised exchange.
Players battle Illuvials and other players in the Illuvium terrain, taking part in missions and daily challenges, and following the game's common plot. They gather Illuvials along the way, which have a variety of properties that make them varied in rarity, utility, and attractiveness. These include
Classes: Empath, Fighter, Guardian, Rogue and Psion.
Affinities: Air, Earth, Fire, Nature and Water.
While its class and affinity are the most essential features, each Illuvial has a slew of other characteristics that contribute to its fighting strength, including attack damage, attack speed, and ferocity. Illuvials gain strength as they go through the game, may be boosted with in-game supplies, and can be upgraded into an unique "ascended" form that benefits from two affinities at the same time.
Each Illuvial has its own non-fungible token (NFT), which may be freely sold on external exchange platforms as well as the gas-free IlluviDEX (more on this later). They may also be merged together to create more powerful forms, and are available in standard, holographic, and dark holographic types, the latter of which is far more uncommon.
The game will generate income from a multitude of sources, the majority of which will come through in-game sales of goods, crafting materials, cosmetics, and shard curing. Through an ILV repurchase scheme, 100% of this revenue is given as incentives to individuals staking the ILV tokens.

Use case:-
Using what is known as a Zero-Knowledge (ZK) Rollup, users may trade their NFTs without incurring gas expenses. Aside from the cost savings, there are a number of other advantages to this.
You keep control of your NFTs with the same degree of security as mainchain Ethereum, which is something that alternative scaling options like Matic and xDai don't offer.
Transactions are instantaneous, and reverting to Ethereum's mainchain is secure and verifiable.
To purchase, sell, transmit, or receive NFTs, you do not need to hold a unique L2 token, unlike previous alternatives.
Tokenomics
The maximum number of ILV tokens in the market at full dilution will be 10,000,000. Prior to the game's release, 9,000,000 will be in circulation, with the last million divvied out as in-game rewards and for tournament victories. A further 1,500,000 tokens are already held by the DAO in the treasury for further distribution to in-game achievements and tournaments.
The 2,000,000 ILV tokens distributed during seeding are scheduled to unlock in March 2022, and will be drip-fed out at a rate of 1/12 per month for 12 months. The 1,500,000 ILV tokens held by the team will also be drip-fed out from that time, but at a rate of 1/36 per month for 3 years.

Competition Analysis
Illuvium and Axie Infinity:-
Despite the fact that both Illuvium and Axie Infinity have collectible in-game characters that can be battled, exchanged, and enhanced, the scale of the game environment surrounding these critters differs.
On the one hand, Illuvium is a 3D role-playing game with a slowly disclosed storyline and a large, open, explorable terrain, whereas Axie Infinity is a popular, quirky 2D game with charming monsters called Axies that look like Pokemon. Axies can be bred, traded, and battled. There is currently no narrative mode available.
Both Illuvium and Axie Infinity include a strong gamified DeFi element, which means real Ether (ETH) can be at stake while playing either — since some Illuvials and Axies can be sold for a lot of money on the open market.
Unlike Axie Infinity, which creates each Axie from a random collection of assets, Illuvium's Illuvials are completely unique. Each one has unique artwork and rigging to ensure that they stand out and are representative of their properties and location.
Team, Media & Community strength
Kieran is the co-founder of illuvium has a track record of success as a serial entrepreneur. Kieran was first exposed to Bitcoin and Ethereum while working in e-commerce with his brother Kain Warwick. His interest in the crypto realm led him to Blueshyft. Kieran successfully onboarded major Australian exchanges and launched the world's first OTC cryptocurrency exchange while he was there.
At Illuvium, Aaron is the Co-Founder, Chief Game Designer, and Story Supervisor. He's a seasoned businessman with a background in sports and business—everyone in the Warwick family has a sporting background—and has run multimillion-dollar retail companies. Aaron owns and manages two large Australian sporting complexes in his spare time.
Their media presence seems to be growing significantly with over 132K Twitter followers and over 14K Telegram members.
Conclusion
Illuvium's tokenomics are highly appealing, with a fixed maximum of 10 million ILV and only the possibility of a reduction with the issuing of sILV. In addition to regular token price appreciation, revenue distribution gives a long-term potential for value.
Pros:-
Gameplay mechanics that are both deep and engaging.
Unreal Engine 4 promises a fully immersive experience.
The entire profit goes back into the community.
Strong token distribution approach.
There's room for growth and spin-offs.
Cons:-
Novice development team
No genuine gameplay footage to back up plans
Pitches based on concept art
Game delay likely
Only 100 Illuvials at launch
MintingM rating for Illuvium: 4.0/5