Overview:
Harmony is a platform that enables people to create and use decentralized applications or Dapps. It aims to eliminate the traditional problems associated with the 1st and the 2nd generation layer 1 blockchains.
The CMP of ALGO on 25th Feb is $0.128
What is Harmony?
According to the whitepaper, Harmony is a fast and secure blockchain for decentralized applications. The project has taken inspiration from the market leaders, Ethereum and Cardano, and was built with a focus on scalability, security, decentralization and privacy. The harmony mainnet was launched in June 2019 and was built from scratch. There is an excellent team behind Harmony and the project has raised funds from multiple partners, including Binance Labs.
It's competing with the likes of EOS, Zilliqa, Hashgraph, Algorand and has is trying to solve the "The blockchain trilemma".
It is currently #57 (based on Mcap) in the cryptocurrency market. Harmony's native token "ONE" has a total supply of 13.5 billion "ONEs" and currently has 11.7 billion ALGOs (86%) in circulation. It is currently listed on all the major exchanges.
What problem does Harmony solve?
Security, decentralization, and scalability are three characteristics of the ideal blockchain. However, achieving all three characteristics is extremely difficult and often blockchain achieves only 2 out of the 3 characteristics. If you go for Security and decentralization, you are sacrificing scalability, if you are going for decentralization and scalability then you are sacrificing security and if you are going for security and scalability, you are going to sacrifice decentralization.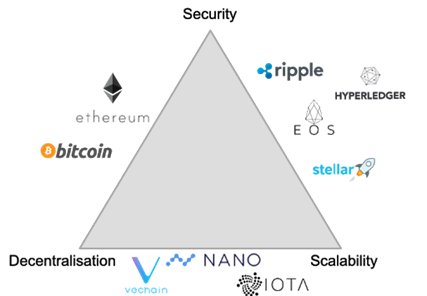 Security: Blockchain is inherently secure, but is not entirely immune to hacking. If a hacker is able to secure control of more than half of the network (51%), they are able to alter a blockchain and manipulate transactions to steal from the network. In the blockchain, the more nodes, the more security.
Scalability: In the blockchain, scalability is similar to scalability in business; it refers to how large a network may expand in the future while keeping the current level of transaction speed and output.
Decentralization: The concept of decentralization is simple; it means that there isn't a central authority that has power. When decentralization is taken out of the equation, we land back to the existing world of centralized organizations.
Bitcoin targets decentralization and security but it has issues with scalability as the Bitcoin network's limited ability to process huge volumes of transaction data on its platform in a short period of time. It has to do with the fact that the amount and frequency of records on the Bitcoin blockchain are restricted.
Iota consists of decentralization and scalability but lacks security because, on November 26, 2019, a hacker identified a vulnerability in MoonPay's third-party payment service, which is linked into the IOTA Foundation's mobile and desktop wallet. Over 50 IOTA seeds were hacked, resulting in the theft of nearly $2 million in IOTA tokens.
EOS has scalability and security but decentralization is its priority as the blockchain platform EOS has been embroiled in a crisis, with evidence showing that some verified transactions were reversed surfacing on Reddit. The company's approach toward decentralization worried the crypto community.
One of the biggest reasons, why Bitcoin and Ethereum are popular is due to the decentralization and security aspect but to get mass adoption, you need to be scalable. Ethereum and Bitcoin are far from that.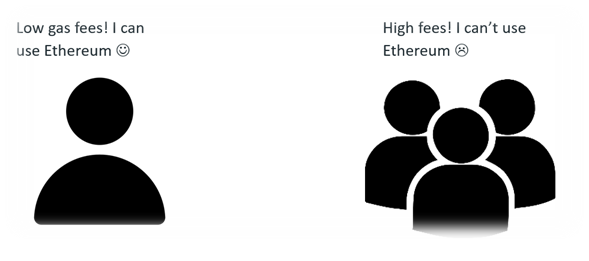 How does Harmony solve this problem?
Ethereum has addressed the congestion issues and has proposed and implemented several solutions, one of them being EIP-1559. The long-term solution is Eth 2.0 and has been designed to eliminate the high gas fees problem or alternatively, make Ethereum scalable.
Based on the technology, one can say that Harmony is Eth 2.0. It uses the Ethereum virtual machine for smart contracts and uses the sharded proof of stake with 4 shards.
To keep it simple, sharding can be viewed as a method of increasing scalability. It breaks down the blockchain into multiple shards and reduces the latency and increases the transaction per second. It can process 2,000 transactions per second with the finality of just 2 seconds or 1 block.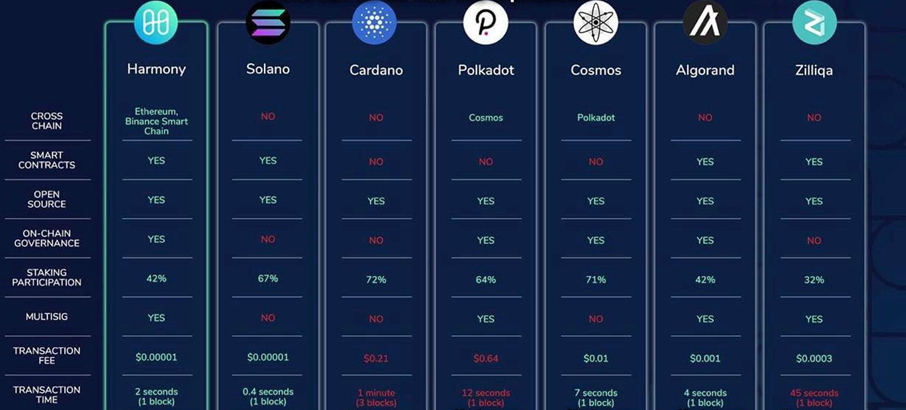 To secure the network it uses effective proof of stake. It essentially means that it does not allow validators with large stake to corrupt a block. The native token "ONE" is required to become a validator and once you become a validator it allows you to propose improvement proposals and vote for them.
Chainlink, Curve Finance, Aave are some of the major names that have partnered with Harmony and more is yet to come.
Tokenomics
The native token "ONE" should not be confused with "Onecoin". Onecoin was one of the biggest crypto scams that occurred and was a Ponzi scheme in its simplest form. The "ONE" token is well integrated into the Harmony ecosystem. It has 2 major utilities. It is used by the validators for staking purposes and it is used for transaction fees within the network.
There are 441 million ONE tokens minted annually but there is a possibility for the same to be burned away, making it a zero-sum game.
Competition Analysis
Harmony trying to solve one of the biggest problems in the cryptocurrency space and it isn't the only player trying to solve the problem. The space is relatively crowded and the top competitors are mentioned below. How it does have an edge over most of the players in the space and it is the team. The team follows the "Work over showboating" strategy and has a lot of quality engineering experience.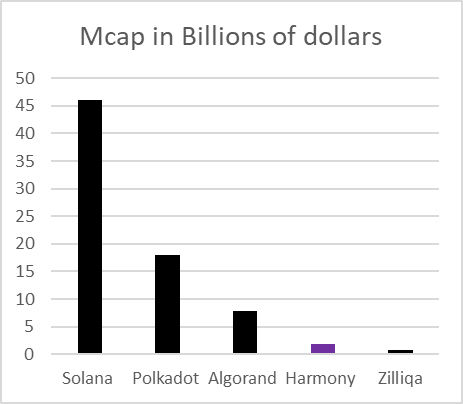 | | |
| --- | --- |
| Project | Mcap |
| Solana | $46 billion |
| Polkadot | $18 billion |
| Algorand | $7.9 billion |
| Harmony | $1.8 billion |
| Zilliqa | $0.8 billion |
Team, Media & Community strength
The leadership team behind the project have vast engineering experience and have worked at companies such as Apple, Microsoft, Amazon and Google.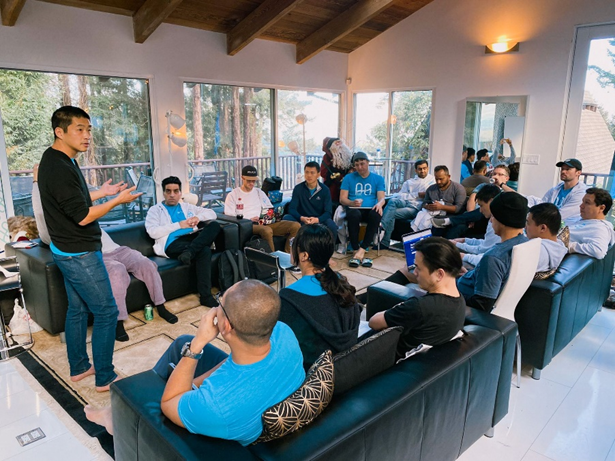 Harmony's social media strength is growing rapidly on Twitter and telegram. They have over 350K followers on Twitter and 41k members in telegram. Their media presence is also strong as they are often mentioned across multiple news articles.
Conclusion
Pros:
Harmony is aiming to solve one of the biggest problems in the cryptocurrency space. The token is designed in such a way that if the project grows, the value of the ONE token will also grow. They have one of the best team in the industry as the leadership has quality experience in the industry.
Cons:
There has been an exploit in the past and over 25 million ONE coins were stolen. Transparency is extremely important in the cryptocurrency space and this is where Harmony suffers. There are some gaps of information when it comes to the token balance.