DOW JONES
US stock market index Dow Jones trades far above weekly 50 EMA (Exponential Moving Average)
from the last few weeks. We may see a rally slowing down in US and global stock markets and a
10% correction is on cards to test the strength of bulls.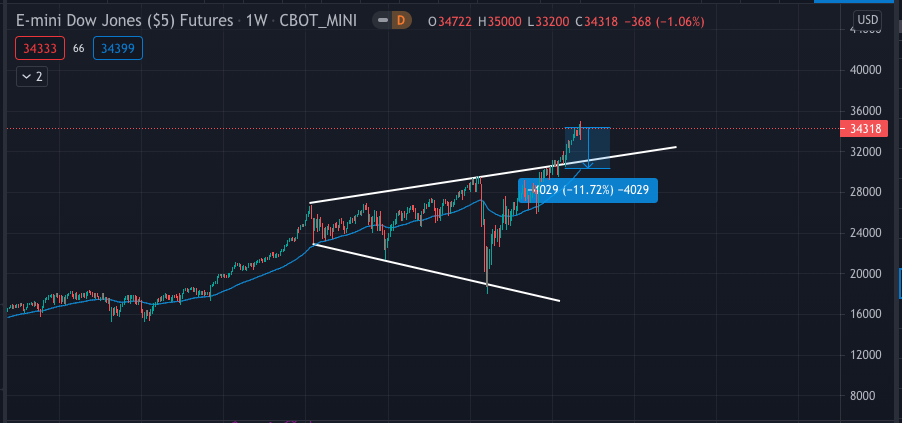 GOLD
Gold has formed a classic cup and handle pattern on a multi week time frame. It is trading above
50 & 20 EMA which is bullish, once the price action breaks the handle gold will hit the price
discovery mode.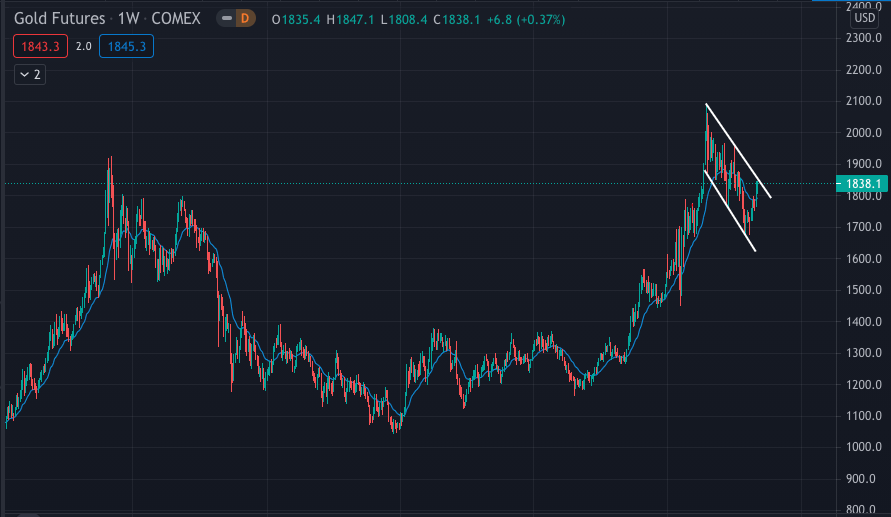 BITCOIN
As per our previous week's report, Bitcoin is consolidating above 20 EMA on a weekly time frame.
Markets stay healthy till Bitcoin holds these levels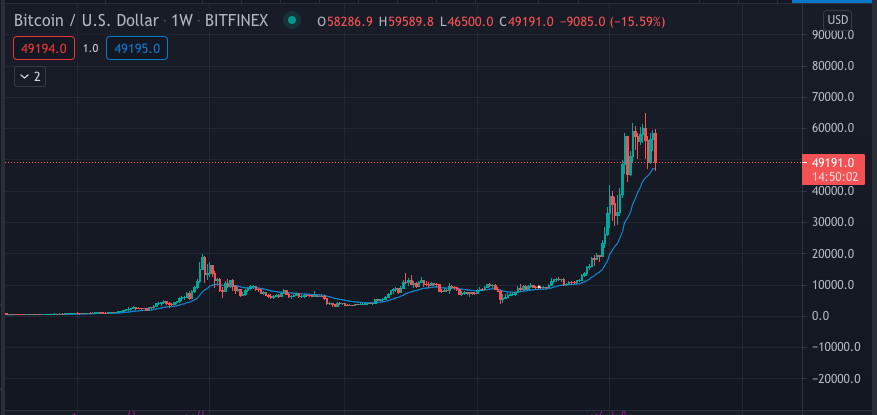 ETHEREUM
Ethereum saw selling pressure between 4-4.5k levels as predicted in last week's report. Ethereum
shall consolidate for 4-8 weeks and this could be local top for Ether.
In conclusion…
The Stock markets and Crypto markets look overbought and we may see correction in the last
week of May or mid June 2021. Defi and small cap tokens below $5B market capitalization may
continue to outperform Bitcoin and Ether in the coming weeks.
TRENDING TOKENS
Below tokens look strong and may outperform the markets in the coming week.
SXP, Mcap – $372 Million
Swipe is trading strong against BTC above 50 EMA on weekly timeframe
COTI, Mcap – $311 Million
COTI has broken out of triangle pattern against BTC, It retested and confirmed the upper trend line of triangle pattern
XMINT token by MintingM shall benefit from the trending Alt season.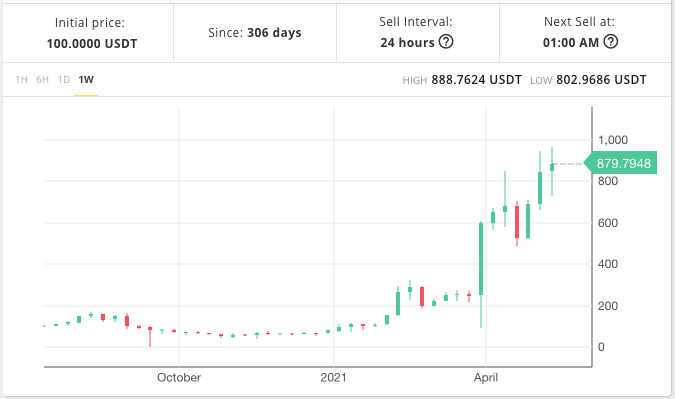 STF token – XMINT listed on Wazirx has consistently outperformed other financial assets and
delivered extraordinary returns for its investors.

Join our Telegram channel https://t.me/MintingM for all the latest updates and information on
Crypto assets.