VeChain is a smart contract platform.
The CMP of $VET on 11th Nov is $0.02168.
What is VeChain?
VeChain is an enterprise-level blockchain network built to support both private and mass-market decentralized applications (dApps).
VeChain provides supply chain management solutions to businesses. It is best known for its enterprise supply chain product, which tracks shipping goods. 
VeChain started in 2015 as a private consortium chain, collaborating with a variety of businesses to investigate blockchain applications. With the ERC-20 token VEN, VeChain would start its shift to a public blockchain in 2017, and in 2018 it would launch its mainnet.
How does it work?
VeChain network works on a Proof of Authority (PoA) consensus mechanism to maintain the blockchain network and secure the transactions. 
In the Proof of Authority mechanism, rights to generate new blocks are awarded to nodes that have proven their authority to do so.
VeChain network has 101 Authority Masternode operators who maintain the protocol and secure the network. For becoming a Masternode, an operator has to do KYC and other requirements set by the VeChain Foundation.
How is it Unique?
The first token, VeChain (VET), is the main transactional unit used for storing and transferring value in the VeChain ecosystem, whereas VeChainThor (VTHO) is used to pay gas fees (including transaction fees and execution costs).
The near-field communication (NFC), radio frequency identification (RFID), or QR code-capable smart tags used in the VeChain ToolChain product are combined with the blockchain to track goods. The product is then tracked as it moves along the supply chain.
For example, an automobile manufacturer can use a smart tag and track the car's movement across the nation and all information will be available to them. VeChain provides solutions in these cases where it is hard to track at scale.
Tokenomics: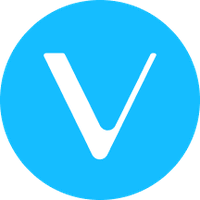 The native token of the VeChain network is VET. The total supply of VET is 86 billion & ~84% of the total maximum Supply(72.51 billion) is in circulation. It has a market capitalization of $1.5 billion. The CoinMarketCap rank of the VeChain network is #31.
Competition Analysis:
VeChain vs Ethereum: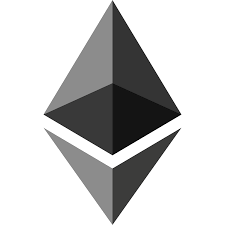 VeChain is a blockchain network that provides supply chain and smart contract solutions to enterprises. It works on the Proof of Authority mechanism. It has a transaction speed of 220 TPS.
Ethereum is a network that provides its own blockchain with its cryptocurrency Ether. It hosts decentralized applications (dApps) and was first introduced by Ethereum. Ethereum works on the Proof of Stake mechanism(Before merge it used to work on Proof of Work). Ethereum has a transaction speed of 15 TPS. 
Team, Media, and Community:
Sunny Lu, is a co-founder of the VeChain network and he is an IT executive who was formerly the CIO of Louis Vuitton China.
Jay Zhang is also a co-founder who now works in VeChain's global corporate structure, governance, and financial management, previously he has worked with both Deloitte and PriceWaterhouseCoopers in the finance and risk management space.
Conclusion:
VeChain has changed the way how enterprises track and manage products and inventory. VeChain has been working to make information accessible and reduce the cost for enterprises and small businesses with the platform. It has been focusing on building an ecosystem where other businesses can also launch their dApps. Many large companies are already using the VeChain network to make their operations smoother and more efficient.
Pros:
1) Large companies like BMW and Walmart are using the VeChain network to manage their operations.
2) VeChain's solutions are applicable across different industries.
Cons:
1) It works on Proof of Authority, so no decentralization.
2) Mostly it is built for large enterprises and many small businesses cannot take benefit of the technology.