Uniswap is a popular decentralized trading protocol, known for its role in facilitating automated trading of decentralized finance (DeFi) tokens.

UNISWAP(UNI) is ranked #23 with a market capitalization of nearly $3.5 billion. The current market price of the token is 6.1 USDT.

The UNI/USDT price is trading within the rising channel, it is taking support on the lower trendline of the channel and is expected to bounce back from this level. The next resistance is expected at 6.7 USDT and an immediate support is expected at 6 USDT.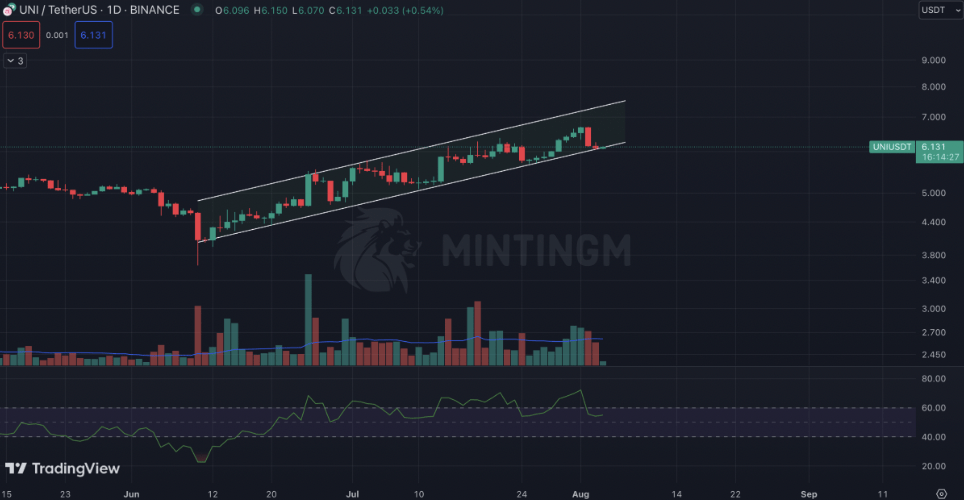 MintingM Rating – 4/5