Trust Wallet is a mobile cryptocurrency wallet.
The CMP of TWT on 26th November 2022 is $2.09.
What is Trust Wallet?
Trust Wallet is a mobile cryptocurrency wallet that supports dozens of popular native crypto assets in addition to popular tokens on the Ethereum, Binance, and TRON blockchains.
Trust Wallet is a non-custodial multi-crypto wallet app where users have complete control over their digital assets, and it can range from cryptocurrencies to non-fungible tokens (NFTs). It currently supports more than 65 blockchains and 4.5 million digital assets. 
Viktor Radchenko created and launched Trust Wallet in November 2017 and it quickly gathered a huge user base. In 2018, Binance acquired Trust Wallet.
How is it Unique?
Trust Wallet was designed so that users can get easy and instant access to their digital assets using the mobile app. 
Users can now access web 3.0 dApps, there is no need to connect to a desktop device or leave the Trust Wallet app. Users of dApps can communicate with the application directly on the blockchain. Also, there's no requirement to sign in to use dApps. One can access dApps like PancakeSwap, OpenSea, 1inch, and Uniswap.
Trust wallet also gives rewards to its users for using in-apps and its services. Its native token is TWT. TWT holders have voting rights and they can participate in governance and development of features of the Trust wallet.
Tokenomics: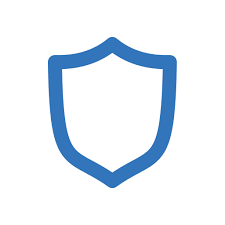 The native token of the Trust wallet is TWT. The total supply of TWT is 1 billion & ~42% of the total maximum Supply(416 Million) is in circulation. It has a market capitalization of $874 million. The current Coinmarketcap ranking of the Trust wallet is #48.
Competition Analysis:
Trust Wallet vs Metamask: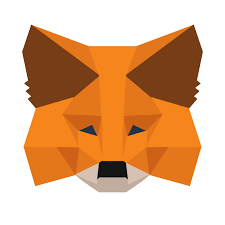 Trust wallet supports multiple blockchains and storage of 250,000 digital assets. Users can easily exchange tokens or even purchase cryptocurrency using a card, thanks to a built-in exchange facility.
Metamask only supports tokens and cryptocurrencies built on the Ethereum blockchain. But one can connect Decentralized exchange and swap tokens. MetaMask does not charge any additional fee apart from gas fees for transactions.
Team, Media, and Community:
Trust Wallet was developed and founded by Viktor Radchenko in 2017 in Mountain View, California. Viktor had previously started Trucker Path in 2013 a company behind one of the most popular apps for truckers and logistics firms. 
Radchenko continues to work on the platform as a member of the Binance team despite the fact that Binance purchased the platform in July 2018 for an unknown amount. 
Conclusion:
Trust Wallet has been focusing on transitioning users from web 2.0 to web 3.0. It has been trying to make an ecosystem of blockchain networks and other digital assets ranging from cryptocurrencies to NFTs. It is trying to be more user-centric by adding all the features and giving voting power to its users for the development of the new features. Although Trust wallet has more than 10 million active users still it isn't the most popular wallet. 
Pros:
1) No subscription or any additional charges to use the wallet.
2) A huge database of digital assets is supported.
Cons:
1) Trust wallet isn't as secure as a hard wallet.
2) There is no option to recover wallets as there is no customer support