Overview:
Tron is a blockchain-based decentralized digital platform that has its own cryptocurrency, Tronix (TRX). The Tron Foundation was founded in 2017 by a Singapore non-profit organization. It has a TVL of $4.11B.
The CMP of TRX on 29nd April is $0.06792
What is Tron

TRON is a blockchain-based operating system that attempts to make this technology usable in everyday life. It is a decentralized platform focused on content sharing and entertainment.
These include simple distributed file sharing, financial incentives for content development, letting content producers establish their own personal tokens, and decentralizing the gaming sector. TRON is also one of the most widely used blockchains for developing DApps.
TRON software enables smart contracts, multiple blockchain systems, and decentralized apps, often known as dApps. The cryptocurrency platform, UTXO, has a transaction paradigm similar to Bitcoin (BTC). Transactions are recorded on a public ledger, where users may view the history of previous activities. There are currently 9 DApps created on the Tron network.
TRON is a large-scale initiative dedicated to the creation of a genuinely decentralized network and its infrastructure. The TRON Protocol, one of the world's largest blockchain-based operating systems, provides public blockchain support for all Decentralized Applications (DApps) in the TRON ecosystem, including high throughput, scalability, and availability.
Tron Foundation has also released a stablecoin backed by TRX called USDD. The USDD will not be redeemed, managed, or stored by any centralized entity. Rather, it will achieve complete on-chain decentralization. USDD will be released decentralized and tied to the underlying asset, TRX. USDT is the USD-pegged stablecoin issued by Tether on the TRON network.
It is currently #22 (based on Mcap) in the cryptocurrency market. Tron's native token "TRX" has a total supply of 101 billion TRXs and currently has 101 billion TRXs (100%) in circulation.
What problems does Tron solve?
Security, decentralization, and scalability are three characteristics of the ideal blockchain. However, achieving all three characteristics is extremely difficult and often blockchain achieves only 2 out of the 3 characteristics. If you go for Security and decentralization, you are sacrificing scalability, if you are going for decentralization and scalability then you are sacrificing security and if you are going for security and scalability, you are going to sacrifice decentralization.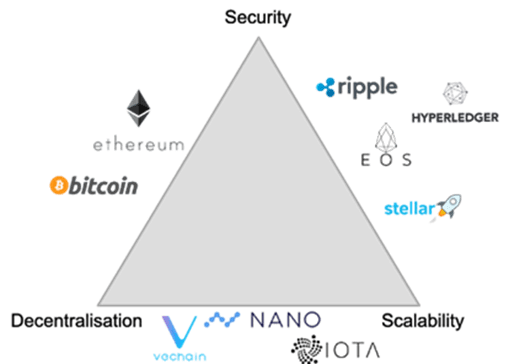 Security: Blockchain is inherently secure, but is not entirely immune to hacking. If a hacker is able to secure control of more than half of the network (51%), they are able to alter a blockchain and manipulate transactions to steal from the network. In blockchain, the more nodes, the more security.
Scalability: In blockchain, scalability is similar to scalability in business; it refers to how large a network may expand in the future while keeping the current level of transaction speed and output.
Decentralization: The concept of decentralization is simple; it means that there isn't a central authority that has power. When decentralization is taken out of the equation, we land back in the existing world of centralized organizations.
How does it solve the problem?
The network is capable of resolving a variety of problems associated with centralized networks. On a centralized network, privacy is usually one of the top worries; people are concerned that their data may be leaked or even altered. Tron's decentralized approach allows everyone to have more peace of mind, knowing that their data will always be safe.
Tron uses blockchain and peer-to-peer (P2P) network technology to cut out the middlemen and allow content providers to sell directly to customers. Solidity is a programming language used by software developers to construct programs that run on the Tron platform.
Through a decentralized platform, Tron ensures that the same restrictions do not apply when services are launched as a dApp on the blockchain. In turn, there are fewer limitations, worries about censorship, and geographic restrictions that developers and users should be concerned about.
TRON is built to handle huge on-chain scalability, letting developers create apps that can serve tens of thousands of users at the same time. TRON can now handle roughly 2,000 transactions per second (TPS).
Tokenomics

TRX crypto is the native token of Tron and is a deflationary token that is used to fuel programs running on the Tron network. Other use cases of TRX can be mentioned such as:
Rewards: TRX can be used to pay for the most voted candidates to create a new block.
Governance: Holders can use TRX to vote for candidates to run the TRON network.
Payment: Users can use TRX tokens to pay for goods and services within the TRON network.
Tron held an initial coin offering (ICO) to support its early development. ICOs are when projects sell a portion of their tokens to raise funding. The Tron team raised $70 million in September 2017 as a result of the ICO. During the ICO, one TRX token was priced at $0.00186, resulting in significant profits for ICO investors.
Competition Analysis
Tron vs Ethereum

When compared to Ethereum, Tron has a quicker transaction speed which is around 2000 whereas Ethereum's TPS is around 25. Tron is a more efficient network. In terms of scalability, Tron is unquestionably more scalable than Ethereum. Tron has a faster processing speed, which is essential for a decentralized network.
Ethereum's network is far more decentralized than Tron's network. Hacking the Ethereum network is not conceivable since it requires a compromise of 3/4ths of the network.
The native token of Ethereum is the world's second-largest cryptocurrency by market capitalization, and it is far more popular than Tron.
The platform used by Tron is much more advanced compared to Ethereum. It has varying algorithms and consensus functioning at the backend as compared to Ethereum.
Tron vs Solana
Solana has a TPS of 25,000 whereas Tron has a TPS of 2000 which shows that Solana has an edge over Tron with respect to TPS. The number of validators on Solana is around 700 whereas Tron has over 25 validators.
The total value locked (TVL) of Solana is over $6.4B and Tron it's over $4.1B. There are over 60 DApps on Solana and 9 on Tron. This means that even though Tron is relatively old as compared to Solana, Solana's growth was way more as compared to Tron as the adoption rate of Solana was higher than Tron.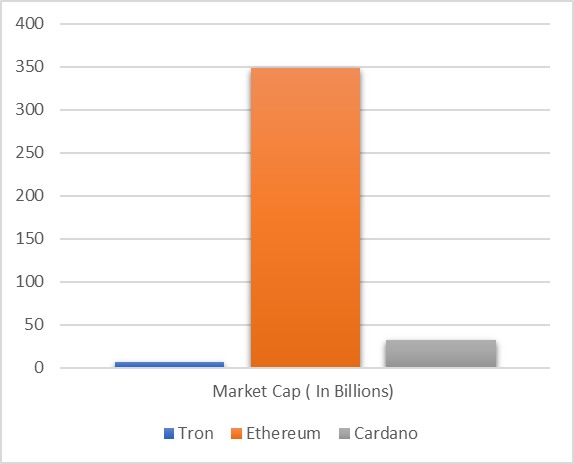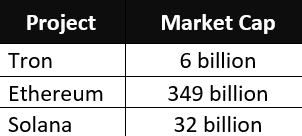 Team, Media & Community strength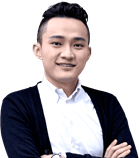 Justin Sun is the founder of Tron. He studied at Hupan University and was featured on the covers of Yazhou Zhoukan in 2011 and Davos Global Youth Leaders in 2014. He was recognized as CNTV's most notable new entrepreneur in 2015, and he was selected to Forbes China's 30 Under 30 list from 2015 to 2017. But in December 2019 he officially stepped down as the CEO of Tron.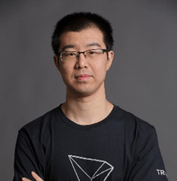 Lucien Chen is the Chief Technology Officer(CTO) and has worked with a number of top Internet businesses, including Netease, youdao, Tencent, Qihoo 360, and SM search. Chen has extensive expertise in big data, advertising algorithms, DMP systems, BT systems, CTR platforms, and high concurrent system framework designs, and is capable of constructing million-level system architecture.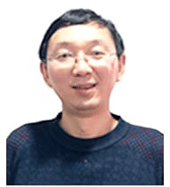 Keelson Yang is the technical supervisor and has worked for UFIDA, a leading provider of enterprise management software, corporate Internet services, and corporate financial services in the Asia-Pacific region, and for China Roads Information Technology (Beijing) Co., Ltd. — China's leading provider of express highway monitoring system solutions. Yang has been invested in blockchain technology and cryptography since 2013.
They have over 1.3M followers on Twitter. It has frequent news pieces mostly related to the ups and downs of TRX price which simply means that it's been monitored on a regular basis as it has a lot of potential.
Conclusion
TRON is a scalable blockchain system that has used new approaches to address issues that traditional blockchain networks have encountered. TRON has helped the community to create a decentralized and democratized network by reaching over 2 million transactions per day, having over 700,000 TRX accounts, and over 2000 TPS.
Pros:-
Cons:-
The TRON platform is frequently criticized for being overly centralized. Approximately half of the TRX coins on the market are kept in 10 addresses. As a result, the owners of these addresses have the ability to affect the price of this coin. The fact that none of the users is aware of who owns these tokens rocks the boat.
The first part of the Tron project has been executed, which includes launching its own blockchain. The rest of the plan must turn Tron blockchain into a decentralized internet and is written years in advance. Despite being launched in 2017 it has been running behind what it had planned.