SuperRare is an art-focused NFT platform where users can trade curated NFTs from a select group of handpicked artists
The CMP of RARE on 22nd July is $0.2667

What is SuperRare
SuperRare is a blockchain-powered social network for art makers and collectors. Digital artworks may be created and tokenized on the Ethereum network by creators. Smart contracts enable collectors to buy and sell artworks while royalties are returned to the author.
SuperRare is a leading NFT platform, with around $250 million in digital art gathered and $3 million in artist royalties paid to date.
SuperRare's native token is RARE, which has a max supply of 1 billion out of which 100M tokens are in circulation.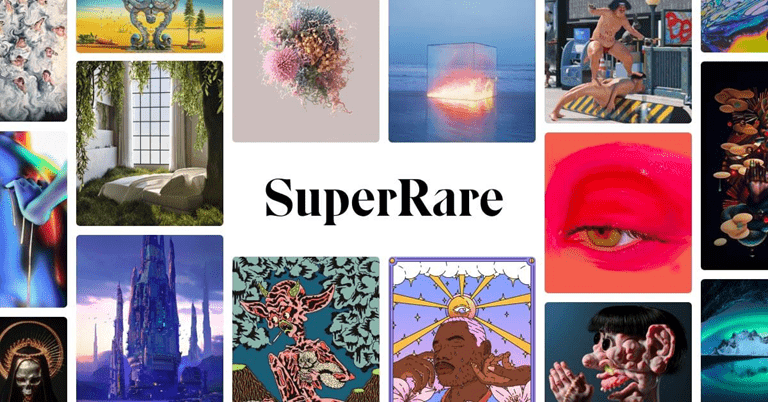 What problems does it solve?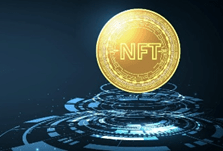 In the world of collectibles, people want the genuine thing and they are prepared to pay a high price for it. And where there is huge money, there is also a chance of fraud, forgeries etc. The complete history and genesis of a piece of art may be traced using the Ethereum blockchain on a distributed ledger that no one controls and that anyone can view.
SuperRare 2.0 evolved by solving three major issues: Curation and gatekeeping by a single team are not favorable to a large creative ecosystem. Artists deserve as much help as possible, yet a single team can only do so much. The NFT art ecology is fragmented, and there is no practical method to organize one's whole collection.
How does it solve the problem?
On the SuperRare platform, artists produce a work of art and tokenize it, which means they associate the work with a token. The new digital art is tied to a Non-Fungible Token, not just any token (NFT). This new sort of Ethereum coin is as one-of-a-kind as the artwork itself.
Once the NFT is listed on SuperRare, it may be purchased, traded, or even HODLed as a long-term investment. Artists can either put their work up for auction-style bidding or sell it for a fixed fee. Once sold to a buyer, the NFT can be resold at any time on a number of NFT trading platforms.
SuperRare addressed this by providing SuperRare Spaces, which are independently owned SuperRare stores that may curate art and artists, advertise sales, run auctions, and earn commissions. Each Space may issue its own branded ERC-721 token and encourage artists to mint NFTs with it, either once or on a regular basis. This enables any Space to become its own autonomous crypto art gallery.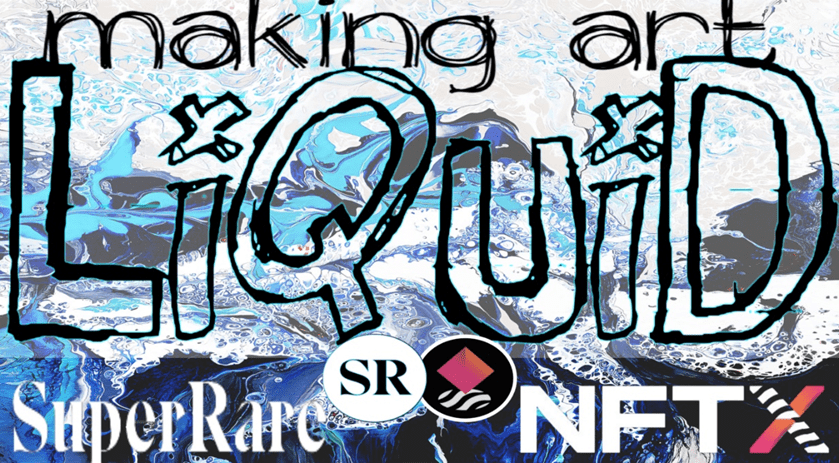 Tokenomics

RARE is the native cryptocurrency of the SuperRare. It has a fixed supply and has a max supply of 1 billion tokens, of which 100M (10%) tokens are in circulation.
The RARE coin serves as the SuperRare DAO's curation and governance token. It is a token that complies with ERC-20. On-chain governance is handled by SuperRare. The SuperRare DAO presently offers three major use cases for governance: SuperRare Spaces, artist onboarding, and treasury operations and administration.
SuperRare began airdropping RARE tokens as a prize to users who have contributed to the platform's success, as well as producers who have produced artistic outputs over time independent of the financial worth of their real NFT sales. RARE is an ERC-20 token that has a total quantity of 1,000,000,000 coins. A community treasury receives 40% of all RARE tokens in circulation.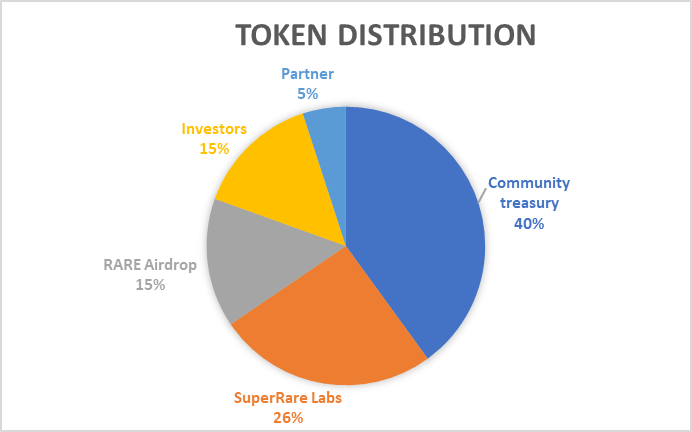 Competition Analysis
SuperRare doesn't have many close competitors, the only closest competitor is Rarible which is different from SuperRare in the following ways:-
SuperRare vs Rarible

Rarible features a database of over 100,000 assets that can be easily filtered using their filtering mechanism. The creators aimed to build an artist-focused network that would allow loyal users to obtain governance tokens following successful transactions. Those who own these tokens will be able to vote on future platform updates.
SuperRare, like Rarible, was created for artists, but they went a step further by creating a platform with a gallery-style ambiance. Indeed, the platform is compared to the well-known art gallery Christie's. The DeFi platform is quite picky in its artist selection, bringing only a handful to its trending platform on a monthly basis.
Rare digital artists can select a variable royalty proportion for future payments (most choose between 5-10 percent ). Those that mint on SuperRare immediately receive a 10% royalty on each NFT sold in secondary transactions.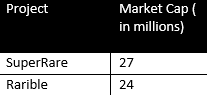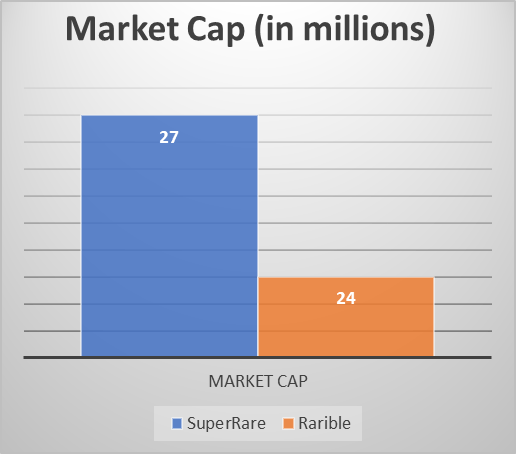 Team, Media & Community strength
SuperRare doesn't have a traditional execution team, rather it is a DAO. There is a 7-person governance body that controls and executes within the SuperRare ecosystem. They have a vast community strength as there are a lot of people who seek and collect unique art all over the world and SuperRare makes it easier for them to collect valuable art. They have over 21.3K subscribers on Telegram.
Conclusion
SuperRare has been able to achieve something rare in the crypto industry–real usage and activity. The network is among the top ten in weekly value traded for NFTs along with big names in the Ethereum dapp world like CryptoKitties and Gods Unchained. SuperRare appeared at Christie's Art + Technology blockchain conference in 2018 and addressed the benefits of blockchain to conventional art collectors. Last year, they teamed with DADA.art for an event at London's Tate Modern museum – the first time art was created in a world-class institution and then instantly made available to collectors worldwide. If they continue to collaborate with well-known and respected art institutions, the social collecting network will only grow.
Pros:-
It runs on the most popular blockchain, Ethereum. This is important because it makes SuperRare reach users from all over the world, owing to Ethereum's adoption and popularity.
It runs a primary as well as a secondary market. In a primary market, you can sell your just minted NFT to collectors. As a collector, you can also buy and own first-hand NFTs.
Cons:-