Overview:
STEPN is a Web 3.0 game where players earn crypto by walking, running or jogging.
The CMP of GMT on 20th May is $1.35
What is Stepn?
STEPN is a Solana blockchain-based Web3 app with GameFi components. It combines elements of a play-to-earn game with a fitness software to form a new category known as "move-to-earn."
Users purchase NFT sneakers to earn in-game currency while walking, running, or jogging. It has two tokens within its ecosystem, they are GST and GMT. GST has an infinite supply and GMT has a max supply of 6B GMT tokens out of which only 600M (10%) are in circulation.
The dual-token economy concept meets STEPN's functionality and fundraising demands. The major purpose of token generation is to avoid regulatory issues and to separate the project's ecosystem into two tokens for simpler use.
How does it work?
Stepn is a move-to-earn cryptocurrency project. It essentially means that you earn money for walking, jogging or running. The project is very similar to a very popular game 'Pokemon Go', where the players had to run around. It was a physical game in contrast to sitting in one location and playing the game. But in this case, the players earn cryptocurrency instead of points.
It is available on Android and Apple. On Android, it has 1M+ downloads. To get started you need to have an activation key and purchase an NFT sneaker.
Sneakers have 4 attributes and multiple levels (common, uncommon, and rare). And the cheapest one is around 10 SOL which is close to $500.
By walking, jogging, or sprinting outside while wearing NFT sneakers, users may earn GST. GST may be spent to purchase new sneakers or to advance in the game. Players may lease or sell their NFT shoes on the in-app marketplace, and their GST earnings are kept in the in-app wallet, which includes a built-in exchange function.
It is a hands-on experience for folks who are transitioning from Web2 to Web3. Video games were the first to implement the 'to-earn' paradigm. Gaming is not for everyone, but walking or running is, which gives StepN a far larger audience. StepN also focuses on mobile devices, which the majority of people use to access the internet every day.
They are heavily influenced by the largest play-to-earn project, Axie Infinity which also has a two token model.
Tokenomics
STEPN has a dual-token approach, with GST serving as a utility token and GMT serving as a governance token. GST has an unlimited supply whereas GMT has a fixed supply of 6B tokens.

Green Satoshi Token (GST):- GST is a utility token, in which the users with NFT sneakers can earn GST by walking or running outdoors, or by "renting" out their NFT sneakers to other users. GST can be used to pay for digital items and upgrades. GST is the backbone for the entire Stepn ecosystem.
GST is earned by burning energies, where 1 energy replenishes 25% in every 6 hours and with one sneaker you get 2 energies in a day in which the move and earn time is 10 mins. The more sneakers you have the more energies you get. A brief table is given below.

Stepn users will find it very difficult to cheat and earn tokens. This is because Stepn has different types of sneakers with their own speed limits. If the user is moving beyond the speed limit, they won't get any tokens. It also needs a strong GPS signal otherwise it will reduce the incentives. Below is the table of different speed limits for different types of sneakers.

So based on the above data, if any player has a runner sneaker, he/she will earn 12 GST in a day (as 1 sneaker has 2 energies/day) which amounts to $36. This is a great payout, however, there is a concerning aspect with respect to GST's tokenomics. GST's supply is infinite and is paid out as rewards and the GST's utility is limited to the following tasks. 
These activities are primarily to improve your sneakers (your reward payouts) and maintain them. Eventually, there would be a ceiling to the upgrades to your sneakers and the payouts will be used primarily for selling it in the open markets. This will be fine as long as there are new players coming into the system with the objective of upgrading their sneakers and their rewards payouts at an accelerated pace.
When the pace of new players joining slows down, the selling pressure on GST is likely to increase. This will reduce the value of the rewards being paid out and will directly reduce the value of holding GMT.

Green Metaverse Token:-  GMT, a governance token, maybe spent to rename sneakers or level up to a high rank. GMT tokens can also be used to distribute premium game material or high-level activities and revenues.
It is important to note that only Level 30 and up sneakers are eligible to trade GMT for USDC.
In terms of GMT's token distribution, 30% is reserved for move-to-earn rewards, and 30% is kept in an ecosystem fund. The development team holds 14.1% of the supply while 16.3% was reserved for private sales and 7% for public sales.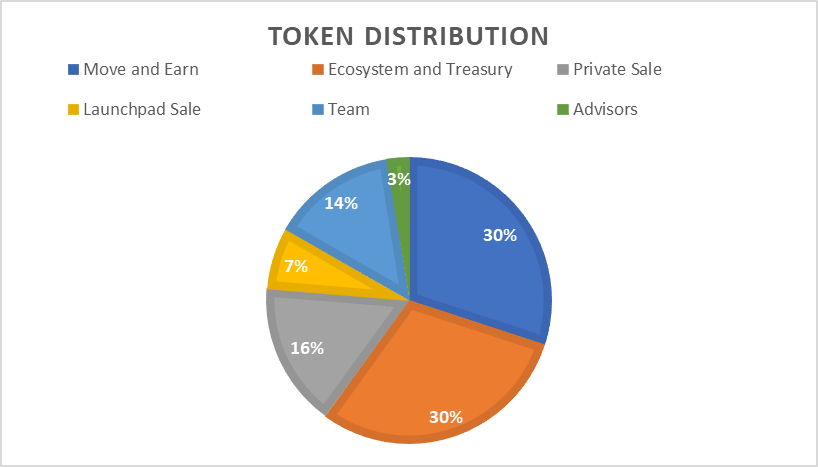 Competition Analysis
Genopets
Stepn is a new concept, however, it resides in the move-to-earn industry. 'Move-to-earn is a new industry and Stepn is one of the first movers. This industry however has competition, Genopets. It is a move-to-earn NFT game on the Solana blockchain for doing activities in real life. It is the crypto equivalent to 'Pokemon Go'.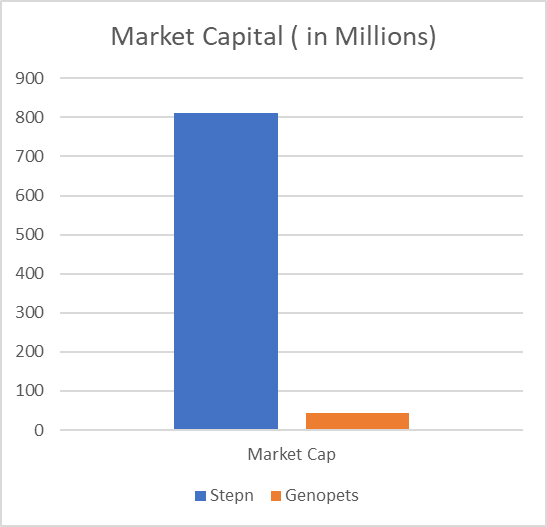 Team, Media & Community strength

Jerry Huang is the co-founder of Stepn he has a track record of success in the information technology and gaming industries. Extensive experience in Operations Management, Marketing Strategy, Board of Directors, Human Resources, and Game Design.

Yawn Rong is the co-founder of Stepn, he is a crypto angel investor and start-up incubator. He also has experience in scaling small start-ups to national brands.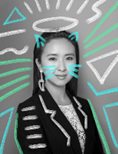 Jessica is the Central Statistics Officer (CSO) at Stepn. She has a proven record of over 10 years in high-end clients, consulting services, building great teams, and facilitating cross-industry collaborations.
They have over 563.3K followers on Twitter in less than a year. Since the token was launched in March 2022 it saw tremendous growth within weeks which shows that it got a lot of traction and its user base is growing quite well. The advisor group of Stepn is Scott Dunlap who is the VP at Adidas, William Robinson who is the Head of Acceleration at Alliance, and Jason Kam who is the founder of Folius Ventures. They have extremely strong backing from very powerful fund houses including, Binance, Sequoia, Folius Ventures, and more.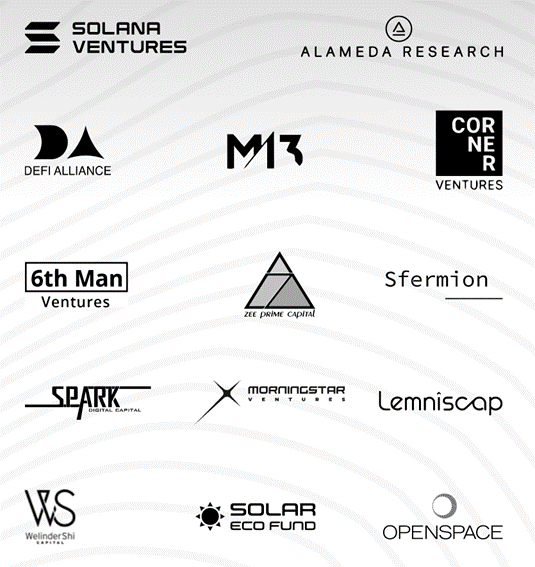 Conclusion
If health and investing are your two top goals, Stepn is without a doubt one of the most user-friendly and interesting tools to deal with. Experts in bitcoin education are optimistic about the project's success. Being physically active and making healthy living choices has lately received a lot of attention, especially in the aftermath of the COVID-19 pandemic.
Pros:-
Cons:-