Stellar (XLM) is an open-source peer-to-peer (P2P) decentralized network.
The CMP of XLM on 30th September is $0.1154.
The Problem statement:
In today's efficient & fast-changing world, even after nearly more than 3 decades of people using the internet, cross-border payments are controlled by Banks.
The problem is not just that few banks across the world control them but they take days or even weeks to process the cross-border payments.
Also, their transaction fees can range from 0.3% –20%.
These banks control who can send & receive payments.
Let us see how Stellar solves these problems.
What is Stellar?
Stellar is a decentralized blockchain network where users can create, send and trade several assets & different types of cryptocurrency.
It is a payment protocol that is based on distributed ledger technology. Ledger means a collection of records of transactions. 
Stellar connects banks, payment systems, and people and it intends to move money quickly and at a low cost.
Stellar was launched in 2014 by two partners Jed McCaleb and Joyce Kim. McCaleb was the co-founder of the payment protocol Ripple, but he left due to conflicts about the future of the platform.
McCaleb and his team also launched the Stellar Development Foundation with the Stellar network and it is a not-for-profit organization.
How does Stellar work?
Stellar has its algorithm called as Stellar consensus protocol which has a ledger. This ledger keeps a record of all accounts and transactions happening on the network.
XLM (the native token of Stellar Network) works like an intermediate currency for operations in Stellar network and transaction fees are also paid in XLM. Stellar first converts the money into XLM, and then into the requested currency.
How is it Unique?
Stellar can support thousands of transactions per second. Many cryptocurrencies want to replace the current fiat currency. 
But Stellar isn't focusing on that, instead, it wants to provide a system where all can work together and where one isn't a threat to the other. 
A user can send assets to other users no matter where they live at a lightning speed. 
It takes around 5 seconds for a transaction and it only costs 0.00001 XLM for its users.
As Stellar is an open source network, anyone can build their wallet, crypto token or App.
Tokenomics: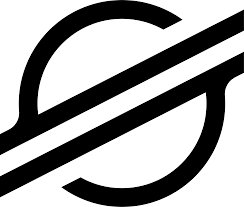 The native token of the Stellar network is XLM. The total supply of XLM is 50 Billion & ~51% of the total maximum Supply (25.47 Billion) is in circulation. It has a market capitalization of $2.7 billion. Currently, the CoinMarketCap ranking of the XLM token is #27. Stellar has inflation of 1% which means XLM is an inflationary token.
Competition Analysis:
Stellar vs Ripple: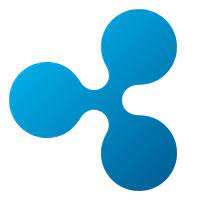 Stellar is an open-source blockchain network. But Ripple is a centralized network. With Stellar a user can send and receive assets. But Ripple is mostly used by Banks and institutions.
Ripple focuses on providing fast and low-cost international payment services. But Stellar is an open network that helps others to build their financial products. 
Ripple has transaction fees of around  $0.0002 and it takes around 3-5 seconds for transactions. Stellar takes 5 seconds for transition and it takes 0.00001 XLM as a transaction fee.
Stellar is a not-for-profit organisation and Ripple is a for-profit organisation.
Team, Community and Media: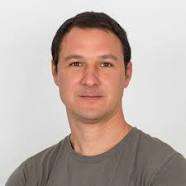 Jed McCaleb is an American entrepreneur and philanthropist. He was co-founder of Ripple but due to conflicts regarding the future project. Jed McCaleb started Stellar network where he worked as a CTO. Previously he has also started companies like MetaMachine, Code Collective and Vast.
Stellar has 752.3k followers on Twitter, 212k members on Reddit, and 5k members on Telegram.
Conclusion:
Stellar came into view in October 2017 when it announced a partnership with IBM. Stellar has paved a way for many platforms as every project in web 3.0 is trying to replace fiat with cryptocurrency but Stellar wants to give back control to people and help people take the choice whether they would like to send and receive crypto or fiat. Stellar will be exploring and selecting CBDCs and will try to add them to their ecosystem. The cooperation envisions the establishment of various currency corridors between South Pacific states. Stellar's features, such as token issuance and the forthcoming Lighting Network deployment, put it in a great position to expand and perhaps replace Ripple as the token of choice.
Pros:
1) Stellar is an open source network and development is done by Stellar development foundation which is a not-for-profit organisation. 
2) It helps in fast and low-cost transitions where it just takes 5 seconds and takes 0.0001 XLM as transaction fees.
Cons:
1) Centralization is one of the issues that Stellar currently has, as the Stellar development foundation controls 60% of the XLM supply.
2) Also it has very few validators around 50 validators, where it can be vulnerable to attacks.