Steem is a blockchain-powered decentralized Social Media platform. 
The CMP of STEEM on 18th Nov'22 is $0.166.
The Problem Statement:
Today's social media platforms are centralized and few large tech companies control the world. The users give data in exchange for using social media. 
Another more significant challenge is monetization, almost all big social media platforms don't pay anything to the content creator. The creators of these platforms are the core reason people use Social Media. 
Steem is trying to solve these issues. Let us understand it.
What is Steem?
Steem is a new blockchain-powered social media model where contributors get rewards.
Steem is the unit currency that can be used to trade on cryptocurrency exchanges and can be converted into other assets like Bitcoin, etc.
Steem is a blockchain network that helps other social media dApps to run on the platform as well. Today there are over 300 dApps built on the Steem network.
How is it Unique?
There are many parts and features of the platform:
Steem Dollar:
A Steem dollar is given as a reward to the content creators on the platform. Its value is equivalent to 1 USD. Steem dollar provides an annual interest of 10%.
Steem Power:
The importance of a user's vote on the network is influenced by STEEM Power. For whatever categories the post was listed in, if a user votes on the posts, then these are moved up toward the top of the feed.
Steemit:
Steemit is a dApp first launched on the platform on July 4, 2016. It is popular among English speakers worldwide and they also a significant number of people creating content in the Korean language.
Aim of the Platform:
1) To offer carefully curated news and commentary.
2) Creating an opportunity to make money.
3) As a resource that provides responses to queries from users.
4) Providing a reliable cryptocurrency equivalent to US dollars.
Tokenomics: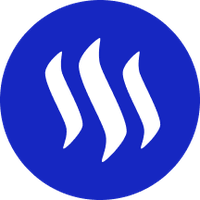 The native token of the Steem network is STEEM. The current circulating supply of STEEM is 394million. Steem is an inflationary token and it has a yearly inflation rate of 9.5%. The inflation rate decreases at a rate of 0.01% for every 250,000 blocks, or about 0.5% per year. The inflation will continue decreasing at this pace until the overall inflation rate reaches 0.95%. It has a market capitalization of $65 million. 
Competition Analysis:
Steem vs Ethereum: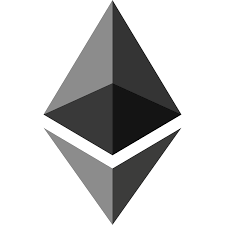 Steem uses the DPoS consensus mechanism and it has a claimed transaction speed of 10,000 TPS. Steem blockchain is designed for dApps, especially in the Social Media space. As it rewards the content creators for creating and posting content on its platform.
Ethereum works on the Proof of Stake mechanism(Before merge it used to work on Proof of Work). Ethereum has a transaction speed of 15 TPS. It hosts decentralized applications (dApps), and the dApps can be generic and from all categories. dApps was first introduced by Ethereum. 
Team, Community, and Media:
Ned Scott, along with blockchain developer Dan Larimer, launched the first dApp on the Steem blockchain on July 4, 2016., called Steemit. 
Ned Scott worked as a business operation and financial analyst at an American Food importing company, Gellert Global Group.
Dan Larimer is a software engineer and serial entrepreneur who had an interest in blockchain technology.
In 2020, Justin Sun, Founder of Tron acquired the Steem network. Earlier Steem was working on the Proof of Work mechanism and after the acquisition, Justin Sun shifted the technology to delegated proof-of-stake to increase the transaction speed and scalability of the platform.
Conclusion:
Steem is now going in the right direction by improving the transaction speed and solving the problems of scalability. Earlier all profits were taken by a handful of large social media companies but now Steem is trying to give the power back to the people and creators. It has over 300 dApps built on the platform. Only time will tell if it will be capable of taking over the social media giants in the future.
Pros:
1) Steem is censorship resistant because of blockchain technology.
2) It rewards the creators and contributors of the platform which helps everyone in the ecosystem grow.
Cons:
1) Its rewards system is good for a few whales and they own the most power.
2) Many users didn't agree with the decision of Justin Sun's acquisition so they created a hard fork named "Hive".