Overview:
SSV network is an open source, fully decentralized ETH staking network based on Secret Shared Validator (SSV) technology.
The CMP of SSV is $16.05.
The problem statement:
Ethereum is now transitioning from the Proof of Work(PoW) mechanism to the Proof of Stake(PoS) mechanism. Proof of Stake mechanism will bring the next level of decentralization & accessibility to users.
In the Proof of Work mechanism, the miners had to compete to solve a mathematical puzzle & the miners who first solve a mathematical puzzle add the new block on the network & earn a reward. 
In the Proof of Stake mechanism, the ETH stakers have to deposit 32 ETH & then put them at Stake. This process is called Staking.
As the validator is active on the blockchain, it can respond to calls to sign data & it will be rewarded an epoch(a small amount of ETH every ~6.4 minutes). 
If a validator goes offline & misses calls to sign data, a small amount of ETH is subtracted from the validator's balance. If a validator does malicious acts or remains offline for an extended period, in that case, there's a risk of being slashed by losing up its stake 32ETH & forcibly removed from the network.
Ethereum staking doesn't have a resilient infrastructure. Its strict protocol rules prevent the same validator client from running simultaneously on multiple nodes.
As the industry is in its early stages, a lot of standardization & regulation needs to be done. Still, for now, stakers have to accept the challenges of adopting the same staking infrastructures and services.
If there is a single point of failure, then it can cause enormous damage to all stakeholders, one of the most significant issues of centralization. We saw this when there was a Prysm mainnet incident in 2021 when the Prysm validator client failed, & it caused all validators running the client to stop working. 
Another main problem is that these custodial staking services collect & store users' public & private keys but storing private keys poses an enormous risk.
Let us understand what the SSV network does to address these issues.
What is the SSV network?
To solve the issue of a single point of failure, the research started on Secret Shared Validators (SSV), that is DVT (Distributed Validator Technology). It began its research in collaboration with Ethereum Foundation in the year 2019. Now it is a fully functional decentralized, open-source ETH staking protocol.
It runs on the Incentivized Testnet & it is the first public implementation of SSV/DVT technology at scale. It is a working protocol version that simulated "real world" transactions and dynamics between validators and operators.
SSV technology helps to perform the distributed operation of an Ethereum validator around multiple non-trusting nodes in a non-custodial manner.
SSV technology promotes security, fault tolerance & validator uptime in the Ethereum staking space.
How does the SSV network work?
SSV (or Distributed Validator Technology) helps validators run portions of a validator key called KeyShares around different staking setups that independent operators run joined together by a consensus layer. 
As a network consists of nodes, but few nodes can be faulty or offline, nodes do not trust each other & which can affect validators' performance. Also, a single operator cannot recreate the validator key signature alone or make their own decisions. So it creates trust among the nodes in the network.
As the validator keys in the SSV network are split across different systems, it reduces the dependence on a single component that makes the network robust, decreases the chances of failure & promotes decentralization in the Ethereum protocol.
Participants of SSV network:
1) Operators:
Operators are the infrastructure providers that help in managing KeyShares & operate validators on behalf of stakers. Speakers pay a fee for operator's services in $SSV. Every operator is rated between 0-100 for their quality of service. 
2) Stakers:
Stakers are the ETH holders that deposit 32 ETH  to run a validator & earn rewards by securing the Ethereum blockchain.
3) DAO:
DAO is a Decentralized Autonomous Organization that governs & makes decisions for the SSV network. It handles rewards distribution, grants & funding, partner programs, future development, etc.
Tokenomics: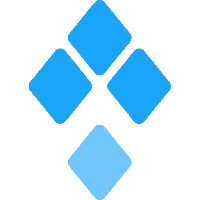 The native token of the SSV network is Secret Shared Validator($SSV). It has a circulating supply of 11 million SSV tokens. It has a market capitalization of $166 million. 
The primary use cases of $SSV tokens are payments and governance:
1) Payments:
A way for stakers to pay operators for managing their validators.
2) Governance:
For participating in decision-making and treasury allocations related to the SSV network.
Competition analysis:
There are no networks in close competition as the SSV network provides a niche service & solves a specific problem for the Ethereum blockchain network. 
Team, Community & Strength:
In 2019, the SSV network began its research with the Ethereum foundation to solve the issues like Fault Tolerance & handling validator keys in a non-custodial manner. There isn't much information publicly available about the SSV network team members.
SSV network has 31k followers on Twitter & more than 10k members on Discord.
Conclusion:
SSV network has been solving a significant problem that had been ignored for a very long time as there was no solution available. As it reduces the chances of failures & makes the network more robust. It has solved the issue of trust & privacy between the nodes by splitting and distributing a validator key into multiple KeyShares. The future looks bright for the SSV network as, till now, it is the only network solving these specific problems in the Ethereum space.
Pros:
1) SSV network rewards validators for being available & online. 
2) SSV provides a high level of security by splitting & distributing the private keys of validators so that a single operator cannot collect the complete private keys.
3) There is decentralization & diversity as operators are available worldwide. Operators are free to choose validators & even validators are free to choose independent operators.
Cons:
1) SSV network is only available in the Ethereum space.
2) When operators do routine maintenance, they aren't online & they lose the rewards. 
3) SSV could evolve & launch more features & enter spaces like DEFI, but they aren't innovating enough.