Overview:
Solar Network is a fully decentralized community-driven blockchain project. Solar is creating an ecosystem with true governance.
The CMP of SXP as on 2nd Sep'22 is $0.3789.
What is Solar Network?
Solar Network is an open source decentralized community-driven blockchain project that has been focusing on building the whole ecosystem of web 3.0.
It currently has a lot of use cases that we'll see later. Solar network is powered by the Solar Core blockchain. A single person or entity does not operate Solar network, it is a fully community-driven DAO (Decentralized Autonomous Organisation).
Anyone can participate in this open source project & share their ideas & proposals towards the project.
How does it work?
Solar Network is powered by a layer-1 blockchain framework. As most blockchain networks use traditional methods like the Proof of Work (PoW) mechanism where the miners have to compete to solve a mathematical puzzle & the miners who first solve a mathematical puzzle add the new block on the network & earn a reward.
Solar uses Delegated Proof of Stake (DPoS) consensus mechanism & it doesn't face issues that traditional blockchain network does like Intense energy consumption or 51% attack vectors (Few Miners together control more than 51% of the blockchain network).
Delegated Proof of Stake (DPoS) is a popular evolution of the PoS concept, where users of the network vote and elect delegates to validate the next block.
Solar blockchain has around 53 delegates that are node operators. So the voters can select the delegates based on their wallet weight.
This provides everyone with an opportunity to contribute to the network for enhancing security, marketing & maintaining transparency.
Delegates are awarded Block rewards and transaction fees for reporting a given block and securing the network.
Many delegates only take a small commission from the total reward earned & share the remaining commission with their voters. All delegates don't share rewards & it is optional to share rewards with users. The commission of delegates can vary from 0-100% of the total rewards.
How is it unique?
There are many use cases of Solar network & it has built the whole ecosystem.
With the Side Ledger protocol, a user can create fungible and non-fungible tokens on the SXP Blockchain. The aim is to help users create simple utility tokens or creating assets that can be used at the enterprise level or for any other utilities. SLP(Side Ledger protocol) is a protocol on which the Solar network is based on for governing the network.
A user can create fungible tokens or NFTs using Solar wallets. The fees for sending SLP tokens in the SXP blockchain is dynamic & usually lower than 0.2 SXP.
The amount required to create fungible tokens or NFTs is 5 SXP. The more users create tokens with SLP, the more SXP coins will be burned. So it makes SXP a deflationary token.
Solar Wallets are used to communicate between the user & the SXP blockchain. The basic function of Wallet is that a user can send & receive SXP coin & vote for delegates on the network.
The solar network has established a Solar Community Foundation which is a non-profit organization that will review small projects developed on the network. The small projects can apply to get funding for adding new features or utility in the Solar network.
The solar network is in the early stage of development of Metaverse. A metaverse is a social network that contains 2d or 3d virtual worlds. The open-source developers are working behind the Solar metaverse concept.
They are also focusing on creating an NFT marketplace as with Metaverse in development, there will be a need for a user to buy & sell NFTs. So there will be either 3rd party service or a marketplace developed by the Solar development team.
Tokenomics: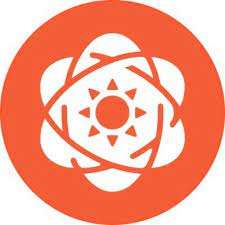 The native token of the Solar network is SXP. It has a circulating supply of 496 million SXP tokens. It has a market capitalization of $187 million.
Around 90% of the transaction fees are automatically burned & 10% is rewarded to delegates as fees which makes it a deflationary coin.
Competition analysis:
Solar vs Ethereum: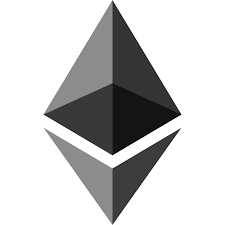 Solar is a fully decentralized community-driven blockchain network. The main feature of Solar network is that, it can enable user to create his fungible or non-fungible tokens. Solar acts as a complete democracy where there is no single owner & the users have the power to vote & decide whom they want to delegate. It uses delegate Proof of stake (DPoS) consensus mechanism.
Ethereum is programmable & has the whole ecosystem of finance which includes payment, dApps, privacy (use Ethereum app without giving personal details). Ethereum uses Proof of Work consensus mechanism where there is intense energy consumption & risk of 51% attack vectors.
Team, Community & Strength:
There is no details available about who started Solar network. But Nayiem Willems is appointed as the project leader for 2022 & they have a team of 25 developers working on the project.
Solar network has around 42.8K Followers on Twitter, 7k members on Discord & 14k members on Telegram.
Conclusion:
Solar network has been making great progress even after entering late in this field. Solar has given the power back to the users as they can vote with their wallets. The metaverse plan by solar is under development. It has also been developing a launchpad for small projects that are looking for funding. It has also built Solar Community Foundation that is an NGO for supporting small projects on the network. Developers of decentralized apps will find Solar to be a straightforward and efficient platform. Because the blockchain is completely decentralized and community-driven, everyone in the ecosystem may have a say in how it develops.
Pros:
1) Solar is a fully decentralized community-driven project where no single person or entity is a owner.
2) Using SLP, a user can create a fungible token or NFTs.
3) There is no risk of 51% attack vectors.
Cons:
1) Solar network does not have a competitive advantage as it has been focusing on many things & it is not solving one problem in an efficient way.
2) Around 90% of the transaction fees is automatically burned & delegates only get 10% fees.