SingularityNET is a decentralized marketplace for Artificial intelligence services.
The CMP of $AGIX on 27th January 2023 is $0.1669.
What is SingularityNET?
SingularityNET is an open-source, decentralized platform for artificial intelligence (AI) services
SingularityNET was started by Dr. Ben Goertzel, Simone Giacomelli, and Dr. David Hanson to distribute and provide access to Artificial Intelligence to businesses & individuals.
This platform was used to create Sophia, an expressive humanoid robot. Sophia has been granted citizenship in Saudi Arabia and is the world's first robot to get citizenship in a country.
Users can test, and buy a wide range of AI services available on the SingularityNET 
Marketplace using the AGIX token.
How is it Unique?
OpenCog is an AI framework made by SingularityNET that aims to someday attain AGI(Advanced General Intelligence), or artificial intelligence on par with humans.
The publishers can build & publish AI services with the platform, in return, they get paid with AGIX tokens. For example, a publisher can publish Social media Analytics Algorithm which can give data regarding the type of content the followers like or dislike.
SingularityNET introduced a feature in October 2020, which allows AGIX holders to vote on the network's operations.

Tokenomics: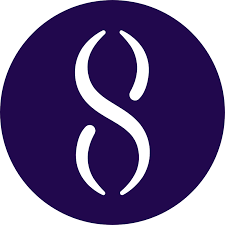 The native token of SingularityNET is AGIX. The total supply of AGIX is 2 Billion and approximately 60% of the total maximum Supply(1.2 Billion) is in circulation. It has a market capitalization of $209 Million. 
Competition Analysis:
Fetch ai vs SingularityNET: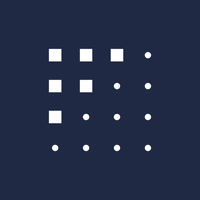 Fetch ai is a decentralized network that helps the developers of machine learning and AI algorithms a way to sell its services. It provides multi-agent services as well. Apart from algorithms it provides services for other agents like sensors, etc which can be used in hardware units.
SingularityNET is mostly focused on research and in developing AGI(Artificial General Intelligence) and also on its marketplace which provides AI algorithm services.
Team, Community & Strength:
SingularityNET was founded by Dr. Ben Goertzel, Simone Giacomelli, and Dr. David Hanson.
Dr. Ben Goertzel is a well-known name in the robotics and AI field. He has worked with Mozi Health's as chief scientist, at Humanity+ as vice chairman, and with Hanson Robotics and the OpenCog Foundation.
Entrepreneur and investor Simone Giacomelli have worked with the cryptocurrency advisory firm Cryptodex.
The third co-founder of SingularityNET is Dr. David Hanson. He worked for Disney from 1998 to 2001 and with several robotics startups, such as Human Emulation Robotics, Initiative for Awakening Machines, and Hanson Robotics.
Conclusion:
SingularityNET has helped and shown a way for developers of Artificial Intelligence Algorithms to make money. Earlier only a few big players were able to sell AI services directly to consumers. Today, SingularityNET is trying to distribute AI to all consumers by starting a marketplace where any publisher can publish a valuable AI service and even monetize it. It has partnered with Hanson Robotics to create AI products for the healthcare sector.
Pros:
1) SingularityNET is working on some interesting projects which are at least a decade ahead of its competitors like AGI.
2) SingularityNET is proving that even AI services can be sold and a developer can monetize them.
Cons:
1) The competitors of SingularityNET provide more services in the AI sector.
2) The platform has low adoption.