Santos FC Fan token is a fan token for Santos FC supporters.
The CMP of SANTOS on 7th Oct is $15.70.
The Problem Statement:
When the Covid-19 pandemic was at its peak many countries somehow managed it. But Brazil was hit hard by this pandemic, as at least 1 in every 6 Brazilians was infected with Covid-19.
The lockdowns damaged the economy of the whole nation & the football matches had to be canceled.
So to keep the fans engaged and earn some revenue one football club launched its own cryptocurrency.
Let us know about it.
What is Santos FC Fan token?
The Santos FC Fan Token is a BEP-20 token for all Santos FC supporters. 
The BEP-20 standard is essentially a checklist of functions, new tokens must be able to perform to be compatible with the broader Binance ecosystem of dapps, wallets, and other services.
Santos FC is a sports club in Brazil. The Binance and Santos FC collaborated and this was officially confirmed in November 2021, when the statement was published on the football club Santos FC's social media pages.
How does it work?
Binance became the sponsor and licensee, and in return, it got the right to operate NFT products. The aim of this collaboration is to increase the engagement of the fans, build an impactful relationship between the fans and the club, and also to attract the attention of Binance customers.
There are numerous benefits to holding $SANTOS tokens:
The token enables Santos FC fans to engage in voting polls, get digital collectibles, buy NFTs, and much more fan rewards and great experiences to fans.
$SANTOS was launched with the help of Binance Launchpad on 27 November 2021.
How is it Unique?
With SANTOS token and Binance pay a user can pay to buy official and merchandise products of the club and they can also pay for match tickets, club memberships, and NFTs.
SantosTv is a platform made for fans to watch live broadcasting of matches and events for free.
Fans can also donate to their favourite teams and in return, they will be getting a proof-of-loyalty badge.
Tokenomics: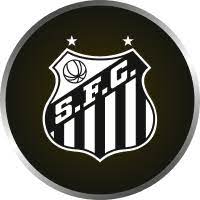 The native token of the Santos FC club is SANTOS. The total supply of SANTOS is 30 Million & 15% of the total maximum Supply (4.5 Million) is in circulation. It has a market capitalization of $72 million. 
Competition Analysis:
Santos FC token vs Chiliz: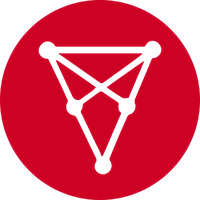 Santos FC fan token is a token exclusively built for the fans and supporters of Santos FC club, which is based in Brazil. 
But Chiliz enables sports clubs to launch their crypto and earn some revenue. Significant partners have issued fan tokens using Chiliz, including massive football clubs like Juventus F.C., FC Barcelona & Paris Saint Germain, etc.
Team, Community, and Media:
Three local sportsmen founded the Brazilian football club Santos in 1912: Francisco Raymundo Marques, Argemiro de Souza Junior, and Mário Ferraz de Campos.
The club has given football stars like Pelé, Neymar, and Rodrygo. So there aren't many details available regarding the team that launched and maintains the cryptocurrency project for Santos FC.
Santos FC has 3 million followers on Twitter, 1.9 million followers on Instagram, 1.1 million subscribers on Youtube, and 3.8 million followers on Facebook.
Conclusion:
Santos FC club smartly figured out a way to increase revenue at the time the world was facing the Covid-19 crisis. Santos FC token has also helped fans to get a chance to support their favourite team and donate some amount as well. Santos has been adding more things into its ecosystem like Ecommerce, SantosTv for live broadcasting of matches, membership of the club, etc. Boys of the Village Soccer Schools has been an initiative launched by them to train children to become footballers and contribute towards the well-being of society.
Pros:
1) A Santos FC fan can support their favourite teams.
2) Holders of SANTOS get exclusive benefits like meetups with players, and buy NFTs and merchandise products.
Cons:
1) There are no details available regarding the development team of this project.
2) It is a closed ecosystem that only consists of Santos FC club which might limit its potential.