Overview:
Ravencoin is a digital peer-to-peer open-source blockchain network. It aims to perform one function efficiently, that is transfer of assets from one user to another.
The CMP of Ravencoin on 9th September 2022 is $0.03606.
What is Ravencoin?
Ravencoin is a blockchain network to incentivize a network of computers to operate a platform for allowing users to create a new class of crypto assets.
This protocol is designed to represent real-world assets like collectibles, gold, event tickets, etc for creating & transferring the tokens to third party users.
Anyone can create & issue tokens on Ravencoin network & they can use these tokens as means of transfer.
How does it Works?
Ravencoin has been created as an open-source fork of Bitcoin which means the team of Ravencoin just copied & made some changes in Bitcoin's code by adding new features for different purposes.
It works on Proof of Work mechanism rather than on Proof of Stake mechanism. In Proof of Work mechanism, miners compete using their computers to solve mathematical puzzles which get progressively harder.
Assets are tokens that can be issued by users of the Ravencoin network without the need to be mined. These assets & tokens exists on Ravencoin blockchain that are transferable to any Ravencoin address.
For creating a new crypto asset, a user has to burn (or destroy) a small amount of RVN coins & give a unique name to the token. The issuer can determine the quantity of tokens issued, the number of decimal places, & if more tokens should be issued or not.
How is it Unique?
A token issuer can just send the rewards to the token holders. It's similar like the companies send the dividends to the share holders.
For example, If Rakesh wants to start his Cake business & he creates token RAKESHCAKE to raise funds. His Family & friends can get the tokens in exchange. So after few months Rakesh's Cake business is doing well & has generated profits. So to give some rewards Rakesh can just send some dividend in the form of RVN to RAKESHCAKE token holders.
Ravencoin uses KAWPOW algorithm that promotes decentralization. So for mining Bitcoin few node operators uses special computers that have high computing power for mining Bitcoin.
But Ravencoin can be mined by a normal computer. This has increased accessibility which can create many nodes for Ravencoin.
Tokenomics:
The native token of the Ravencoin network is RVN. It has a circulating supply of 10.47 billion RVN tokens & maximum supply of 21 billion RVN tokens. RVN is a deflationary asset. It has a market capitalization of $467 million. Currently, the CoinMarketCap ranking of the RVN token is #80.
For controlling the rate of monetary inflation (or rather deflation), every 2,100,000 blocks (approx in every 4 years) the amount of coins is cut in half. After 11th Jan 2022, Ravencoin miners will get 2500 RVN per block instead of 5000 RVN they were getting.
Competition Analysis:
Ravencoin vs Bitcoin: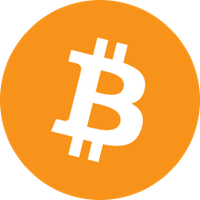 Ravencoin uses Proof of Work mechanism, but a miner doesn't require a special hardwares for mining Ravencoin. A normal computer can also become a node in Ravencoin network.
A node operator can get 5000 RVN as reward for mining Ravencoin. Ravencoin's block time is 1 minute where as Bitcoin's block time is 10 minutes.
Bitcoin also uses Proof of Work mechanism, but the node operators have high computing power & requires more energy to mine Bitcoin. The Bitcoin has maximum supply capped at 21 million BTC & Ravencoin has maximum supply cap of 21 billion RVN.
Team, Media & Community:
Bruce Fenton, Tron Black and Joel Weight launched the Ravencoin network on 3rd Jan 2018 & it was announced on 31st October 2017.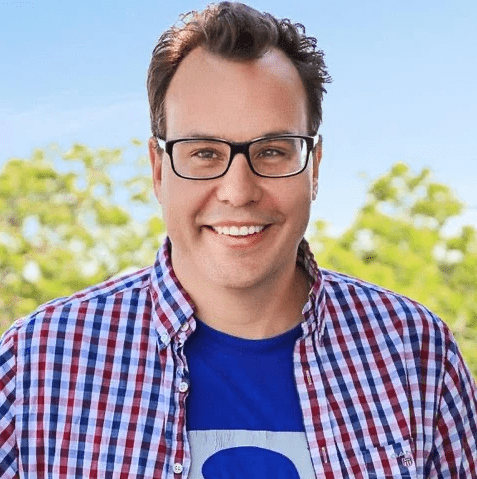 Bruce Fenton was a board member and an executive director of the Bitcoin Foundation from 2015 to 2018. Before this field, he had a solid career in investment banking as the VP of Morgan Stanley in the 90s & a MD of Atlantis Consulting for 13 years. Currently, he is a managing director of Chainstone Labs, a stealth fintech startup.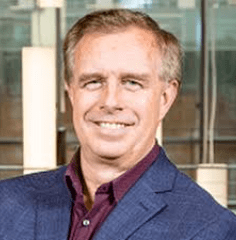 Tron Black is a principal software developer has more than 30 years of experience. He has been working in crypto since 2013 on several ventures including CoinCPA, Verified Wallet, and t0. He is currently working with Medici Ventures, a subsidiary of Overstock.com that focuses on blockchain technology applications.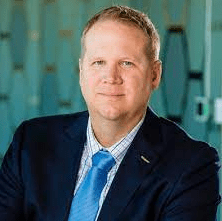 Joel Weight is the CTO at Overstock.com, a well known online retailer. Previously, he has worked with Medici Ventures as COO & CTO.
Ravencoin has 90.2k followers on Twitter, 64k members on Reddit, 13k members on Telegram.
Conclusion:
It's been more than a decade Bitcoin network was launched & there was a need for more innovation. So Ravencoin network has focused on increasing efficiency but decreasing the block time to one-tenth of Bitcoin & it has tried to make the network more decentralized than the other networks that exist on Proof of Work mechanism. Ravencoin will be adding features such as messaging, and voting, more details are yet to be known about how it will work. Ravencoin has the ability to serve as a starting point for any second-layer solutions, experiments, business concepts, or initiatives that could benefit from a Bitcoin-based code.
Pros:
1) It is more decentralized than the popular networks using Proof of Work mechanism.
2) A user can create & transfer tokens of real-world assets.
3) For mining the RVN tokens, a normal computer can also become node of the Ravencoin network which increases participation of everyone.
Cons:
1) Around 46.7% of the nodes are operated by 2 miners that doesn't make the Ravencoin fully decentralized network.
2) The founders of Ravencoin does not own any stake like founders of Ripple and Ethereum who own some stake in their network.
3) There isn't a well established team of Ravencoin.