Quant is a decentralized interoperable blockchain network.
The CMP of $QNT on 21st Oct is $170.80.
The Problem Statement:
There are over 10,000 cryptocurrencies and they have been introduced on various blockchain networks since the creation of Bitcoin. Even if blockchain technology has come a long way since the first one, there are still a lot of problems that affect it today. 
The lack of interoperability between blockchains is regularly brought up.
The operating system of these blockchain networks is challenging to deal with due to its complex nature and this is not accelerating the progress in this area. 
Developers who create the software architecture and companies using blockchains are both concerned about this.
So let us understand how Quant is trying to solve this problem.
What is Quant?
Quant integrates several blockchains with enterprise applications without the need for new infrastructure. It is a plug-and-play solution.
Any blockchain-based project can access any other blockchains through Overledger, which was created to serve as a gateway. It also functions to link one application to other applications within the Ethereum blockchain ecosystem. 
Quant Network enables the development of multi-chain applications, which let decentralised applications run concurrently on several blockchains.
Interoperability across numerous blockchains is made possible through Overledger.
How does it work?
The Overledger Network and Overledger OS make up the Quant network.
Users can build and access multi-chain apps using the patented technology known as the Overledger OS, which is not open source. 
Developers and businesses that use the Quant Network make up the Overledger Network. They pay a yearly licencing fee to use the technology here. On the Overledger Network Marketplace, users may also sell the mApps and data they have produced.
How is it Unique?
Quant makes use of the Ethereum ecosystem's security and interoperability. Ethereum's blockchain has a wider range of applications than the Bitcoin blockchain, which is more concerned with giving users a mechanism to transfer money. 
Quant offers various services, including DEXs, DeFi, and blockchain games. 
dApps can interact with each other at different levels thanks to Quant's several layers. In addition to an application for exchanging identical messages connected to other apps, Quant features many layers for transactions, messaging, filtering, and ordering.
Tokenomics: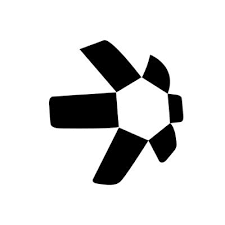 The native token of the Quant network is $QNT. The total maximum supply of QNT is 14.6 million. Currently, around 12 million(83%) QNT tokens are in circulation. It has a market capitalization of $2 billion. The current ranking of QNT tokens on CoinMarketCap is #30. 
Competition Analysis:
There are no networks in close competition as the Quant Network provides a niche service & it is the only network working for interoperability across different blockchain networks. 
Team, Media and Community:
Gilbert Verdian, one of the founders of the Quant network. Verdian has been the CISO of Vocalink, a Mastercard card company, the CIO of NSW Ambulance, the CISO of eHealth NSW, and the security lead of the Ministry of Justice, UK.
Dr Paolo Tasca is also a co-founder of Quant network and he is an entrepreneur, who has served as the special advisor on blockchain technologies for the EU Parliament, the UN and many central banks worldwide.
It has 107.8k followers on Twitter, 13.4k followers on Instagram and it has 14.9k members on Reddit.
Conclusion:
Quant is almost a monopoly in this space and it has been able to achieve immense success in just a short time as today it is ranked 30th according to market capitalisation by CoinMarketCap. Quant network has been enabling developers to build and access multichain dApps. There are many distinct use cases for the Quant network, including logistics solutions, the payments sector, and financial markets.
Pros:
1) Quant users can connect to any kind of digital ledger system.
2) There is no requirement for a user to have prior knowledge of cryptography or programming.
Cons:
1) As many centralized exchanges deal in interoperability space, and as they have your private keys, there's a risk of theft.
2) Quant has been doing well till now, but there's uncertainty and doubt whether it will be able to work well with traditional finance.