PancakeSwap is a decentralized finance (DeFi) application.
The CMP of PancakeSwap on 23rd September is $4.48.
The Problem statement:
Today finance is controlled by few centralized authorities. So many times there are limitations and they own the data of people, which is easy to manipulate.
So the original idea of DeFi and DEX is to decentralize world finances. People wanted a system where there is no need for centralized exchanges.
Uniswap and SushiSwap did emerge as the market leaders but most of the DApps were developed on the Ethereum blockchain. 
This overdependence on the Ethereum network created challenges such as slow transaction speed and high gas fees.
So let us understand what PancakeSwap is and how it solves this problem.
What is PancakeSwap?
There's an explosion of decentralized finance (DeFi) after the Covid-19 pandemic as inflation is on the rise. So people are increasingly adopting new financial iterations that revolve around autonomy, speed, and inclusion as traditional financial systems are lacking it.
PancakeSwap is an Automated Market Maker (AMM),and a decentralized exchange(DEX). 
Automated Market Makers are part of decentralized exchanges (DEXs), which were created to eliminate the need for any middlemen in the trade of crypto assets.
PancakeSwap is built on the BNB Chain (previously it was built on BSC and Binance Chain) instead of the Ethereum network. It helps its users to swap BEP-20 standard tokens easily.
The BEP20 standard is essentially a checklist of functions new tokens must be able to perform in order to be compatible with the broader Binance ecosystem of dapps, wallets, and other services.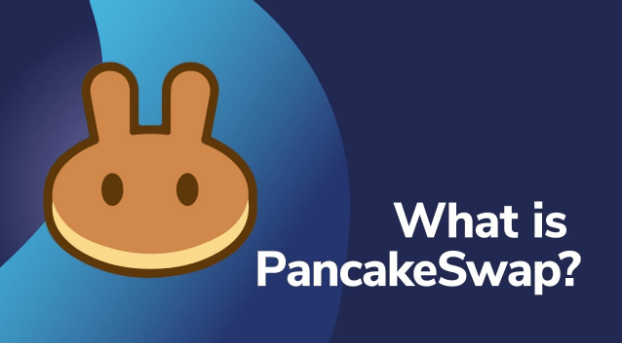 How does it work?
PancakeSwap is an exchange, but a decentralized one, so the most basic function it does is to help to trade BEP-20 tokens. 
If someone wants to trade on PancakeSwap rather than finding an order match, there is a liquidity pool (A smart contract where tokens are locked for the purpose of providing liquidity). 
Other people can deposit their funds in the liquidity pools. In return, they receive an LP (liquidity provider) token. They also receive a fee for making their assets available for lending.
On the other side, people who want to use this liquidity pool, pay a fee to the DeFi platform. The fee is later distributed among people who have contributed to the pool. 
Out of this pool, a nominal amount is kept in the PancakeSwap treasury to maintain the platform.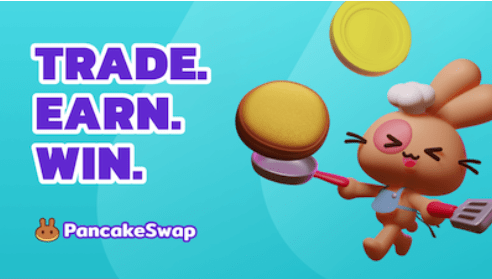 How is it Unique?
There are many ways one can earn with PancakeSwap.
Trading:
PancakeSwap supports trading in BEP-20 tokens. LP(Liquidity Pool) tokens will be given to liquidity providers that will help in trading other BEP tokens and it is similar to crypto trading.
Farming:
One of the best ways to earn profits on PancakeSwap is yield farming, and it can provide users with huge returns. It's a good source of passive income for many users.
A user can stake their tokens which is done by depositing Liquidity Provider tokens and in return they are rewarded by the protocol with CAKE tokens. This is known as farming.
Staking:
Not everyone can trade LP tokens and earn a profit. For many users, staking is the best option. With PancakeSwap, you can stake CAKE coins in the SYRUP pools to earn even more rewards.
Staking cryptocurrencies is a process that involves committing your crypto assets to support a blockchain network and confirm transactions.
Staking is similar to farming, but in staking, the investment is locked for a fixed time.
NFTs:
The full form of NFT is Non-fungible tokens. PancakeSwap enables users to win special NFTs, these NFTs can be used for trading and staking. However, some people might prefer to simply collect these NFTs. Binance has built a specific protocol that helps to generate NFTs in a far easier manner than before.
Lottery:
PancakeSwap also provides another way of earning money. The platform runs four lotteries a day, and each lottery session runs for six hours. A user is required to buy a ticket with the CAKE token for participating in the lottery draw. If a user wins, then one can even get an NFT as a reward.
Tokenomics:
The native token of the PancakeSwap is CAKE. It has a circulating supply of 143 million CAKE tokens and maximum supply of 750 million CAKE tokens. It has a market capitalization of $641 million. Currently, the CoinMarketCap ranking of the CAKE token is #62.
Competition Analysis:
PancakeSwap vs Uniswap:

Both PancakeSwap and Uniswap are decentralized exchanges and have great features but exist on different chains.
PancakeSwap has been the better choice for users who are on the BNB Chain and for those who own BEP-20 tokens. 
Uniswap is better for those users who want to keep using the Ethereum blockchain or EVM-compatible chains.
As Uniswap provides access to multiple EVM chains like Polygon, Arbitrum, Optimism, and Ethereum, it has now managed to have twice the liquidity of PancakeSwap. 
Team, Community, and Media:
PancakeSwap was started by a team of anonymous developers in September 2020. Many studies have also revealed that it was started by former Binance employees. But the information isn't available publicly about the founders or developers of PancakeSwap.
PancakeSwap has 42.3k followers on Instagram, 85k members on Reddit, 19k members on Discord, 75k members on Telegram, and 1.6 million followers on Twitter.
Conclusion:
PancakeSwap is the largest AMM project on the BNB Chain, and it has some unique characteristics. It has built many ways for the users to earn profits and has achieved tremendous success in just 2 years from its launch. It has been a very efficient platform where it is easy to use and has low transaction fees. PancakeSwap is working on the Voting system and Open NFT platform, more details about it are yet to be revealed. Ethereum may have begun the DeFi movement, but projects like PancakeSwap indicate that the wave of innovation will extend to other chains. PancakeSwap is likely to enjoy tremendous popularity in this sector due to its unparallel trading service.
Pros: 
1 PancakeSwap is a very fast network & traders don't lose out on any trade because of performance.
2) It is audited by Certik which brings a sense of safety.
3) Ethereum network can have transaction fees as high as $20 but PancakeSwap has an average transaction fee of around $0.08.
Cons:
1) There is no information available about the developers of PancakeSwap.
2) It is Built on the BNB Chain, so many users aren't using  PancakeSwap because projects like Uniswap also provide access to multiple EVM chains.