Nano is an efficient blockchain network.
The CMP of XNO on 16th December 2022 is $0.7494.
The Problem Statement:
The global banking system has been completely threatened by Bitcoin. We started to notice a gradual transition away from government-backed currency toward modern cryptographic payment systems working in a secure and trustless manner after it hit mainstream markets in 2009.
But why isn't Bitcoin used frequently?
Due to high fees on its network and a significant increase in transaction delay, Bitcoin's scalability is constrained. Its use of a proof-of-work (PoW) consensus process, which depends on miners employing energy-intensive equipment to confirm transactions, presents the biggest hurdle in scalability.
The environment is being damaged by Bitcoin mining. There's a need for a viable substitute for Bitcoin that is more environmentally friendly.
Someone is trying to solve these issues. Let's understand it.
What is Nano?
Nano is a fast, energy-efficient blockchain network that was created to make Zero-fee, safe, and trustless money transfers possible.
By the name of RaiBlocks and with the ticker symbol XRB, Colin LeMahieu, a software programmer, developed Nano currency in 2014. 
The project did, however, change its name to Nano (NANO) in 2018 and its token name from NANO to XNO in 2021.
How is it Unique?
Nano uses a system called Open Representative Voting (ORV). Owners of nano choose the representative nodes that cast votes for each transaction. Each node inside the network can independently cement transactions.
ORV achieves finality time significantly faster than Bitcoin since it allows for each transaction processing, usually in less than a second. 
Cryptocurrency mining, which is energy-intensive on typical PoW blockchains, is not necessary for ORV consensus and this makes Nano eco-friendly.
Tokenomics: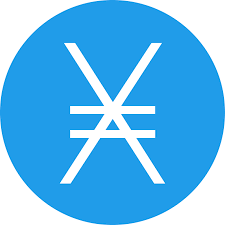 The native token of the Nano is XNO. The total supply of XNO is 133 Million & ~100% of the total maximum Supply(133 Million) is in circulation. It has a market capitalization of $99 Million. The current Coinmarketcap ranking of the Nano is #173.
Competition Analysis:
Nano vs Bitcoin: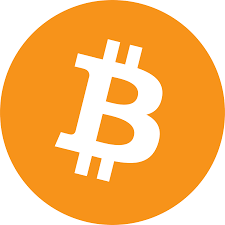 Nano compared to Bitcoin is faster, and more affordable to use for transactions.
Bitcoin works on the Proof of Work mechanism, where miners compete to solve a puzzle to get a reward, it consumes a lot of electricity and only a few big players can participate in Bitcoin mining. 
Nano uses a system called Open Representative Voting (ORV) where its token holders choose a representative that can validate the transactions. Due to this, transactions in Nano are affordable and don't harm the environment.
Team, Community, and Media:
Colin LeMahieu, a highly skilled software developer and engineer with years of experience working for well-known tech firms like Dell, AMD, and Qualcomm, developed Nano.
More than a dozen more people work with Nano Foundation, including the current director George Coxon, a degree in evolutionary anthropology and is a seasoned account executive.
Conclusion:
Nano has been trying to solve fundamental problems like scalability and high transaction fees that even some of the large projects failed to solve. Nano has built an ecosystem where one can perform transactions quickly and affordably. Additionally, Nano provides easy integrations with NANO payments, enabling businesses to receive payments in cryptocurrencies instantly and free from validation bottlenecks. This system gives Nano the opportunity to become a mainstream payment option.
Pros:
1) There are no transaction fees.
2) Nano has high transaction speed and it reaches finality time less than one second.
Cons: 
1) Nano's adoption is slow.
2) It doesn't support smart contracts or dApps.