Overview:
Moonbeam is an Ethereum-compatible smart contract platform on Polkadot. Moonbeam's unique Ethereum capabilities offer the most user-friendly development environment and the most comprehensive set of developer integrations for Ethereum-based projects looking to expand to Polkadot.
The CMP of GLMR on 27th May is $1.24
What is Polkadot and parachains?
The world of Layer-1 platforms such as Ethereum, Cardano, Solana has been expanding every day. However, the problem with each of these platforms is that they are siloed or isolated. This is THE problem that Polkadot solves. It is a blockchain-focused on interoperability and connects other blockchains together on its Layer 0 blockchain.
Polkadot's PoS blockchain serves as the main tree while the other blockchains (or parachains) are the tree trunks. Polkadot architecture is made up of around 100 parachains that can have their own set of rules and use cases and they are linked and secured by Polkadot's blockchain (or relay chain).
This can be explained with an example. Different parachains are like different departments in a company. They do their respective work and sync up together at the end of the month. This adaptability solves the scalability, security, and interoperability issues that have hindered blockchain development thus far.
What is Moonbeam?
Moonbeam is a parachain that aims to bridge the gap between the Ethereum and Polkadot. Moonbeam capitalizes on the Polkadot network's potential and claims to provide a platform for developers to migrate their DApps from Ethereum to Polkadot.
To migrate to the Polkadot infrastructure, developers may not need to modify their code. Moonbeam promises to support a wide range of blockchain-powered smart contract languages, including Solidity and Vyper. Tools such as MetaMask, which exist on the Ethereum blockchain, are also available on Moonbeam.
Moonbeam's native token is GLMR which has a total supply of 1B tokens, out of which 273M (27%)  tokens are in supply.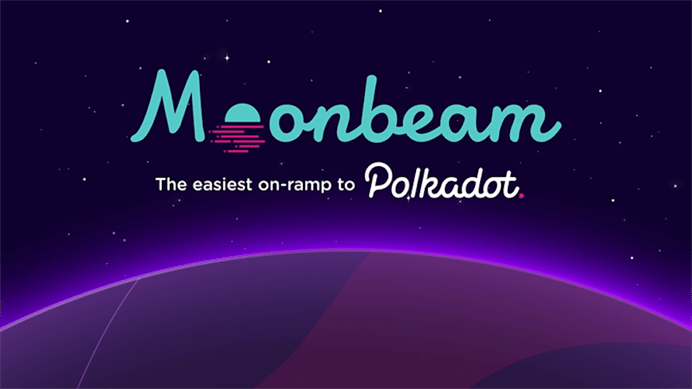 How does it solve the problem?
Existing smart contract platforms are intended to support users and assets on a single, particular chain. Moonbeam enables developers to migrate existing workloads and logic to Moonbeam and extend the reach of their apps to new users and assets on other chains by enabling cross-chain smart contract capability.
Blockchain developers are a small community in their industry. They are however quite essential for a blockchain's success and this is because even if there is a blockchain that is scalable, has less gas fees, and is user-friendly, there won't be any value attached to it if there are no developers building on top of it. Most of the developer community started with solidity (Ethereum). To build on a new chain, developers would have to learn a new programming language which is a barrier. Ethereum Virtual Machine (EVM) was the clever solution to siphon of adoption from Ethereum.
Developers utilizing Solidity or Vyper-based smart contracts may go "multi-chain" and expand their impact into the Polkadot ecosystem. Developers may use Moonbeam to transfer current Ethereum DApps to Polkadot or construct new permissionless decentralized apps (dApps) using familiar Ethereum development tools. When front-end dApps are migrated between chains, Moonbeam's tools ensure that there is minimum modification.
By utilizing Moonbeam, Ethereum developers (the largest market of existing blockchain developers) would be able to avoid the scalability difficulties caused by the Ethereum network.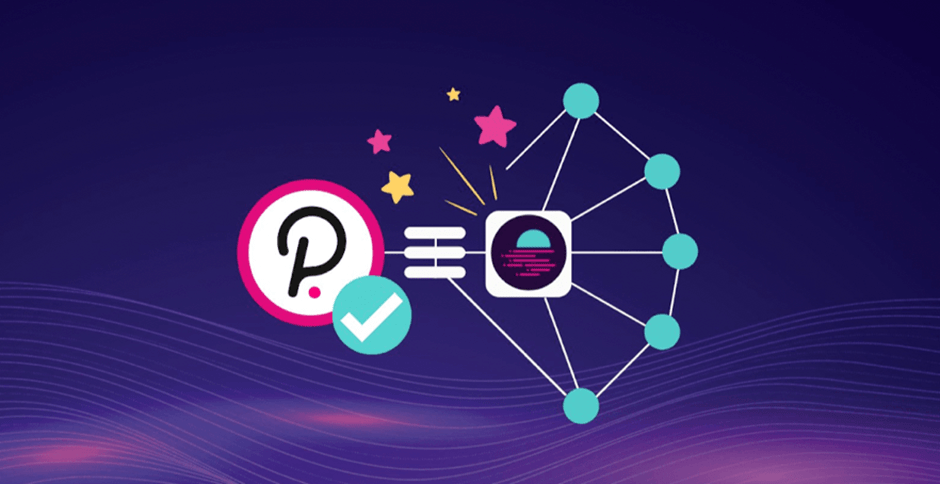 Tokenomics

Moonbeam's native token is GLMR. The total supply of Glimmer tokens was one billion when the Moonbeam network began. It was completely launched on Polkadot in January 2022.
Glimmer Token (GLMR) aims for a 5% yearly inflation rate with an infinite token cap. A 5% inflation rate pays for the Polkadot parachain slot on a continuing basis and rewards network participants. The parachain bond (it's a lease contract to be a parachain on the polkadot ecosystem) reserve is funded with 1.5% of the 5% inflation rate.
Moonbeam also incorporates deflationary characteristics of the Glimmer Token (GLMR). Users or developers who execute smart contracts to complete a transaction must pay a charge to cover the computational gas required by the nodes to complete the request, as well as a tiny platform fee. This price is then divided equally between the two procedures. 80% of the GLMR tokens collected as commissions are burnt. Because the GLMR token has an unlimited supply, this serves as a deflationary factor that increases scarcity. If the quantity of tokens burned surpasses the yearly inflation rate of 5%, GLMR will become a deflationary asset just like Ethereum (EIP 1559).
Furthermore, the presence of the GLMR token grants the owners the ability to administer and access the network's voting processes. Significant portions of the network were also reserved for the Take Flight community token event (10%), the 2021 Moonbeam crowdloan (15%), and future parachain bond funding (3%).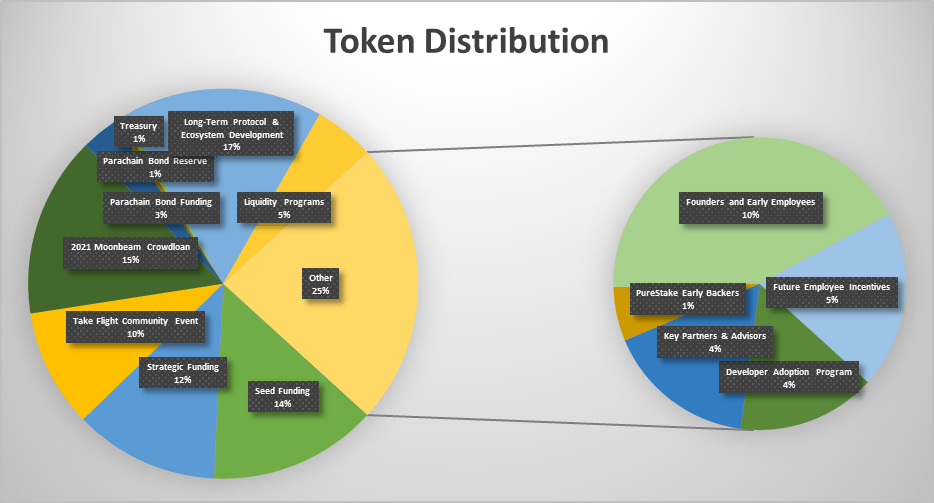 Competition Analysis
Moonbeam faces many competitors, most notably the other parachains operating on the Polkadot network. Of the 100 slots on the Polkadot relay chain, Moonbeam competes with Acala and Astar. While these parachains offer different functionality, some features overlap with Moonbeam.
Acala is an all-in-one decentralized finance network offering a blockchain platform secured by Polkadot.
Astar Network is a dApp hub on Polkadot that supports Ethereum, WebAssembly, and layer 2 solutions like ZK Rollups.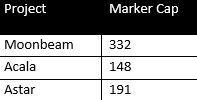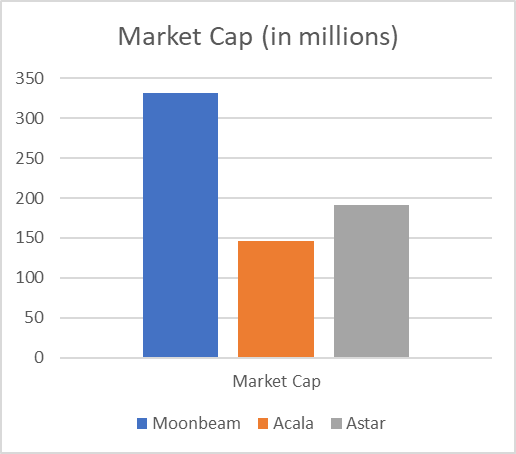 Team, Media & Community strength

The Moonbeam Network was founded by Derek Yoo, the CEO of PureStake,  a platform that provides secure and reliable public blockchain infrastructure to blockchain app developers, projects, and enterprises.

Stefan Mehlhorn, a specialist in early-stage company management and operation, serves as the chief operations officer of both Moonbeam and PureStake. Stefan previously worked with Samsung Pay, Candibell Inc., LoopPay, Permessa, Thinking Phone Network among others.

Tim Baldwin is the VP of Engineering at Moonbeam. Tim brings 20 years of engineering experience as a leader of application development and DevOps teams that are focused on building and supporting as-a-service offerings. Prior to PureStake, Tim was the VP of Engineering at Computer Services Inc.
They have over 253.1K followers on Twitter in over two years. Since the token was launched in January 2022, it saw tremendous growth within weeks which shows that it got a lot of potential. However, the market crash has not been friendly to anyone. But being such a new token It has gotten quite popular.
Conclusion
Moonbeam crypto is a new blockchain-based project that claims to assist developers in redeploying Ethereum-based smart contracts within the Polkadot ecosystem. The GLMR cryptocurrency would be used within the Moonbeam network, and any price movement would be determined by the demand for network services. For the time being, cryptos are in a slump, with most assets trading below their all-time highs.
Pros:-
Ethereum developers can overcome scalability challenges due to the expense and constraints of the Ethereum network.

Polkadot's blockchain enables seamless sharing of workloads on a new layer.
Cons:-