What is the general sentiment for Crypto?
The sentiment towards the cryptocurrency market is in the extreme fear zone. Compared to last week's, the Fear & Greed Index has not changed significantly and currently stands at "23". 
Another data to evaluate the sentiment of the general public would be to look at Spent Output Profit Ratio (SOPR). What is SOPR? In laymen terms, it indicates if people have sold at a profit or if they sold at a loss. An SOPR value above 1 indicates that profit booking dominated loss booking and below 1 indicates that loss booking dominated profit booking. A value of 1 indicates that the coins were sold at their purchase price. Adjusted SOPR filters out transactions that are younger than 1 hour, thus, clearing out noise from the metric.
aSOPR for this week stands at 0.98 which means the coins on average are being sold at loss. Generally, we see that the metric value of 1 acts as resistance during bear market. For strong confirmation of trend reversal the metric  should stay and oscillate above 1. 
 Is Market Gearing Up For Another Capitulation?
Spent Output Age Bands USD metric aggregates the coins spent on-chain into different categories depending on their age in USD value. The metric is generally used to analyze the behaviour of Long-Term and Short Term Holders.
After 3 months of minimal activity, we see the spending of investors who have held their coins for at least  6 months has started increasing. Further continued spike in the metric might lead to capitulation. 
Coin Days Destroyed (CDD) is calculated  as the sum value of the number of days between created and spent multiplied by the UTxO amount.
When the metric value increases this indicates that long-term coins are moving in great amounts which might lead to huge volatility in prices or signal trend reveral. On the contrary, when the metric value decreases this indicates long-term holders are moving their coins in less amount.
Currently, the metric is at three month high which indicates that the amount of coin age that is being spent in the system has started increasing and thus, increasing the probability of another capitulation.
Puell Multiple captures the aggregate profitability of Bitcoin mining industry. It is calculated by dividing miner's current income (USD) to the annual average income. 
• Puell Multiple > 4: Profitability is high which increases miner's incentive to sell
• Puell Multiple < 0.5: High income stress which can lead to capitulation 
Currently, the metric stands at a value of 0.53. The important metric to observe in the present scenario is hash rate. If hash rate increases operational cost of miners also increases. Since, miners are already at high income stress , increase in operational cost will lead to sell off by miners and further drop in price.
Overall Market Performance
Dow Jones
Dow Jones Industrial Average gained by a good 5% in the previous week. The daily trend for Dow Jones has formed a megaphone down pattern. The next resistance is expected at 33,800 and next support is expected at 30,000 levels.
Gold
Gold Futures remained fairly neutral in the last week. The daily trend for Gold has formed a descending triangle pattern. The next support is expected at $1,620
Bitcoin
Bitcoin gained marginally during the previous week, closing 1.6% higher. The 2-hourly trend for BTC is on traversing within an ascending channel pattern. The next resistance is expected at $32.3K and key support is expected at $17.9K 
ETHEREUM
Ethereum gained almost 3% against Bitcoin, in the week gone by. The weekly trend for ETH-BTC is moving within an ascending triangle pattern, on the verge of a breakout. The next resistance is expected at 0.088 and next support is expected at 0.066.
Highlights of the week:

The social network's users have opened over 2.5 million crypto wallets on the platform since Reddit released its NFT marketplace in July while biggest NFT marketplace, OpenSea has only 2.3 million active wallets.

Finance Minister Nirmala Sitharaman had informed earlier that there's a need to collaborate with other countries to create a framework or SOP so that globally, countries can have a technology-driven regulatory framework.

Ripple is testing a way for developers to deploy smart contracts made for the larger and more popular Ethereum on its XRP Ledger (XRPL) blockchain with little effort.
Our Pick of the Week: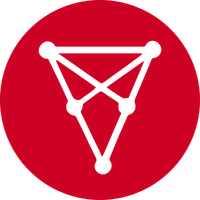 Chiliz (CHZ)
We expect a gain of 10% from the Buy Price of 0.1818 USDT and outperform BTC in the coming week.