What is the general sentiment for Crypto?
The sentiment towards the cryptocurrency market is in the fear zone. Compared to last week's, the Fear & Greed Index has changed from "26" to "27". 
SOPR
Another data to evaluate the sentiment of the general public would be to look at Spent Output Profit Ratio (SOPR). What is SOPR? In layman terms, it indicates if people have sold their BTC at a profit or if they sold at a loss. An SOPR value above 1 indicates that profit booking dominated loss booking and below 1 indicates that loss booking dominated profit booking. A value of 1 indicates that the coins were sold at their purchase price. Adjusted SOPR filters out transactions that are younger than 1 hour, thus, clearing out noise from the metric.
aSOPR for this week stands at 0.96 which means the coins on average are being sold near their purchase price 
Is This The End of the Bear Market?
CVDD & Balanced Price
CVDD stands for Cumulative Value Coin Days Destroyed. When coins are sent between wallets, the transaction has:
That value is Coin Days Destroyed (CDD).
CVDD tracks the cumulative sum of this value-time destruction as coins move from old hands into new hands as a ratio of the market age. It is then multiplied by 6 million, which is a somewhat arbitrary number as it is not linked to any relevant Bitcoin data.
BALANCED PRICE is an on-chain indicator used for Bitcoin price prediction at the bear market lows. This means that it is trying to identify the lowest price that Bitcoin may drop to in the future. It uses inputs that we have already explained in the sections above. It is calculated by subtracting Transferred Price from Realized Price.
Historically whenever Balanced price crossed down CVDD, bottom formation was seen. We are expecting Bitcoin to bottom as the same pattern has formed on the chart.
REALIZED PRICE
Realized price is defined as the average cost of acquisition based on every coin moved on-chain. In all the previous bear markets we see that the price trades below the realized price which indicates on average the coins held during this period have higher cost of acquisition than the current market price.   Realized prices act as psychological support areas during bear markets.
The current price of Bitcoin is trading below the realized price of Bitcoin of 20,043 USD. For bull market confirmation, the market price of Bitcoin should be above realized price. 
MVRV, Z-SCORE
The MVRV, Z-score has historically been very effective in identifying periods where market value is moving unusually high above realized value. These periods are highlighted by the z-score (red line) entering the pink box and indicating the top of market cycles. It has been able to pick the market high of each cycle within two weeks.
It also shows when market value is far below realized value, highlighted by z-score entering the green box. Buying Bitcoin during these periods has historically produced outsized returns.
Currently, the metric stands at 0.85 in the green box, which means that the market is undervalued and buying BTCin green box produced outsized returns in past 
Overall Market Performance
Dow Jones
The Dow Jones Industrial Average corrected by nearly 2% in the last week. The next resistance is expected at 37,000 and immediate support is expected at 33,150 levels.
Gold
Gold Futures formed Inverted head and shoulder pattern, trend reversal is expected. The next resistance is expected at $1,820 and immediate support is expected at $1718
Bitcoin
Bitcoin is trading at the support and RSI divergence can be seen which is a sign of  trend reversal. BTC is expected to bounce back, next resistance is expected at $21,500 and support at $15,500
ETHEREUM
ETH/BTC is consolidating within a triangle pattern. The next resistance is expected at 0.080 and next support is expected at 0.065.
Highlights of the week: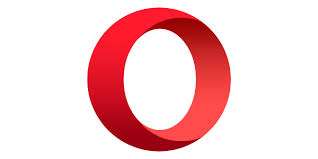 Users of Opera crypto Browser will be able to access a feature that lets them drag and drop media files into the browser, which writes a smart contract and uploads the file into a blockchain, turning the files into NFTs.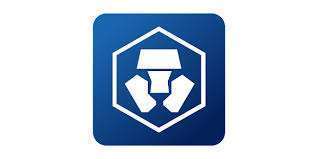 Crypto.com's CRO token had gained value on Monday on the news that the exchange is teaming up with Coca-Cola to launch a series of NFTs celebrating the 2022 FIFA World Cup in Qatar. CRO token climbed as much as 10% after the press release.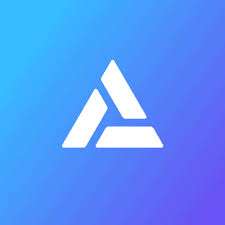 Web3 developer platform Alchemy is rolling out a decentralized application store. The marketplace aims to streamline access to decentralized applications for users and developers.