Loopring is an open protocol designed for the building of decentralized crypto exchanges.
The CMP of LRC on 23rd December 2022 is $0.202.
The Problem Statement:
The majority of crypto trading takes place on centralized exchanges, which are commercial platforms run by private businesses and used to hold user funds and match buy and sell orders.
There's a risk of Fraud as the funds are in the Custody of the Exchange. 
But even decentralized exchanges can have flaws as some decentralized exchanges might lack liquidity. So to solve the problem between centralized and decentralized exchanges, someone is working on it. Let's understand it.
What is Loopring?
Loopring aims to create a hybrid product that combines the greatest features of both centralized and decentralized exchanges by combining centralized order matching with decentralized on-blockchain order settlement.
Loopring is a layer-2 protocol that is built upon the Ethereum blockchain and was launched in 2019. 
The main idea of Loopring is to combine the features of both Centralized and decentralized exchanges and overcome their inefficiencies.
How is it Unique?
Loopring also provides payments. Users can send ETH and ERC20 tokens to any Ethereum address using the same innovative systems. 
The challenge with centralized exchanges is the ability of the exchange to manipulate prices.
They can use users' funds while in custody as the trades are not settled on the blockchain but rather stored in the exchange's internal records.
To solve these issues, a new type of exchange is made where DEX helps users buy and sell orders directly with each other.
Also, they settle trades on a blockchain which removes the custodial and transparency risks associated with keeping funds in custody, and centralized exchanges are more efficient and have liquidity.
Tokenomics: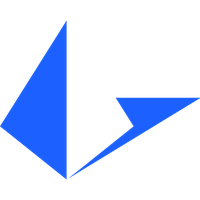 The native token of the Loopring is LRC. The total supply of LRC is 1.37 Billion & ~97% of the total maximum Supply(1.33 Billion) is in circulation. It has a market capitalization of $275 Million. The current Coinmarketcap ranking of the Loopring is #93.
Competition Analysis:
Loopring vs Optimism: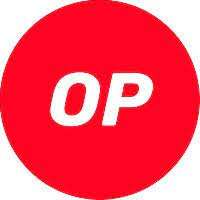 Loopring and Optimism both are Layer-2 blockchain solutions. The entire value of all assets locked inside DeFi protocols is measured by TVL. Every coin deposited in any of the DeFi protocols' lending, staking, or liquidity pools is included in TVL.
The DeFi ecosystem's health can be evaluated using TVL. The higher the TVL, the more faith individuals have in DeFi, as it demonstrates how much value they are willing to lock up in DeFi contracts.
The TVL of Optimism is $1.14 billion and the TVL of Loopring is $82.54 million.
Team, Media, and Community:
Software engineer and businessman Daniel Wang, based in Shanghai, China, is the founder of the Loopring Foundation. Currently. Steve Guo is the CEO of Loopring Foundation.
Wang holds both a master's degree in computer science from Arizona State University and a bachelor's degree in computer science from the University of Science and Technology of China.
He was the lead software engineer at the medical device manufacturer Boston Scientific, and the senior director of engineering of search, recommendation, and ads system at the Chinese e-commerce giant JD.com, as well as a tech lead and senior software engineer at Google, these are just a few of the managerial and executive positions Wang has held before beginning work on Loopring.
Conclusion:
Loopring seeks to make trading assets and making payments on Ethereum faster and cheaper, without sacrificing security. It has been trying to bridge the gap and solve issues both centralized and decentralized exchanges have been facing. With intentions to add support for the Qtum blockchain, Loopring is now operational on the Neo and Ethereum blockchains.
Pros:
1) Combining the best features of both centralized and DEX.
2) It has Low gas fees compared to Ethereum.
Cons:
1) Low adoption.
2) Loopring faces strong competition from other players like Kyber Network and many more.