Internet Computer is a decentralized blockchain network.
The CMP of ICP on 14th Oct is $5.01.
Problem statement:
If one wants to build a decentralized version of mega-applications like Uber, Facebook, etc. Then sadly it isn't possible because it is difficult to receive and transfer data at this scale with the current blockchain infrastructure.
Security is another problem where many companies store their data in cloud servers that are owned by a few centralized organizations.
So let us understand there's someone in the market that is trying to solve these issues.
What is Internet Computer network?
Internet Computer is a decentralized blockchain network and was officially launched by a non-profit DFINITY Foundation in May 2021.
Internet Computer helps in creating and hosting dApps for developers who want to build on a decentralized network.
It has the potential to challenge Amazon, Google, etc the tech giants as these companies provide centralized cloud services and, Internet Computer networks can lead to revolutionizing decentralized applications.
How does it work?
Many blockchain networks rely on Proof of Work, where few miners solve complex puzzles and add blocks to the network.
But the Internet computer network works on Proof of stake in which users with tokens are given a chance of being selected to validate blocks of transactions and in return get rewarded.
The only option a developer had earlier was to create an application on the internet with cloud service providers but the Internet Computer has helped developers create a decentralized version that is running across different nodes.
How is it Unique?
Many cryptocurrencies can take up to 30 minutes for a transaction, like Bitcoin takes around 10 minutes, etc whereas Internet Computer can do transactions in 1 to 2 seconds.
Another benefit is that there is no centralized server that owns the data and the nodes that run the Internet Computer are distributed across the world.
Anyone can create their software and run it on the internet. For example, a developer can create a DeFi application on the Internet Computer Network.
Tokenomics:
The native token of the Internet Computer network is ICP. There is no data publicly available regarding the total maximum supply of ICP. It has both inflationary and deflationary aspects. The inflation starts at 10% and it stabilizes at 5% over the years. The ICP holders are rewarded with new ICP tokens for giving votes, and ICP is also burned after it's used to power transactions and computing processes. Currently, there are around 26.8 million ICP tokens in circulation. It has a market capitalization of $1.3 billion. The current ranking of ICP token on CoinMarketCap is #39. 
Competition Analysis:
Internet Computer vs Ethereum: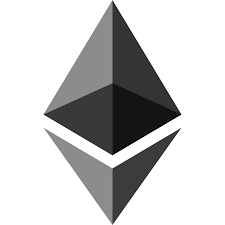 Internet Computers can carry out unlimited Transactions per second(TPS). But Ethereum has a limit of 15 TPS(Although it's been said that post-merge Ethereum has the capability to perform 100,000 TPS, but still Internet Computer has no limits).
Ethereum can have transaction fees of up to $30 and there is a fixed fee for Internet computers which is 0.0001 ICP.
Team, Media and Community:
The Internet Computer was launched by a not-for-profit DFINITY Foundation, an organization based in Zurich, Switzerland.
Jan Camenisch, PhD is the CTO of DFINITY and he is a world-renowned cryptographer and privacy researcher, he has led IBM's Cryptography research department for over 19 years.
Likewise, DFINITY is a large organization that has the world's top cryptographers and over 200 patents.
Conclusion:
Internet computer has paved the way and shown the world that there's an alternative to the current cloud system and it has helped many entrepreneurs and developer build their dApps which will benefit the whole web 3.0 ecosystem. Regarding their future plans, DFINITY will be rolling out a direct integration of Bitcoin where smart contracts on the Internet Computer can hold, send and receive Bitcoin, without the need for a private key, this will be a huge milestone and could be a game changer in the field.
Pros: 
1) It is affordable as decentralized data storage's cost on the Internet Computer is $0.46 per 1 GB / month or $5 per 1 GB / year.
2) There is a strong team behind the Internet computer.
Cons:
1) ICP has seen large downsides in its initial days, so it is extremely volatile.
2) There is uncertainty regarding its decentralization and permissionless transactions.