Overview:
Injective Protocol is a Decentralized exchange (DEX).
The CMP of INJ is $2.76.
What is Injective Protocol?
Injective Protocol is a layer-1 blockchain network that is interoperable for building DeFi applications.
It is a decentralized exchange (DEX) that offers cross-chain margin trading, derivatives, and forex futures trading.
It has built financial infrastructures such as an on-chain decentralized exchange infrastructure and a smart contract layer with CosmWasm.
How does it work?
The Cosmos blockchain is the foundation for the Injective Protocol. The protocol makes use of cross-chain bridges to give traders access to cryptocurrencies on systems like Polkadot and Ethereum.
Injective Protocol does not use the automated market maker (AMM) formula, in contrast to other well-known decentralized exchanges like Uniswap to manage liquidity. 
Instead, Injective Protocol uses the order book model, which has been popular among centralized stock and cryptocurrency exchanges for years. It aspires to do this by combining the efficiency of conventional finance with the openness of decentralized exchanges.
How is it Unique?
With no gas costs, a user can use different dApps that were built on top of the Injective protocol.
The Cosmos SDK was used to develop Injective, which uses a Tendermint-based Proof-of-Stake consensus mechanism to achieve instant transaction finality and maintain super-fast speeds (10,000+ TPS).
Flexible and expressive programming environments driven by Golang and Rust provide an intuitive developer experience.
Tokenomics: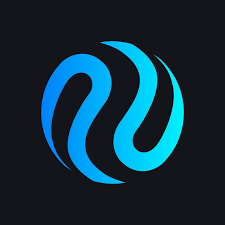 The native token of the Injective Protocol is INJ. The total supply of injective protocol is 100 million & ~73% of the total maximum Supply(73 Million) is in circulation. It has a market capitalization of $203 million. 
The INJ has both aspects of inflation and deflation. The INJ token has inflation of 7% and is set to fall down to 2% over time. But it also has a deflationary mechanism so the total supply may become lower than the initial supply. A weekly buyback and burn mechanism auctions off 60% of all fees from dApps built on Injective, causing the supply of INJ to rapidly decrease over time.
Competition Analysis:
Injective Protocol vs UniSwap: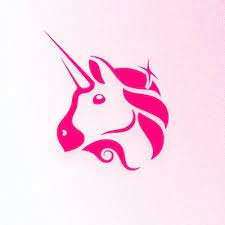 Injective Protocol has very low gas fees and for dApps built on top of the network, the users don't have to pay any fees to access them.
As UniSwap is built on Ethereum so it has very high gas fees.
The injective protocol uses the Proof of Stake mechanism and UniSwap used to work on the Proof of Work mechanism(As for now Ethereum has shifted to Proof of Stake but till now it used to work on the Proof of Work mechanism).
Team, Media, and Community:
Injective Labs has built injective protocol and Eric Chen is the co-founder of Injective Labs. He has worked as a cryptographic researcher and as a trader at prominent companies such as 0x, ChainLink, and Cosmos.
Albert Chon is the Chief Technology Officer of Injective Labs. He graduated with a Bachelor's and Master's degree in computer science from Stanford University and was a software engineer at tech giant Amazon.
Conclusion:
With the purpose of developing a free and more inclusive financial system, the Injective Protocol is leading the way in a new decentralized economy. With the help of a solution developed by Injective, cryptocurrency exchanges may now function as a decentralized platform, providing customers and their community with the much-needed value capture in the exchange market. The exchange model that Injective Protocol is creating could revolutionize the market as we now know it.
Pros:
1) Injective protocol has very low gas fees.
2) It provides cross-chain functionality to its users.
Cons:
1) The Team and the ecosystem developers own a large part of the network which doesn't make it a decentralized project.
2) Although Injective protocol had promised zero gas fees and it charges an exchange fee of 0.1 percent for makers and 0.2 percent for takers.