Filecoin is a decentralized storage network.
The CMP of FIL on 2nd December 2022 is $4.55.
The Problem Statement:
In this digital world, the data is increasing rapidly and people want to store their data somewhere apart from a hard drive or a device.
But buying a hardware device to store more data can be costly. 
So people prefer cloud services, where the service provider offers digital space in a customized manner.
But the problem arises of centralization where few big organizations have their monopoly and data of the users.
What is Filecoin?
Filecoin (FIL) is a decentralized peer-to-peer network that acts as a storage cabinet on the internet.
Filecoin is an open system that is supported by a blockchain that keeps track of the commitments made by users of the network.
According to the project's creators, if enough people use it, it might replace other online data storage options as the fastest and cheapest option.
Furthermore, because it wouldn't rely on a central authority, governments or other entities couldn't censor the exchange of its files.
How is it Unique?
Developers can build cloud file storage services like Dropbox or iCloud on the Filecoin platform. Anyone can sign up for Filecoin and begin storing their data or start making money by making space available for other people.
It's risky to save your documents on another person's computer. To prevent this, Filecoin divides up data in a manner like data shredding. But when requested, it rearranges the data since it understands how it fits together.
Also, it is safer than centralized cloud storage companies because there is no single point of attack. In 2012, Dropbox was hacked and 68 million passwords of the users were leaked on the web..
Tokenomics: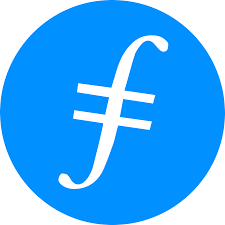 The native token of the Filecoin network is FIL. The circulating supply of FIL is 330 million. The FIL token is inflationary. It has a market capitalization of $1.5 billion. Currently, it has a coinmarketcap rank of #30. 
Competition Analysis:
Filecoin vs Arweave: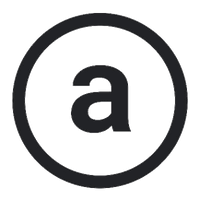 Filecoin is a decentralized peer-to-peer network that acts as a storage cabinet on the internet.
The governance of Filecoin is handled by the community. It was started in 2014 and the network has over 20,000 users.
Arweave is a decentralized storage network that aims to provide a platform for the indefinite storage of data. Arweave also incentivizes the developers from the network fees they earn and the project is backed by investors like Andreessen Horowitz, Union Square Ventures, and Coinbase Ventures.
Team, Media, and Community:
"There's a ton of storage in the world that's not getting used. Think of it like Airbnb. You had people with rooms that weren't being used; Airbnb built a marketplace for them." —Juan Benet
Juan Benet, who also founded the Interplanetary File System, created Filecoin. American computer scientist Benet attended Stanford University for his academic training. 
He joined Y Combinator in the summer of 2014 after establishing Protocol Labs in May with the goal of assisting additional projects in addition to IPFS and Filecoin.
Conclusion:
The worldwide inefficiencies of file storage and retrieval can be greatly reduced with the help of Filecoin. Additionally, it gives the consumer more control because they are less likely to be constrained by agreements with large corporations.
Filecoin is already functioning in the real world thanks to a working mainnet and a comprehensive set of utilities. The adoption of the Filecoin ecosystem within the cryptocurrency community, as well as its ability to draw in new users, will determine its success.
Pros:
1) A decentralized peer-to-peer network
2) Incentivizes the computers that store the data of users.
Cons:
1) Mining of their crypto isn't profitable for everyone.
2) There's no free trial to users for its services, as this may lack user growth.