Overview:
The Ethereum Push Notification Service (EPNS) is a protocol that allows users (Wallet Addresses) to receive notifications.
The CMP of PUSH on 13th May is $0.5913
What is EPNS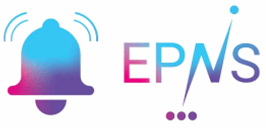 The Ethereum Push Notification Service (EPNS) is a notification protocol that allows users' wallet addresses to receive notifications. This implies that, by using this protocol, any DApp or smart contract, as well as any service, may deliver notifications to users regardless of platform.
EPNS also has a DeFi component that allows users to earn cryptocurrency in exchange for getting notifications. EPNS was born as a concept in January of 2020.
It has a fixed supply of 100M PUSH tokens out of which only 15M (15%) are in circulation.
They have over 5000 application downloads and over 44,000 subscribers.
What is DeFi?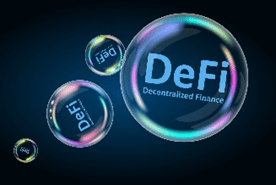 DeFi refers to financial goods and services that are available to anybody on the Ethereum platform. The marketplaces are always open with DeFi, and there is no centralized authority to stop payments or deny you access to anything. Services that were formerly slow and vulnerable to human mistakes are now automated and safer.
What problems does it solve?
Among the many positive aspects of the web3 ecosystem is one major flaw. it currently lacks infrastructure for push notifications. This is the challenge that Ethereum Push Notification Service (EPNS), a local start-up, has set out to tackle.
Today, push notifications are at the heart of the majority of linked ecosystems. This is what lets applications on our iPhones and Android smartphones interact with consumers about discounts, delivery updates, and other actions. It's been around since 2008.
Bank notification services send notifications to users keeping them up to date on their bank activity like transaction notifications, this aspect is not there in the Web3 ecosystem as of now.

How does it solve the problem?
EPNS intends to address this by creating 'channels,' which allow dapps to connect with users by giving them notifications. In essence, the channel will allow a decentralized wallet service to send alerts to users' devices, informing them when the value of their non-fungible token (NFT) or cryptocurrency has changed, and so on.
The EPNS communication is built on the EIP-712 standard, which is an embedded system in the Ethereum protocol. The EIP-712 standard allows wallets to display data in signing prompts in a structured and readable format.
People bidding on their NFTs might get notifications of who is putting a bid on their NFTs just like how eBay sends notifications to its users when they have an item to bid.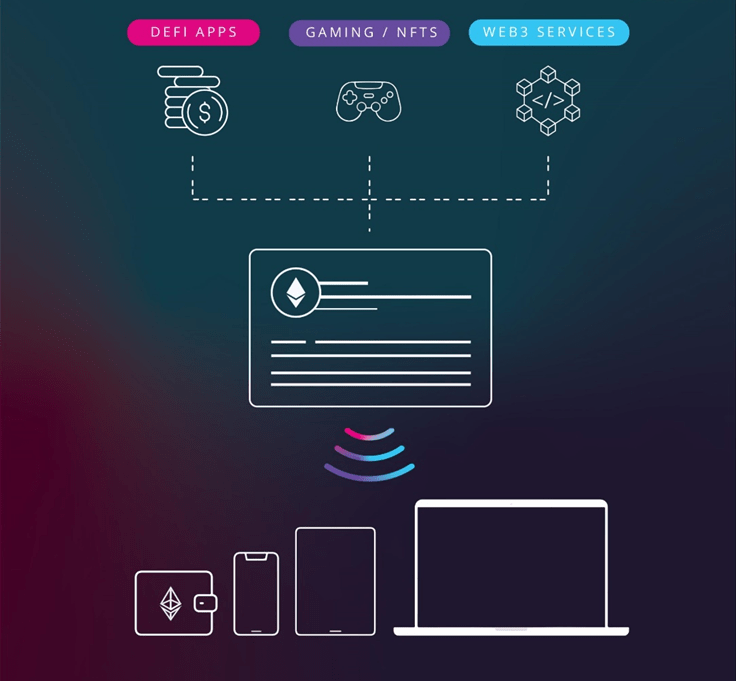 Tokenomics

$PUSH is EPNS' native governance coin. $PUSH gives its owners voting rights over the protocol's essential functions, in addition to network fee money. Micro-fees are collected from service providers for alerts provided over the protocol. Its Mainnet went live on January 11, 2022.
Fees are dispersed in the following proportions: 70% for $PUSH holders and 30% for the ecosystem development pool. The $PUSH governance can vote on charge structures and other issues.
The total quantity of $PUSH tokens will be 100,000,000. The supply is distributed among the community, investors, team, advisers, and foundation.
The high % of community simply means that EPNS is a community-driven initiative with significant benefits for its users.
The price action of this token hasn't been great which can mean that either the founders are dumping the money or the airdrop winners are dumping their tokens.
Out of the 53% in community 5.51% is reserved for LP rewards and staking, 3% is used for strategic investment, 2.58% is allocated for public listings and 1.15% is reserved for gratitude allocations.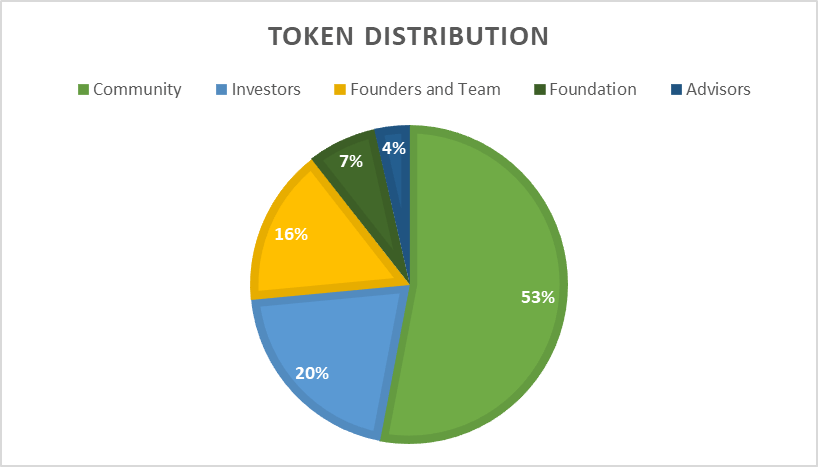 Competition Analysis
Currently, EPNS has no close competition which implies that it has a first-mover advantage in sending notifications in the Web3 ecosystem.
Team, Media & Community strength

Harsh Rajat is the co-founder of Ethereum Push Notification Service. He has had 1 past job as the Co-Founder / CEO at GrabShack.

Richa Joshi is the co-founder of Ethereum Push Notification Service. She was a senior consultant at Deloitte and got her degree from K. J. Somaiya Institute of Engineering and Information Technology.
They have over 109.9K followers on Twitter in over 2 years. It had recently raised around $10M in April, for a project which started 2 years ago and went live just months ago, it has gotten quite a lot of momentum by raising such funds. They have around 40-50 people in their team, most of which are from India. The advisor group of EPNS is one of the greatest for a start-up, they are, Nischal Shetty who is the founder of Wazirx, Sandeep Nailwal founder of Polygon, and Vivek Singh founder of Gitcoin.
Conclusion
EPNS is a relatively new project but it sure seems to have come up with an excellent solution to keep the users up to date, which means it has a lot of potential when the Web3 ecosystem expands.
Pros:-
Using the EPNS protocol, any dApp, service, or smart contract may deliver platform-independent alerts to users (wallet addresses) (mobile, tablet, web, fav. wallets, etc).
Cons:-