Overview:
Cronos is the first blockchain network that interoperates with both the Ethereum and Cosmos ecosystems, supporting DeFi, NFTs, and the metaverse.
The CMP of CRO on 22nd April is $0.4008
What is Cosmos Ecosystem?
Cosmos is a decentralized network of independent yet interoperable blockchains that may freely exchange information and currencies with one another.
Cosmos intends to overcome some of the challenges that existing blockchains have, such as scalability, usability, and governance, by giving developers tools to easily construct separate blockchains for a range of use cases and enabling blockchains in the network to connect with one another.
What is Cronos?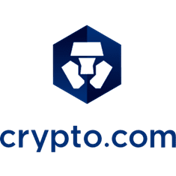 Cronos is the first Ethereum-compatible blockchain network based on the Cosmos SDK, which is an open-source framework for building multi-asset public Proof-of-Stake (PoS) blockchains. Cronos, an open-source and permission-less Layer 1 chain, intends to substantially extend the DeFi, GameFi, and general Web3 user communities by allowing developers to easily move apps and crypto assets from other chains while benefiting from low transaction costs, high throughput, and fast finality, it went live on November 2018.
Cronos Chain is one of the solutions offered by Crypto.com to help speed the worldwide adoption of cryptocurrencies as a method of improving personal control over money, preserving user data, and protecting users' identities. The CRO blockchain is largely responsible for powering the Crypto.com Pay mobile payments app.
Crypto.com has introduced CRO as a token to provide its consumers with additional benefits and discounts through its main credit card product. CRO introduced incentives like decreased trading costs, larger loan rewards, and more as Crypto.com expanded into an ecosystem of crypto solutions.
With its transformation into the primary token of the Crypto.org Chain and Cronos blockchains, CRO began to be utilized as the primary payment mechanism for transactions on this blockchain, while maintaining its list of uses inside the Crypto.com system.
It is currently #19 (based on Mcap) in the cryptocurrency market. Cronos' native token "CRO" has a max supply of 30 billion CROs and currently has 25.26 billion CROs (83%) in circulation.
What problems does Cronos solve?
Security, decentralization, and scalability are three characteristics of the ideal blockchain. However, achieving all three characteristics is extremely difficult and often blockchain achieves only 2 out of the 3 characteristics. If you go for Security and decentralization, you are sacrificing scalability, if you are going for decentralization and scalability then you are sacrificing security and if you are going for security and scalability, you are going to sacrifice decentralization.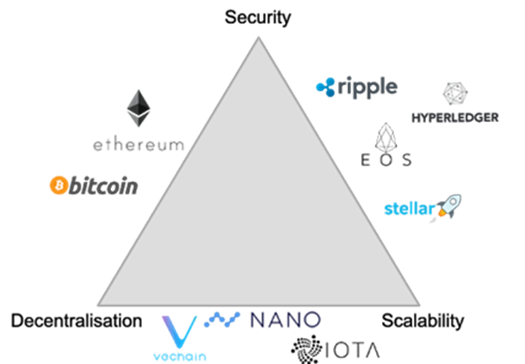 Security: Blockchain is inherently secure, but is not entirely immune to hacking. If a hacker is able to secure control of more than half of the network (51%), they are able to alter a blockchain and manipulate transactions to steal from the network. In blockchain, the more nodes, the more security.
Scalability: In blockchain, scalability is similar to scalability in business; it refers to how large a network may expand in the future while keeping the current level of transaction speed and output.
Decentralization: The concept of decentralization is simple; it means that there isn't a central authority that has power. When decentralization is taken out of the equation, we land back to the existing world of centralized organizations.
How does it solve the problem?
Crypto.com focuses on four primary solutions: payment, trade, financial services, and the metaverse.
To make all of this a reality, the business has created mobile applications that allow consumers to purchase and trade cryptocurrencies and non-fungible tokens (NFTs) at fair value. It created Crypto.com Pay to allow companies to accept and make bitcoin payments.
On the more sophisticated side, it has an exchange platform that provides interested traders with 10x leverage. It has created its own Decentralized Finance (Defi) wallet, which provides users access to their bitcoin holdings while also allowing them to earn income through Defi protocols.
The high gas fees are destroying the floor price on numerous NFTs and DeFi dApps. As a result, many dApps are seeking quicker and less expensive platforms to port to. Cronos help developers transfer their dApps to a cheaper, quicker, and scalable blockchain where consumers won't have to pay exorbitant gas prices.
This is due to the fact that Cronos employs Proof of Authority (PoA), a greener, more streamlined, and scalable consensus method secured by validators. It is quicker than existing consensus algorithms, more scalable, and is based on highly contentious mining consensus.
Cronos intends to provide high throughput (supporting 50 million transactions per day), fast finality ( 5-6 seconds), and offers low cost (less than 1 USD per transaction).
Proof of Authority(PoA)
Because the PoA consensus mechanism exploits the value of identities, block validators are not staking currency but rather their own reputation. As a result, PoA blockchains are protected by validating nodes that are randomly chosen as trustworthy organizations.
The Proof of Authority concept is based on a small number of block validators, which makes it a highly scalable system. Blocks and transactions are checked by pre-approved individuals who serve as system moderators.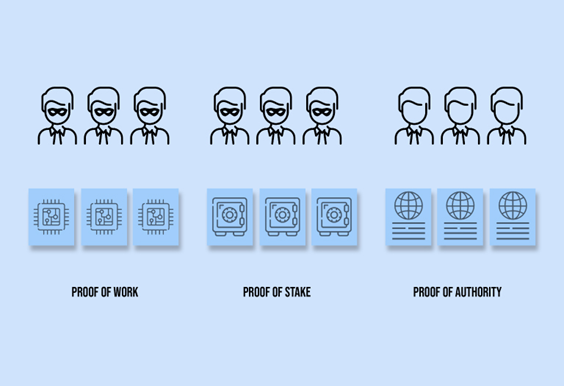 Tokenomics

Cronos is a non-mineable coin having a restricted number of 30 billion tokens in circulation. CRO is also a deflationary token, which means that the overall amount of Cronos tokens diminishes with time. Cronos Chain's mainnet beta went live on Nov. 8, 2021,
As the overall quantity of tokens becomes increasingly rare, this typically has a positive long-term influence on pricing.
It is important to note that 40% of the total supply has been frozen until November 7th, 2022, which indicates that investors can expect the price of CRO to fall in the mid-term when these tokens become available on the market again.
Competition Analysis
Cronos vs Binance

BNB is considered to be one of the greatest utility tokens. While BNB may be used on the Binance (BNB) exchange to trade and pay fees, it can also be utilized outside of the Binance (BNB) ecosystem. BNB may also be used to pay for services including credit card payments, internet shopping, travel, entertainment, and transfers.
Binance (BNB) consumers gain savings while paying exchange fees, which is one of the primary advantages of investing in BNB. Fee reductions are an ingenious approach to establishing a growing network of supporters while simultaneously serving as a facilitating force for day-to-day merchants. It boasts rapid transactions and among the industry's lowest transaction costs, with all traders paying a charge of 0.1%.
Cronos (CRO) offers a good APY for staking as well. As of February 2022, the staking APY for CRO is 10%. This is the amount of CRO you receive in exchange for lending your CRO to assist with the operation of the Crypto.com blockchain.
Crypto.com also provides reduced trading costs. If you have CRO in your Crypto.com account, you may be eligible for cheaper trading costs. This is especially advantageous for low-volume traders. Finally, in order to qualify for larger incentives with Crypto.com, your CRO must have been staked for at least 6 months, and you can only qualify if you stake more than $400,000.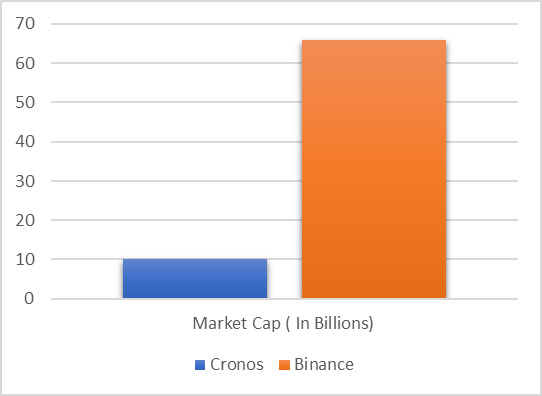 Team, Media & Community strength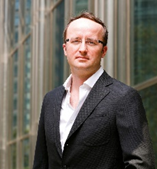 Kris Marszalek is a Polish entrepreneur and the CEO of Crypto.com, a cryptocurrency and payments network situated in Singapore. Marszalek established the Hong Kong-based mobile application Yiyi and the e-commerce company Beecrazy before moving into cryptocurrency. When Beecrazy was bought by iBuy Group, which eventually rebranded as Ensogo, he retained his position as chief operations officer.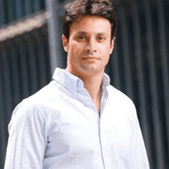 Rafael Melo co-founded Crypto.com in June 2016 and currently works as the group's CFO. He began his career in finance in a range of industries, including aerospace, payments, and e-commerce. He is a certified public accountant with a Finance MBA from the Institution of North Carolina at Chapel Hill and a Bachelor of Science in Engineering from the Universidade Federal de Minas Gerais, Brazil's largest federal university.
Bobby Bao is the co-founder and executive director of CRYPTO.com (previously Monaco), a payment and cryptocurrency platform that was created in 2016. Prior to launching Crypto.com, Bao was the Head of Corporate Development at Ensogo, where he was in charge of the company's cross-border business unit as well as investor relations.
They have over 164.8K followers on Twitter. It has been up in the news articles because of its recent partnership with Chainalysis which will help users to track large volumes of CRC-20 tokens and also the astonishing performance it has had since it's Mainnet launch.
Conclusion
Crypto.com's Cronos chain is EVM-compatible. The Cronos chain was created to boost usefulness on Crypto.com, and its market performance has been phenomenal. Cronos has gained widespread commercial acceptance. This is evident by its rapidly increasing Cronos market cap. Despite the market meltdown in 2022, the Cronos' price performance has been strong.
Pros:-
The Crypto.com app, like most of the leading cryptocurrency exchanges, makes it simple to convert fiat cash into cryptocurrency. It takes over 20 fiat currencies, including the US dollar, the British pound, and the euro.
You can deposit money into your Crypto.com account via an electronic bank transfer or wire transfer without paying any fees. You can also buy and sell cryptocurrencies at true cost, making it one of the better value exchanges.
Cons:-
The disadvantage of trying to be everything to everyone is that the website might be overwhelming at first. There's a lot to take in and a lot of terminologies to learn, especially if you're just starting out.
All of its currencies are not available everywhere. Over 150 cryptocurrencies and 20 fiat currencies are available on Crypto.com. A few of these cryptos are not accessible in the United States, and others are only available in select states.