Overview:
Chiliz is an open-source cryptocurrency that runs the blockchain network Socios, a fan engagement platform. 
The CMP of CHZ is  $0.2199.
The problem statement:
There are many sports, e-sports, league organizations & teams worldwide that have some monetization methods like Ads, licensed products & few more. 
But as the world is moving forward & the fans of the teams are only having a transactional relationship where a fan can watch & there is not much engagement. Even if there is some form of engagement like live sports or some rewards, it just covers a few people. But there can be thousands & millions of more fans across the world of the teams & leagues, where these fans do not have any influence on their favorite teams or players & are just involved passively. 
Often, fans have few expectations from the team & there is no system to control the decisions. There are over 2.2+ billion gamers & 380+ million esports fans worldwide.
There's a need to increase the engagement of the fans & additional source of revenue for teams & leagues.
Socios tries to solve this via the digital currency Chiliz using blockchain technology. Let us understand about Chiliz.
What is Chiliz?
Chiliz (CHZ) is a cryptocurrency for sports, entertainment, leagues & e-sports platforms & can be adopted across different industries. 
Chiliz helps sports teams, games & leagues create fan tokens using blockchain technology. These fan tokens can be used as a medium of exchange within their community.
A user can exchange CHZ for fan tokens & the users who hold these fan tokens can vote for decisions in their favorite team and gets exclusive access to the platform & rewards from the group.
Features of Chiliz (CHZ) token:
1) To participate in initial Fan token offerings, a CHZ token is required.
2) The main aim is to make the fans participate as active agents by contributing to the sports club.
3) A user can trade Fan tokens on Chiliz's in-house exchange with CHZ.
4) The token is highly liquid & can be traded on some biggest cryptocurrency exchanges.
5) The current rank of the CHZ token in August is #46 on coinmarketcap.
What makes Chiliz Unique?
The Chiliz was made with the vision to activate and monetize the fan base & also increase engagement by enabling the fans to participate in decisions.
A fan can now have influence & a voice in their favorite teams & organizations & can support by funding new sports & esports teams. It wants to turn 2.2+ billion gamers & 380+ million esports users from fans into the decision-makers.
Significant partners have issued fan tokens, including massive football clubs like Juventus F.C., FC Barcelona & Paris Saint Germain, etc.
How does Chiliz works? 
Socios.com is a fan engagement platform that is powered by Chiliz. A fan can influence certain decisions of their favorite team. Each team's CHZ tokens can be a finite digital asset that gives voting rights.
The clubs can decide the topics of the survey & it can range from any topic like who will get the award for best player in the game to where the following matches will happen.
The more votes a fan gives, the higher his ranking within the platform will be. They will be eligible for the benefits like exclusive merchandising, etc.
When Chiliz was launched, it was just distributed to early contributors & there were no public sales. CHZ is based on Ethereum's ERC-20 token & it was also designed to be BEP-2 compatible because of Binance's strategic partnership.
The Fan tokens run on the permissioned Proof of Authority (PoA) consensus mechanism. It does not rely on network decentralization; instead, PoA gives a few pre-approved authority nodes to create & validate the new blocks. But to establish trust in the system, the authority nodes are publicly revealed. 
As PoA networks are highly secure, scalable & can process a high number of transactions per second, PoA network is the best choice for projects like Socios. 
Also, the voting results & trading activity is stored transparently & securely on this sidechain instead of the Ethereum network so that chiliz can control the network's gas costs and have quick and cost-effective transactions.
Tokenomics: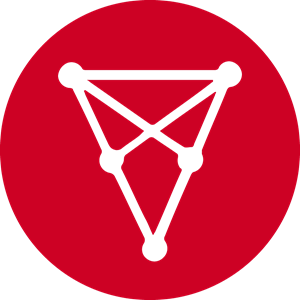 Chiliz (CHZ) has a maximum supply of 8,888,888,888 tokens & it has   6 billion (68%) CHZ tokens in circulation. The market capitalization of CHZ is around $1.3 billion. Currently, the CoinMarketCap ranking of the CHZ token is #46.
Competition analysis:
Chiliz vs Sportzchain: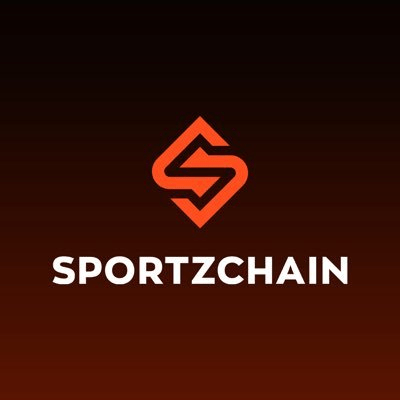 Chiliz is a permissioned using Layer-1 platform such as Ethereum. It uses the Proof of Authority(PoA) protocol (which doesn't make it decentralized in nature). Any team or club can partner & launch a fan token for their fans.
Sportzchain is a decentralized blockchain network that is an Engage to Earn platform. A fan is incentivized to be loyal to the team. It is based upon Layer-2 platforms such as the Polygon network. 
As gas fees are high in the Ethereum network & the Polygon network has low gas fees, it gives a cost advantage to Sportzchain. Sportzchain native token is $SPN & it provides many benefits to the users compared to Chiliz.
Some Benefits of Sportzchain are:
1) Exclusive NFTs can be bought by first few fans.
2) The fans can have access to private digital parties
3) The fans can get upto 30% APY staking rewards for $SPN
Holders using various programs.
Team, media & community:
Socios CEO and founder Alexandre Dreyfus launched Chiliz in 2018. To develop the Chiliz network and Socios platform, Socios had raised around $66 million in a private placement funding round. Alex has been the founder of multiple companies like French Online Poker Room and Sports Betting website WINAMAX, Chiligaming, Webcity & Mediartis.
Later in 2019, Italian soccer team Juventus & socios launched a significant partnership to launch fan tokens. After many other teams like Paris-Saint Germain, FC Barcelona, and Manchester City partnered with Chiliz.
Chiliz has a vast community with 444.4K followers on Twitter. It has 27.8K followers on Instagram & 23k members on Telegram.
Conclusion:
Chiliz has created a whole new category & built a win-win system for all stakeholders. The club can earn a share of the revenue & the fans can buy & support their favorite team. Most importantly, fans now have the power to vote & influence the decisions of the club. During the pandemic the sports sector took a huge hit but now that the restrictions are mellowing down this could break the friction for the huge fan base. As for now, Chiliz has announced a new venture temporarily called Chiliz Chain 2.0 & more details about it are yet to be known. In march, Socios announced Lionel Messi as their Brand ambassador & in April around 13 American football franchises partnered with Socios, & these moves will attract millions of fans to join Chiliz network.
Pros: 
1) Permissioned network for faster transaction & validation of blocks.
2) The Chiliz has given the power to the fans & made a democratic system.
3) It has built a sustainable model for every stakeholder.
4) Provides a gamified experience.
Cons:
1) It is not a decentralized network.
2) Faces intense competition from other networks like Sportzchain.
3) The token cannot be mined.