Overview:
Bella Protocol allows users to deposit and enjoy high yield from their yield farming strategy and staking programs.
The CMP of BEL on 3rd June is $1.01
What is yield farming?
Yield farming allows investors to earn yield by putting coins or tokens in a decentralized application, or DApps. Yield farmers generally use decentralized exchanges (DEXs) to lend, borrow or stake coins to earn interest and speculate on price swings.

What is Bella Protocol
Bella Protocol is a platform that offers a collection of DeFi products aimed at making crypto banking easier and more accessible. The protocol's goal is to improve the user experience by removing the high fees and slow transaction issues
DeFi products in Bella include:-
Liquidity Mining: Users will be able to stake various supported liquidity provider tokens from protocols such as Curve, and earn BEL in rewards.
Flex Savings: This strategy will perform cross-platform yield farming for stablecoins and other cryptocurrencies.
One-Click Portal: It is a smart portal where CeFi meets DeFi. It allows users to deploy their assets on popular DeFi products using a custodian service in just one click, with subsidized gas fees.
Lending: A borrowing and lending protocol much like Aave or MakerDAO.
Robo-Advisor: Based on a user risk profile, will generate a customized portfolio.
It has different APY's (annual percentage yield) for different time frames for staking, which are 18% for 30 days, 24% for 60 days, 36% for 120 days, and 50% for 360 days.
Bella's smart pool feature gives consumers access to the highest profits available in the DeFi market while paying almost no gas expenses.
Bella's native token is BEL which has a max supply of 100M tokens out of which 48M (48%) is in circulation.
The ARPA team created Bella. ARPA is a blockchain project, and its token is presently available on exchanges such as Binance, Huobi Global, Bithumb, Gate.io, KuCoin, and others. Bella Protocol hopes to draw its initial users from the ARPA worldwide community, while ARPA holders and supporters are anticipated to gain from the rapidly expanding Bella ecosystem.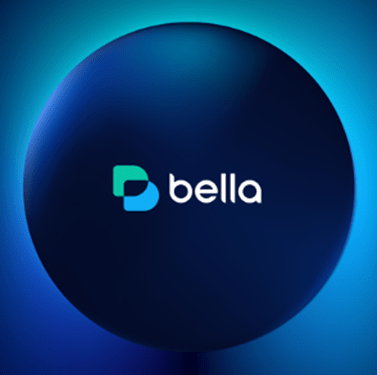 How does it solve the problem?
Since 2020, decentralized finance, or DeFi, has been on the increase. However, it has several issues, including high transaction costs, poor user experience, and a confusing user path when working with smart contracts. DeFi users needed to switch between different protocols and interfaces in order to get a high yield.
Bella Protocol has created an easy-to-use, one-click aggregator and asset management platform with near-zero transaction costs that will provide customers with a smoother and more appealing experience. The platform will include loan and savings portals.
What Bella is aiming to solve with 1click and flex saving, are the three largest barriers to achieving DeFi or crypto mass adoption.
Bella Protocol is an open financial product suite that includes automated yield farming tools, a lending protocol, a 1-click savings account, a customizable Robo-Advisor, and other features. They believe that everyone should have equal access to high-quality financial goods and services with attractive design and a pleasant user experience. Bella brings your familiar mobile banking into crypto with just one click.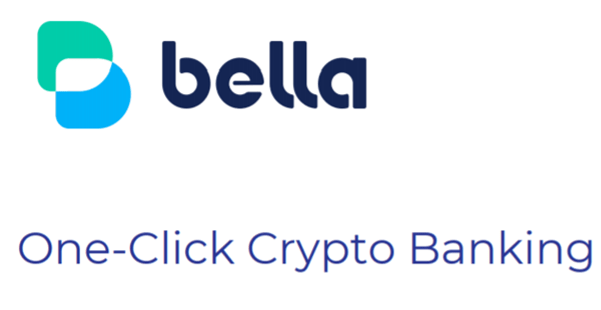 Tokenomics
BEL is the native cryptocurrency of the Bella ecosystem. A large proportion of the initial supply was distributed via a Binance Launchpool, with 5% of the total supply allocated to participants. In addition, 6% of the total supply was sold in a private sale and 2% was sold through a public auction.
The private sale price was $0.75 per token and was conducted on August 18th, 2020 selling 6,000,000 BEL to raise $4.5 million.
The token plays the following roles:
Fee Collection: Part of transaction and service revenue from the ecosystem will be channeled towards BEL token stakers, referral channels, operations, and the risk reserve (insurance to composite uses in the event of security breaches)
Discounts: BEL token holders get to enjoy discounts on services. For example, if you use the robo advisor and pay in BEL, you pay less.
Staking: Users will be able to earn staking rewards when they hold BEL tokens
Voting and governance: Holding BEL tokens will entitle users to make their voice heard on major decisions such as product upgrades, new releases, partnering products, and so on
Competition Analysis
Bella Protocol has a lot of competitors but the nearest competitors are Convex Finance and Yearn.Finance. Bella Protocol is in the top 10 yield farming aggregators.
Convex Finance is a DeFi protocol that allows Curve liquidity providers to receive a portion of Curve trading fees without staking liquidity on the platform.
Yearn.finance is an aggregator service for decentralized finance (DeFi) investors that uses automation to enhance yield farming earnings.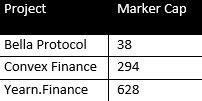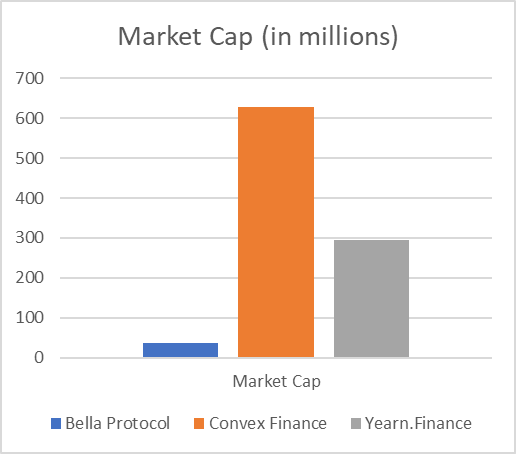 Team, Media & Community strength

Felix Xu is the CEO of Bella and also the co-founder of ARPA, a privacy-preserving blockchain platform that incubated the Bella Protocol. Felix has several years of experience as a venture investor and analyst and is a veteran of the financial industry.

Yemu Xu is the co-founder of Bella. He is a heavily experienced entrepreneur, with a history of analyst and consultant roles
They have over 41K followers on Twitter in over two years. The Bella team plans to implement several strategies to expand its community growth in the coming months and years such as carrying out token auctions, carrying out token airdrops to ARPA token holders, actively engaging the community on social media platforms, launching the liquidity rewards program
Conclusion
Bella is a DeFi lending protocol that seeks to differentiate itself by offering services for very little to no fees, a robo advisor to help users make the best out of their portfolio.
Pros:-
Cons:-