Avalanche is a smart contract platform.
The CMP of $AVAX on 9th December 2022 is $13.48.
Problem Statement:
Bitcoin has a transaction speed of 7 TPS and Ethereum has a transaction speed of 20 TPS. 
Ethereum supports dApps as well but the challenge is scalability and speed. 
Just think how a billion people transition to web 3.0. There's a need for a solution in scalability.
The Ethereum Merge isn't going to speed up Ethereum transactions. At least, not by much. Before the Merge, the Ethereum blockchain released one new block every 13 or 14 seconds. After the Merge, that number is expected to fall to 12 seconds.
So currently someone is trying to solve these issues. Let's understand it.
What is Avalanche?
The Avalanche blockchain aims to combine scaling capabilities with rapid confirmation times, with the help of its Consensus Protocol. 
Avalanche works on the Proof of Stake mechanism. In this mechanism, the nodes are rewarded for validating and adding new blocks to the blockchain.
Avalanche was launched as an open-source project in 2020. It can handle 4,500 transactions per second. Avalanche intends to be quick, secure, and affordable.
How is it Unique?
Avalanche has 3 built-in blockchains.
Exchange Chain (X-Chain):
It is used to send and receive funds on the Avalanche network, which is the X-Chain's only function. Additionally, transaction fees are fixed at 0.001 AVAX.
Platform Chain(P-Chain):
It is used to facilitate validator actions and stake AVAX. To receive their AVAX incentives on the P-Chain, users can become validators and collect rewards.
Contract Chain (C-Chain):
This Avalanche chain contains DeFi apps and this is also the chain used for smart contracts. The majority of Avalanche dApps are present here and are MetaMask compatible.
Tokenomics: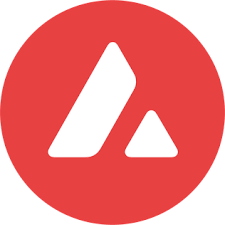 The native token of the Avalanche is AVAX. The total supply of AVAX is 720 Million & ~43% of the total maximum Supply(310 Million) is in circulation. It has a market capitalization of $4.2 Billion. The current Coinmarketcap ranking of the Avalanche is #18.
Competition Analysis:
Avalanche vs Ethereum: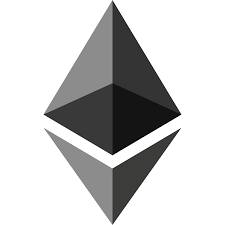 The cost of gas for Ethereum (ETH) has risen in recent months. Fees for a single transaction have increased from less than $1 to occasionally over $500. Earlier Ethereum used to work on the Proof of Work mechanism(Currently working on the Proof of Stake mechanism). 
Avalanche processes around 4,500 transactions per second, compared to Ethereum's maximum of roughly 15 transactions per second.
Team, Media, and Community:
Emin Gün Sirer, a professor at Cornell University, and Kevin Sekniqi and Maofan "Ted" Yin, Ph.D. candidates in computer science at Cornell University, started Ava Labs in 2018, which launched project Avalanche.
Sirer is an expert in the field of cryptography; six years prior to the publication of the Bitcoin whitepaper, he created a conceptual peer-to-peer virtual money. Additionally, he worked on Ethereum research and scalability solutions for Bitcoin.
Ava labs is backed by investors such as Polychain, Andreessen Horowitz, and Balaji Srinivasan.
Conclusion:
Due to their high transaction speed and low cost, blockchains like Avalanche are attractive to Decentralized Finance (DeFi) platforms searching for Ethereum alternatives. When it comes to scalability and performance, DeFi platforms already have a long list of competing platforms, but it has to be seen if it will be able to compete with other blockchains like Solana and Polygon.
Pros:
1) It has high transaction speed and is scalable for dApps
2) The project is led by experts and backed by the world's prominent investors.
Cons:
1) Due to the different subnets in Avalanche, it might face challenges around security and interoperability.
2) Avalanche has a lot of competitors like Solana, Ethereum 2.0, etc, and Avalanche's competitors have more transaction speed upto 50,000 TPS.