Overview:
Aptos is an efficient smart contract blockchain network.
The CMP of $APT on 28th Oct is $8.08.
Origin of Aptos:
The year 2019 saw Meta (Facebook at the time) developing their own blockchain initiative called Libra, which was afterward renamed, Diem. 
The software giant decided to shelve the project in response to pressure from government regulators (and a considerable amount of criticism from the crypto community). 
What is Aptos?
After Meta stopped working on a blockchain project, few employees understood the power of blockchain technology. So they launched Aptos mainnet on 17th October 2022.
Mainnet is a term used to describe a working, fully-operational blockchain.
Aptos is a Layer 1 blockchain that makes use of a programming language called Move,  a Rust-based programming language developed by Meta. Move language helps in fast and secure transaction execution.
How does it work?
Smart contracts are handled effectively by an engine made possible by block-STM technology.
The majority of blockchains, especially the most popular ones like Bitcoin and Ethereum, carry out transactions and smart contracts sequentially or demand a substantial parallel workload for better performance, which uses a lot of power. 
Since a single failed transaction won't slow down the entire chain, Aptos is different from other blockchains. Instead, every transaction is handled simultaneously and then validated. Failures are abandoned and re-performed.
How is it Unique?
The goal of Aptos is to create a blockchain that will enable widespread adoption of web3 and enable a community of decentralized applications to address actual user issues. 
By offering a flexible and modular blockchain architecture, Aptos want to enhance the state-of-the-art in blockchain reliability, safety, and performance.
Aptos has claimed that it has an extremely high throughput with 1,30,000 TPS. The blockchain network allows the storage of massive datasets in tables.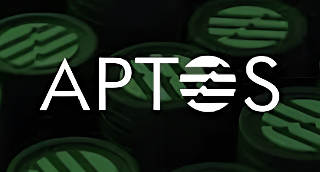 Tokenomics: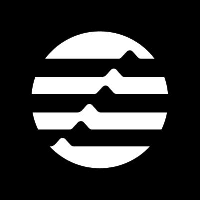 The native token of the Aptos network is APT. The current supply of APT is 130 million & details regarding the total maximum Supply aren't available publicly. It has a total market capitalization of $1 billion. The current coinmarketcap rank of the Aptos network is #50.
          Aptos token supply is to be released over the next ten years.
Competition Analysis:
Solana, a high-performance driven, Layer 1 blockchain network is one of the Aptos blockchain's key rivals. Since both Aptos and Solana rely on engines that can do computations in parallel, their speeds have been comparable thus far.
The Aptos blockchain, on the other hand, appears to be more reliable when compared to the Solana blockchain. With noteworthy outages and downgrades, Solana has a history of failure.
The network of the Aptos blockchain is made more resilient by adding redundancy
Team, Media, and Community:
Mo Shaikh, the CEO, and Avery Ching, the CTO, both former Meta employees with years of expertise as senior developers and engineers in the blockchain sector, co-founded Aptos.
A battle-tested team of PhDs, researchers, engineers, designers, and strategists.  They are Diem's original designers and creators.
Conclusion:
Aptos wants to enable the shift from web 2.0 to web 3.0 by making the network more and more efficient. Since Ethereum can only perform 30 transactions per second which is very low for web 3.0 adoption. So a team of ex-meta employees is trying to make a difference with efficient technology like parallel transactions and Move language. To accelerate the pace of innovation Aptos took funding of around $150 million in Series A from FTX ventures and also received $200 million in funding from a16z, Tiger Global, and many more. It has even taken an undisclosed amount of funding from Binance labs.
Pros:
1) Aptos has the best technology where its transactions are processed parallelly and then they are validated.
2) The team has previous experience working with Meta on project Diem and they have also hired a few people who have worked with Solana.
Cons:
1) There is no decentralization in the project and it is majorly owned by Venture Capitalists.
2) Although, after launching Aptos mainnet on the 17th of October the network was only processing around four transactions per second which is way lower than claimed 130k TPS.