Overview:
ApeCoin is an ERC-20 governance and utility token within the APE Ecosystem. It is a decentralized project inspired by Yuga labs' Bored Ape Yacht Club.
The CMP of APE on 6th May is $13.22
What is Apecoin

ApeCoin is the governance and utility coin of the BAYC ( Bored Ape Yacht Club), a Yuga Labs NFT project with 10,000 unique bored ape artworks. The collection features profile pictures of cartoon apes that are procedurally generated by an algorithm. They came out after CryptoPunks.
The Ape Foundation, which runs ApeCoin, is monitored and controlled by the ApeCoin DAO, which strives to maintain governance as the community grows. As a result, ApeCoin holders become DAO voters, with the Foundation acting as a facilitator.
The APE Foundation's mission is to oversee the growth and development of the APE ecosystem in a fair and inclusive manner.
It is currently #31 (based on Mcap) in the cryptocurrency market. Apecoin's native token "APE" has a total supply of 1 billion APEs and currently has 28 million APEs (28%) in circulation.
There were 150M tokens kept aside for the airdrop amounting to $800M, with every BAYC NFT owner being able to claim 10,094 tokens. There was no stipulated time as to how long a person should hold the NFT to claim the airdrop so there was a group of exploiters who took a flash loan for $300,000 and bought a huge chunk of the tokenized NFT amounting to $1.4M and redeemed it for which they claimed 60K Apecoins. They unloaded the coins on Uniswap for $1.1M and repaid the flash loan, all of this was done within a span of one Ethereum block.
What is DAO (Decentralized Autonomous Organisation)?
A decentralized autonomous organization (DAO) is an entity with no central leadership. Decisions get made from the bottom-up, governed by a community organized around a specific set of rules enforced on a blockchain.
How does it add value?
There are several environmental projects linked to Apecoin such as:-

Solar Renewable Energy:- Most of us know that solar energy can be utilized for a variety of things. It is one of the possibilities for a clean energy source in the future that is based on low carbon energy production. The use of solar energy implies that there aren't any greenhouse gas emitted into the atmosphere.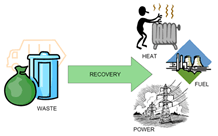 Waste To Energy Production:- This is to set up a Municipal Solid Waste (MSW) treatment plant using Maximum Yield Technology (MYT). This technology reduces the quantity of biodegradable trash put on landfills by creating as much waste-derived fuel and biogas energy as possible.
Sulfate Reduction Bacteria:- These bacteria will be beneficial in cleaning up oil sludge in storage tanks, slime in swimming pools, sewage treatment procedures, and any other locations where molds grow. Without a doubt, the use of this treatment is possibly safe for the environment as well as the people on the field.
Even though this is listed in the whitepaper it's not the main reason why it adds value. The only possible utility to attract people is exclusivity to games, merch, events, and services, people are hoping they would get a Bored Ape NFT just by holding onto the tokens.
Owning a Bored Ape is now the epitome of NFT coolness for many. Holding the NFT can give you access to an exclusive Discord server with some celebrity owners, as well as free perks like additional NFTs or tokens from the BAYC ApeCoin. Bored Ape owners can also show off their NFT as their profile picture on Twitter with a Twitter Blue subscription.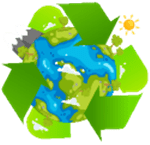 Purchasing APECoin and investing in any of these initiatives (Solar Renewable Energy, Waste to Energy, and Sulphate Reducing Bacteria) is a step in the ongoing task of sustaining a habitable world for mankind.
The value of APECoin's initiatives is projected to rise on their own, and notably with the inflow of contributors (participants in our projects and processes, including individuals) and investors. This will result in a boost in the value of APECoin for investors and those who own it.
Tokenomics
ApeCoin is an ERC-20 token launched on March 17, 2022, which means it was created on the Ethereum network. The total number of tokens in circulation is restricted to one billion, which were all created at the same time.
Here are the utilities of holding Apecoin:-
Governance: All ApeCoin holders are DAO members who can participate in protocol-related proposals and design new visions for both temporary and long-term aspects.
Access: ApeCoins grants holders access to games, exclusive merch, events, and services. It is the only selling point for this coin.
Utility Token: Holders of ApeCoin may also use it as a digital currency to conduct transactions within blockchains
The recent airdrop which took place in March 2022 had a huge impact on the price of the coin.
As soon as people got the token, they sold it immediately causing the price to fall tremendously. The recent digital land sale fiasco where the Ethereum gas fees hiked tremendously due to scalability issues which led Apecoin to move to Polygon.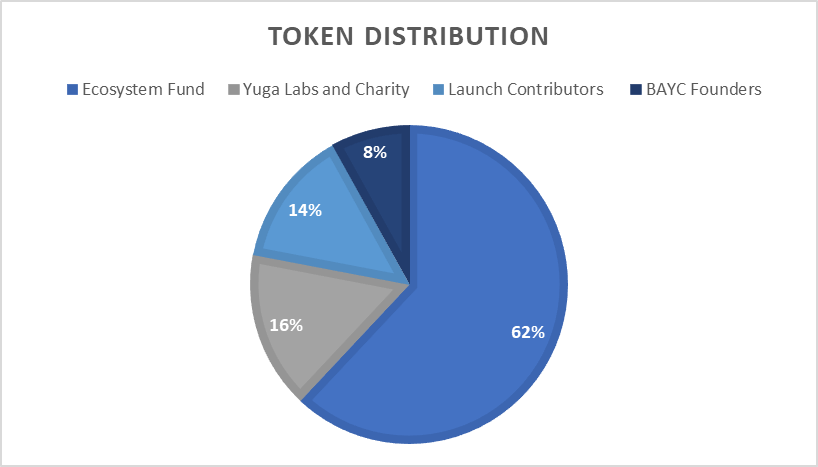 Competition Analysis
Apecoin is one of a kind token that doesn't have much competition. The only close competition it has is Axie Infinity and Sandbox
Team, Media & Community strength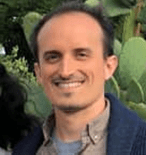 Greg Solano founded yuga labs and also works as an editor and book reviewer for a few literary blogs. He received his bachelor's degree from the University of Virginia. He collaborated on a World of Warcraft book with one of the game's creators.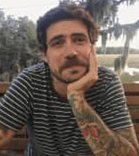 Wylie Aronow is the founder of yuga lab and is originally from Miami. Aronow spent some time in Chicago, where he was interviewed by the Chicago Tribune for a "Readers of the Week" story.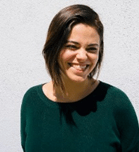 Nicole Muniz is the Founder of 'Something New'. She Previously worked at B-Reel as a Partner. Currently, she working with Yuga Labs as Leadership Team.
They have over 353.2K followers on Twitter and 7,574 members on telegram. It had seen a huge downfall recently which caught eyes of all news journalists and with it's very recent update on the Polygon ecosystem and Elon Musk changing his Twitter profile picture as Bored Ape NFTS they have gotten a huge exposure now.
Conclusion
Bored Ape Yacht Club NFTs have undoubtedly entered the public's consciousness, given the fact that many high-profile names now own one of these premium digital assets. The recent release of ApeCoin has added another ape-based asset to the crypto market, which could have massive potential in the future.
Pros:-
There are around 18k cryptocurrencies in the market most of which are not even known, Apecoin has an edge in that because of BAYC as celebrities have bought it, and is known in the market.
Cons:-