AERGO is an open-source hybrid blockchain smart contract platform for decentralized applications.
The CMP of $AERGO on 16th September is $0.1774.
The Problem statement: 
As the world races toward digitalization, where value creation happens across open networks and distributed ecosystems, blockchain technology has the potential to become the primary enterprise platform for building systems and ecosystems.
Many applications will be built upon the blockchain network by enterprises, and these enterprises will require support for creating, deploying, and managing new distributed and secure applications on blockchain technology.
Google, Facebook & Twitter own your data and are the largest custodians. There is no such thing as privacy, as these custodians track every individual's behavior. 
These companies store all the users' data on a centralized server. They also sell the data to the highest bidder advertisers. So to stop them, governments worldwide are making laws such as the General Data Protection Regulation (GDPR) in Europe, but they aren't much effective. 
To build trust & improve transparency, companies worldwide are adopting open and trusted distributed ecosystems. So, for now, the only solution is blockchain technology.
In blockchain technology, one can make smart contracts, which means computer programmes on the blockchain network execute their terms autonomously and without intermediary involvement.
A dApp is a decentralized application. Its backend software code runs on a decentralized peer-to-peer network. Usually, this backend code runs on centralized servers.
Currently, there are tons of challenges faced by Enterprises in adopting dApp. The pain points are:
1) It is complex for developers & IT professionals to write applications on the blockchain.
2) There is a need for a solution in designing, testing, and deploying for managing and scaling dApps.
3) Integrating existing IT systems with a new blockchain project is challenging.
4) Many blockchain networks might not fulfill all the core requirements like speed & costs; the Ethereum network is slow & costly. 
So, finding support for these multiple blockchain solutions can be challenging.
But to solve these problems, Aergo has been working on it. Let us see what Aergo is.
What is Aergo?
Aergo is an open-source hybrid blockchain network aimed to support enterprise and government-level use cases, where there are aspects of a combination of public (decentralization/trust) and private (performance/control) technologies. 
The Aergo network enables enterprises and developers with a set of infrastructure components for hosting blockchain applications based on the Aergo Chain(Aergo chain is an OS on which dApps run). 
A developer can code in programming languages such as Lua and SQL in the Aergo network.
How does it work?
Aergo provides infrastructure for enterprises and developers for hosting dApps on the Aergo Chain and allows for a staking facility.
Aergo provides a hybrid option for creating blockchain networks, so the two types are Private & Public blockchain networks. The Private blockchains on the Aergo network run on a Proof of Authority(PoA) mechanism, and the RAFT algorithm powers it. The public blockchain network, the Aergo, runs on a Delegated Proof of Stake(DPoS) mechanism.
Delegated Proof of Stake (DPoS) is a popular evolution of the PoS concept, where users of the network vote and elect delegates to validate the next block.
AERGO tokens must be acquired and staked to vote and manage block producers. The Users can decide to pay cloud providers for hosting their private blockchains on selected nodes rather than hosting themselves. 
Enterprises can also access additional 3rd party services via AERGO.
How is it Unique?
These are the elements that form the Aergo network:
1) AERGO Chain: 
AERGO Chain is a new protocol that consists of a global public decentralized network of enterprise blockchains that node operators run.
AERGO Chain can be considered an open-source blockchain operating system.
2) AERGO Hub: 
AERGO Hub aims to connect and work with secure dApps with AERGO Chain. The dApps
are created and stored in one of the two repositories:
i) AERGO Public Repository:
It is a shared and decentralized underlying infrastructure for dApps (similar to Git public repositories for hosting open source projects).
ii) AERGO Private Repository:
It is a controlled, secure, and private infrastructure for dApps. It aims to achieve access control, performance, and application security for Enterprises.
3) AERGO Marketplace:
It is like a one-stop shop for all software applications, computing resources, and other services for AERGO Chain.
Tokenomics: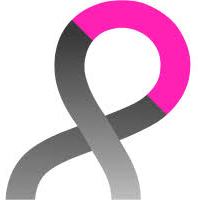 The native token of the Aergo network is AERGO. The total supply of AERGO is 500 million & ~82% of the total maximum Supply(408 Million) is in circulation. It has a market capitalization of $73 million. 
Competition analysis:
Aergo vs Ethereum: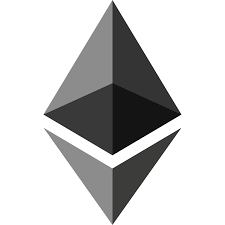 Aergo uses the DPoS consensus mechanism, and the smart contract can be created with the Programming language LUA. It has a TPS(Transactions Per Second) of more than 10000. 
Ethereum works on the PoS consensus mechanism(Post-Merge and earlier, it was working on the PoW mechanism). The smart contract can be created with the Programming language Solidity. It has a TPS(Transactions Per Second) of 4000. 
The Finality time(Time taken for a block to be executed) of Aergo is 7 seconds & for Ethereum is 3 minutes. The transaction fee of Aergo is $ 0.001 & for Ethereum is $21.
Team, Media and Community:
The platform is built by Blocko, the South Korean Samsung-backed blockchain technology company. It has large-scale clients, including Hyundai Motors,  Korea Stock Exchange, Lotte Card, Shinhan Bank, and more.
Currently, Phil Zamini is the Non-executive CEO of Aergo network. He has worked with Redhat as Global VP of Sales and Business Development in Redhat Inc. He has also worked with Deutsche Telekom in the Cloud business unit. 
Aergo has around 27k followers on Twitter, 6.9k members on Telegram, 1.8k members on Reddit, and about 1k followers on Linkedin.
Conclusion:
Aergo has built a whole ecosystem for enterprises & developers who want to develop dApps on blockchain technology, be it private network or public, both can be constructed & even a hybrid version is possible on Aergo. Aergo has been growing rapidly by adding new large enterprises to its client list, which is the main reason they have attracted funding from VCs. In 2022, Aergo has planned to launch the "AERGO Swap" project, which will be DeFi services and AERGO-based NFT services. AERGO also intends to provide technical components for adopting Metaverse with SDK and services, and it wants to expand the ecosystem for businesses & large enterprises.
Pros:
1) Enterprises can build public, private, or hybrid dApps on the Aergo network.
2) It is backed by Samsung and Sequoia Capital and has large clients such as Korea Stock Exchange, Hyundai Motors, etc.
3) It has a low transaction fee. 
Cons:
1) Solana network has a TPS of 65,000, and Aergo has a TPS of more than 10,000, but in 2019 they recorded a TPS of around 15,000, which is considerably lesser than Solana.
2) It has good efficiency, but many blockchain networks like Avalanche and Solana have less Finality Time.